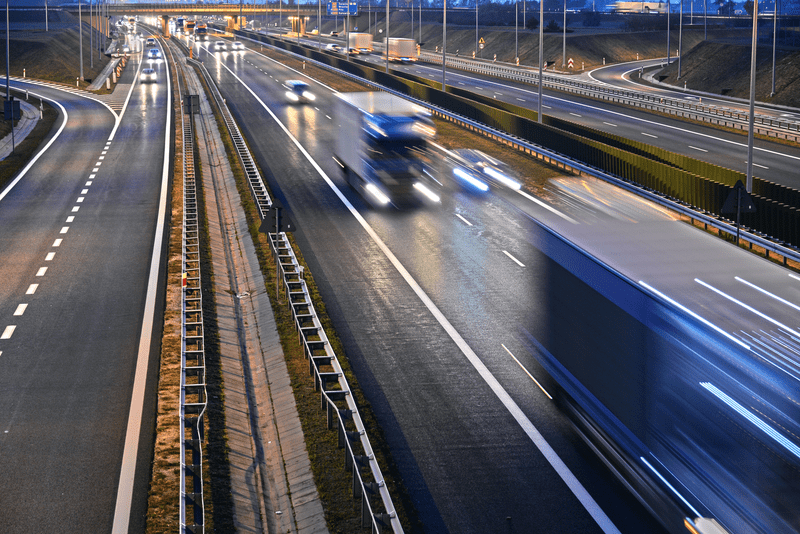 Automobile Industry | Getting ready for the new normal
4 min to read
Automotive
---
The automotive world is gearing up for the new normal by setting up safe and efficient production lines, as well as taking their products to the customers' living rooms.
For the first time in India's illustrious automotive history, we witnessed a month of 'no sales' by any manufacturer in April 2020. With lockdown restrictions easing and the long journey to rebuild the economy kick-starting, automobile manufacturers are pioneering an innovative path forward. The new blueprint addresses added safety measures at all touch points and also aids the car buyer with interesting financing schemes. After all, there are a slew of new products that are set to hit the market and despite the lockdown, we have seen a few launches already taking place- albeit, digitally!
Getting off the ground
Automobile manufacturers started production during lockdown 3.0, however they have to follow strict rules within the workplace that include social distancing norms, working with a 50 per cent staff force and maintaining very high level of sanitisation within the workplace. The need of the hour has clearly been highlighted by Guenter Butschek, CEO & MD, Tata Motors, "Our utmost priority is the safety and wellbeing of our employees, customers and ecosystem partners. Therefore, we restart operations with limited, essential staff in each plant, adhering to all mandated safety norms while efficiently meeting operational requirements. We will scale operations in a graded manner as the entire enabling ecosystem of suppliers, vendors, dealers and customers comes up to speed. We are cautiously optimistic and staying agile to cater to an evolving demand. The lockdown was our opportunity to accelerate our digital journey and evolve new ways of working, while servicing and supporting our customers."
With companies getting back to work under these strict norms, the workplace has changed. However with production starting to get back on track, we hope that domestic sales will pick up and exports shall commence – a happy news for the industry after a spell of long and anxious wait for normalcy to return. On this, S.S Kim, MD & CEO, Hyundai Motor India Limited says, "we began our export operations in India in 1999 with an objective to propagate 'Make in India – Made for the World'. In line with our global strategy, we have now exported more than 3 million vehicles to 88 countries which reaffirm our commitment to this country". Incidentally, Hyundai exported 5,000 units after commencing operations on May 8 2020!
Sales goes digital
As production ramps up, car manufacturers have also reworked their sales experience to enable it to be touch-free.. After all, keeping the customer safe is their biggest priority and to achieve almost every manufacturer has turned to using a digital medium to make the experience contactless and paper-free. Elaborating on this, Dr. Partha Datta – President and Managing Director, FCA India says, "To ensure health, safety and convenience, we are making the Jeep retail experience as touch-free as possible. We are already live with 'Book My Jeep', which is being dovetailed into a 360-degree digital retail architecture that will deliver an intelligent, easy-to-use and fascinating experience for customers. Prospects will be able to book and own a Jeep, from their screens, without leaving the safety of their homes."
Manufacturers are rethinking their customers' buying journey, setting up virtual showrooms to make their experience as exciting and real as being there at the showroom physically!
New launches
One of the trends highlighted by the auto industry in this COVID-19 era is that people will definitely look at having a car that gives them the freedom to travel without breaking social distancing norms. The market is expected to bounce back and manufacturers are planning to launch a slew of new products to suit the new customer preferences. Mercedes-Benz has already introduced two top-of-the-line AMG models that include the AMG C 63 and AMG GT R Coupe, Hyundai India has launched the new Verna sedan and Nissan introduced the new Kicks as well as the updated Datsun Go and Go+ models through digital launches. Skoda Auto India also kick-started their product offensive with the introduction of the new Superb sedan, Rapid midsize sedan and the much awaited Karoq SUV.
As the markets continue to open, the next line of big launches includes the all new Honda City, the new Mahindra Thar and a new compact sedan from Nissan.
Innovative Finance and Corporate Leasing
One of the leading concerns post the lockdown and the subsequent downturn in the economy is that spending power of individuals has been impacted. To overcome this challenge and aid car sales, numerous manufacturers have launched finance schemes that give the customer a chance to buy now and pay later. Rakesh Srivastava, Managing Director, Nissan Motor India, says, "With innovative financial schemes and initiatives including ease of financing and convenience in getting their car serviced, Nissan India will enrich the customer experience at each step, which is especially important in such challenging times."
For corporates, leasing becomes one of the most preferred ways of acquiring fleets for their businesses as well as providing safe mobility to their employees. Manufacturers are exploring collaboration models to package their products with leasing solutions, a trend likely to gain momentum in times to come. Sanjeev Prasad, Managing Director, LeasePlan India, says, "Car leasing provides a vehicle-usage model to companies allowing them to focus on their businesses, leaving vehicle upkeep, insurance and related activities for the leasing company to manage. Especially now, when the situation requires corporates to readjust businesses to the new normal, corporate car leasing gains even more significance."
While LeasePlan's business consultants help companies develop car policies and advise them on the fleet mix, its corporate car leasing portal, SalaryPlan has been designed to allow corporate employees to create lease rental quotes, compare these and lease cars online. For manufacturers, online properties, such as LeasePlan's SalaryPlan open up a whole new way to offer their range of products to corporate employees looking for personal mobility options.
So, while COVID-19 may seem to have regressed progress of certain industries, it may actually push the automotive world several steps forward in terms of technology, safety and customer outreach!
Sources: All quotes have been taken from Press Releases issued by the manufacturers. Content co-created by Motorscribes
Was this article helpful?