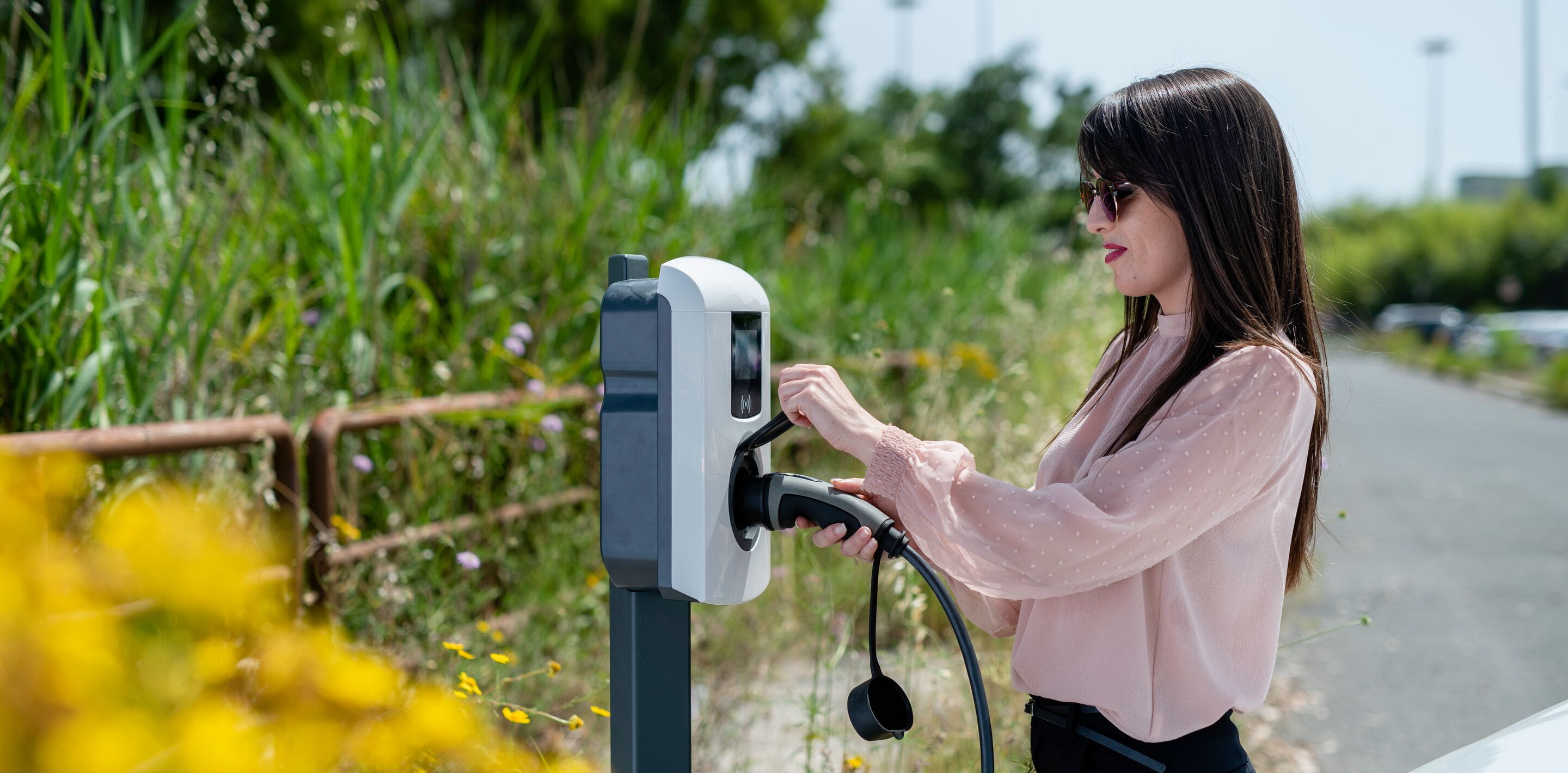 Top EVs coming in 2021
4 min to read
Sustainability
---
With more new electric vehicle models hitting the roads every year it's getting harder to pick only 5 EVs to talk about! These are our top 5 picks for EVs coming in 2021….. and a few honourable mentions too.
With more new EV models hitting the roads every year it's getting harder to pick only 5 EVs to talk about! These are our top 5 picks for EVs coming in 2021….. and a few honourable mentions too.
Nissan Ariya
The Nissan Ariya focuses on futuristic design combined with the comfort of your living room. The spacious, open and light interior gives you room to breathe, while the exterior features more of a single line design contrasting tradition SUV design which is all contours and edges. Following the success of the Leaf, the Ariya will have all the same great features, like ProPILOT Assist for hands on driving assistance, and e-Pedel for one pedal acceleration and deceleration, all in a modern SUV design. The Ariya really shows the strength of Nissan as an electric vehicle designer.
Range: 375 – 500km Battery: 63 kWh & 87 kWh Expected release date: late 2021
Ford Mustang Mach-E
For fans of the Mustang, it's been a long year waiting for the release. The Mach-E was announced in late 2019 and is expected to be available for purchase early 2021. It features smooth sporty lines and smart gadgets, including the SYNC4A communication system. The SYNC4A uses machine learning to understand your driving behaviour and adapt over time to provide you with the best driving experience. One added bonus of this car is the extra storage space under the bonnet. We're looking forward to trying this all electric pony.
Range: 480km Battery: 68 kWh or 88 kWh Expected release date: Late 2020/early 2021
Hyundai IONIQ 5
The Hyundai IONIQ 5 represents a turning point for Hyundai's electric vehicle strategy. IONIQ was launched in August 2020 as a new brand under Hyundai solely dedicated to electric vehicles. Three new EV models will be released over the next four years, with the first one being the IONIQ 5. There's not too much known about the IONIQ 5 yet but we do know: it's a midsized compact utility vehicle (CUV) and its unique design takes inspiration from the past combined with cutting edge technology. This is a new direction for Hyundai and we're looking forward to testing the first EV from their new line!
Range: tbd Battery: tbd Expected release date: Early 2021
Mercedes EQA
The Mercedes EQA is still a bit of a mystery as we wait for production to start. The SUV will go into production at the end of this year and be on sale in 2021, but let's look at what we know already. For those who want a "smaller" electric SUV, this is the car to look out for. It's Mercedes' smallest all electric car. The concept form of the car was shown at the 2017 Frankfurt Motor Show but since then we've seen some changes in the design, changing from a hatchback to an SUV. This is one car we will have our eyes on as we go into 2021.
Range: Expected 400km Battery: tbd Expected release date: tbd 2021
Tesla Model Y
A list of top electric vehicles isn't really complete without a Tesla on it! This year we continued delivering Tesla Model 3s to our clients and we're excited to see what's coming next for Tesla- the Model Y. The design is similar to other models, with a clean, uncluttered interior and large 15 inch touchscreen. One noticeable difference will be the power behind it. The Model Y is set to be the fastest model yet with an acceleration from 0 – 100 km/h in just 3.7 seconds. While the Model Y is currently available in the US, in Europe we're eagerly awaiting the 2021 release.
Range: 505km Battery: 75 kWh Release date: Mid 2021
Some honourable mentions because listing only 5 EVs for 2021 is just too difficult!
Volkswagen ID4

– following the success of the ID3 we're excited to see what the new model brings.

Skoda Enyaq

– The Enyaq will be Skoda's first completely electric vehicle!

BMW IX

– set to compete against the SUVs like the Audi e-tron and Model X, we're looking forward to test driving this new EV in the new year.

Lucid Air

– the new EV manufacturer on the block. Previously, Lucid has designed EV batteries for other vehicle manufacturers so they're not new to the EV world but the Lucid Air will be the first car they're producing. The Lucid Air will be released in the US in 2021 and in Europe in 2022.

Cupra El Born

– Another brand launching their first EV! The El Born will feature similar technology as their sister brand VW's ID3 and we're looking forward to seeing how the two cars compare.

Audi Q4 e-tron

– the current e-tron is the epitome of luxury. Let's see how the new model can top it.
As we go into 2021 we will keep an eye on the changes in the automotive sector and any future impacts COVID-19 may of on the supply chain for new vehicles. If you want more information on how COVID-19 has impacted the automotive industry you can find it in our blog.
Published at 14 December 2020
Was this article helpful?