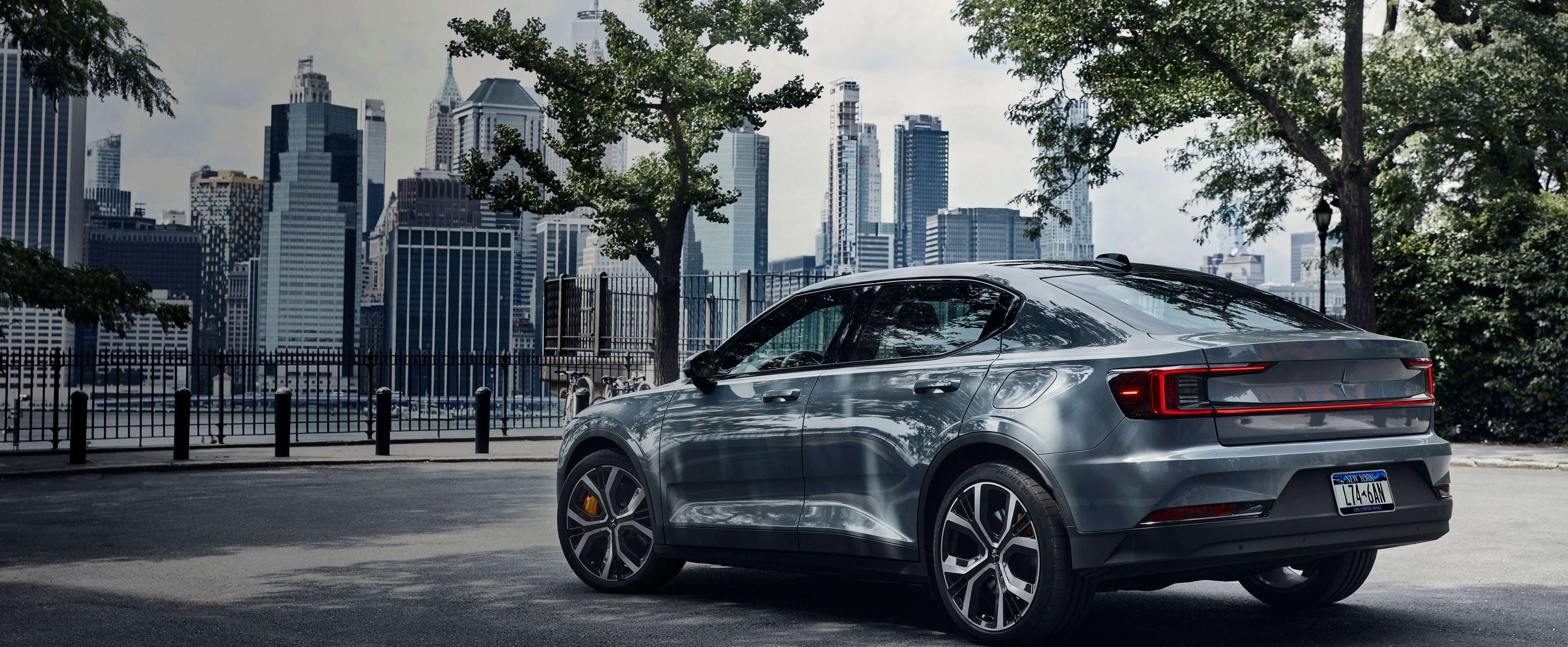 How the race to the electric car is heating up with Polestar 2
6 min to read
Sustainability
---
Electrification has increasingly been attracting the attention of fleet decision-makers in recent years, but in the last 18 months or so there has been a noticeable shift. In this blog, we zoom in on a new kid on the block in the world of EVs. Who is Polestar, what's its go-to-market approach, and what exactly is the company offering?
We are seeing 'less talk, more action' as a growing number of fleet managers are actively working to fully integrate electric vehicles (EVs) into their company car policies. Ensuring adequate supply of EVs in the market has remained one of the biggest challenges so far, of course, but there are now more new EVs entering the market than ever before. In this blog, we zoom in on a new kid on the block in the world of EVs. Who is Polestar, what's its go-to-market approach, and what exactly is the company offering?
Polestar launch in good shape
Since the launch of Polestar was announced in Beijing three years ago, the company has been through some very exciting and challenging times. Production of the Polestar 2 began in March 2020 in Luqiao, China. This model has since been introduced in ten markets around the world(i), with more markets due to go live within the next couple of years. Despite various global challenges, not least the problems associated with launching a new brand during the coronavirus crisis, vehicle production and logistics are in good shape, according to the company itself during a recent LeasePlan webinar aimed for our International clients. Over the past few months, Polestar has been getting operationally active with the so-called 'press drives' for media representatives, customer test drives and handing over the vehicles to the first customers.
Although Polestar is the offspring of two famous parents – Volvo Cars and Geely – it is positioned as a stand-alone pure electric brand with a somewhat different market approach: a digital direct sales model. Apart from potential buyers having the opportunity to physically experience the brand in Polestar stores (so-called 'customer Spaces'), they complete the rest of the customer journey entirely online.
In China, Polestar's home market, the brand already has a sufficient number of stores and more are due to open towards the end of this year. Additionally, Polestar is represented with a couple of pop-up stores in North America. "Our pop-up store in New York, for example, which is close to Apple's famous flagship store on Fifth Avenue, created a lot of online and social media buzz and contributed to the success of the launch," said Matthias Schabetsberger, Senior Manager Fleet Europe at Polestar. Moreover, Polestar has opened stores in nine cities in Europe and aims to have a presence in more than 20 different European cities by the end of 2020. Over the next three to four months, Polestar will be announcing on which launch markets to target in 2021. Those expansion activities will depend on demand levels, subsidies and the associated market dynamics, but there is no doubt that European expansion makes sense, from a fleet point of view.
Rather than being huge glass showrooms displaying lots of variances and models, the Polestar customer Spaces focus on the vehicles themselves – both on the design of the cars and on the technical parts and the underlying engineering. "Polestar is a stand-alone brand, so you won't find any of its products in the usual Volvo and Geely retail stores," he added.
To provide other customer touchpoints, besides the Spaces Polestar has set up customer care centres in various European countries, staffed by specially trained and educated professionals to answer any questions customers may have about the products. "Importantly for fleet customers, our comprehensive service network ensures excellent coverage for fast and professional maintenance and services, right from day one," he stated.
Pure progressive performance combined with a minimalistic design
In terms of its vehicles, Schabetsberger described Polestar as standing for "pure progressive performance and minimalistic design". The Polestar 2(ii) is a dynamic and design-oriented all-electric five-door fastback that will be a very interesting option for fleets. It comes with a strong 407 bhp(iii)electric motor and a 78 kWh battery providing a range of 470 km, according to WLTP(iv). "With a length of 4.6 metres, this is a very well-positioned car in the midsize segment – a fastback that offers enough room both for passengers and in terms of boot space," he continued.
The Polestar 2 is also the first car in the world which uses the Google Android Automotive open-source software operating system. "The GPS uses Google Maps and it delivers a range calculation that is real, providing you with a truly accurate indication of the remaining driving time, also ensuring that the data around charging stations is kept completely up to date. Additionally, thanks to Google's artificial intelligence-powered voice assistant, you can engage with the vehicle simply by speaking which provides an amazing and completely new feeling of the benefits of technology," commented Schabetsberger.
From a sustainability perspective, the combination of Polestar's design, material choice and manufacturing approach delivers lower life-cycle emissions than comparable vehicles. The Polestar 2 even has a 'vegan' interior(v).
Due to the huge demand, Polestar 2 is pretty much sold out for the rest of this year and the company is now taking orders to go into 2021. In terms of delivery times, Polestar is currently focusing on supplying its existing orders across all markets. As things currently stand, new orders placed in the next four to six weeks should be ready for delivery in early Q1, although an immediate order could still secure 2020 delivery, depending on the market. As the company settles into the first quarter of 2021, production will be ramped up and lead times are expected to decrease to one to two months.
At LeasePlan, sustainability is a key part of our strategic plan. The transition towards a fully electric fleet is something that we're passionate about; internally we are transitioning our own employees to electric vehicles as quickly as possible, and we're encouraging our customers to do the same. Due to the very clear fit between Polestar and LeasePlan's aspirations, we have been working together closely to ensure that the Polestar 2 can be properly positioned in your fleet policy. Polestar even has a dedicated Global team for fleets and has set up a global Business Centre covering Europe employing qualified, highly trained staff. The company offers global or pan-European customer relationship agreements, depending on each fleet customer's needs.
3 ways LeasePlan's collaboration with Polestar benefits our customers:
It is already possible for fleet customers to order the Polestar 2 in six(vi) initial European markets, with more to follow shortly

Polestar prioritises LeasePlan customers during the ordering and delivery process

In every market, EV specialists from both Polestar and LeasePlan are on hand to answer any questions you may have, not only about the Polestar 2 but also about the transition to a 100% zero-emission fleet.
Start your transition towards a fully zero-emission fleet by contacting us now.
*(i) China, Canada, the US and seven launch markets in Europe (Sweden, Norway, Belgium, the Netherlands, Luxembourg, the UK and Germany) plus Switzerland in the near future.
(ii) It is the second car under the Polestar brand after the Polestar 1. Since the Polestar 1 is a plug-in hybrid, however, the Polestar 2 is the first BEV in the Volvo Car Group.
(iii) Bhp is the measurement of an engine's power without any power losses measured in a controlled environment without anything attached to the engine.
(iv) Worldwide Harmonised Light Vehicles Test Procedure
(v) The upholstery in the Polestar 2 is made from a 100% vegan interior made from recycled materials.
(vi) Belgium, Germany, the Netherlands, Norway, Switzerland and the UK.*
Disclaimer: This material has been approved solely by LeasePlan Corporation N.V. on the basis of the sources as listed herein and is for general informational purposes only. LPC makes no representation or warranty (expressly or implied) of any kind, regarding the accuracy, adequacy, validity, availability, reliability or completeness of any of the information in this material. LPC shall have no liability for any losses or damages resulting from the use of or reliance on any information or opinions provided herein.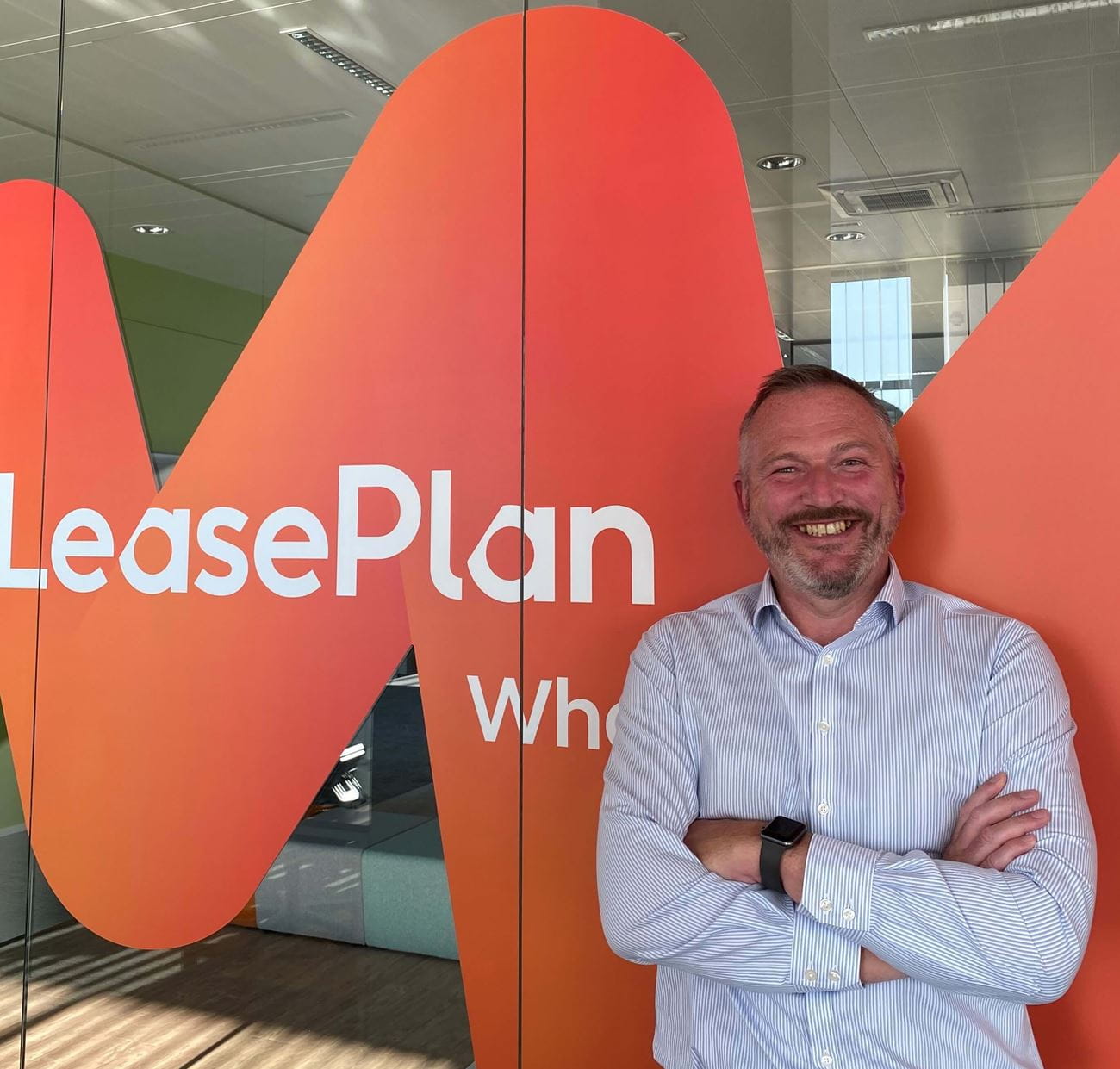 Was this article helpful?
---