Best small electric vans coming this year
1 min to read
Sustainability
---
Our picks for the top four small electric commercial vehicles coming in 2021. Download the brochure to see a wide range of electric vehicles hitting the streets this year.
With online orders still booming and the range of electric light commercial vehicles (eLCVs) on the market only increasing, now is the perfect time to consider making the switch to an electric van. These are our picks for the best small vans to be released in 2021.
The eLCVs we've chosen were produced by PSA Groupe for four brands: Peugeot, Opel, Citroen and Toyota. They all have the same specs, range & mechanics and are all great for last mile delivery or small businesses operating in inner cities and low emission zones.
eLCV specifications
Range: 270km Payload: 800kg Capacity: 4.4 m3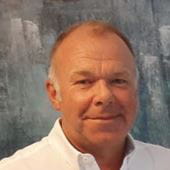 Was this article helpful?
---