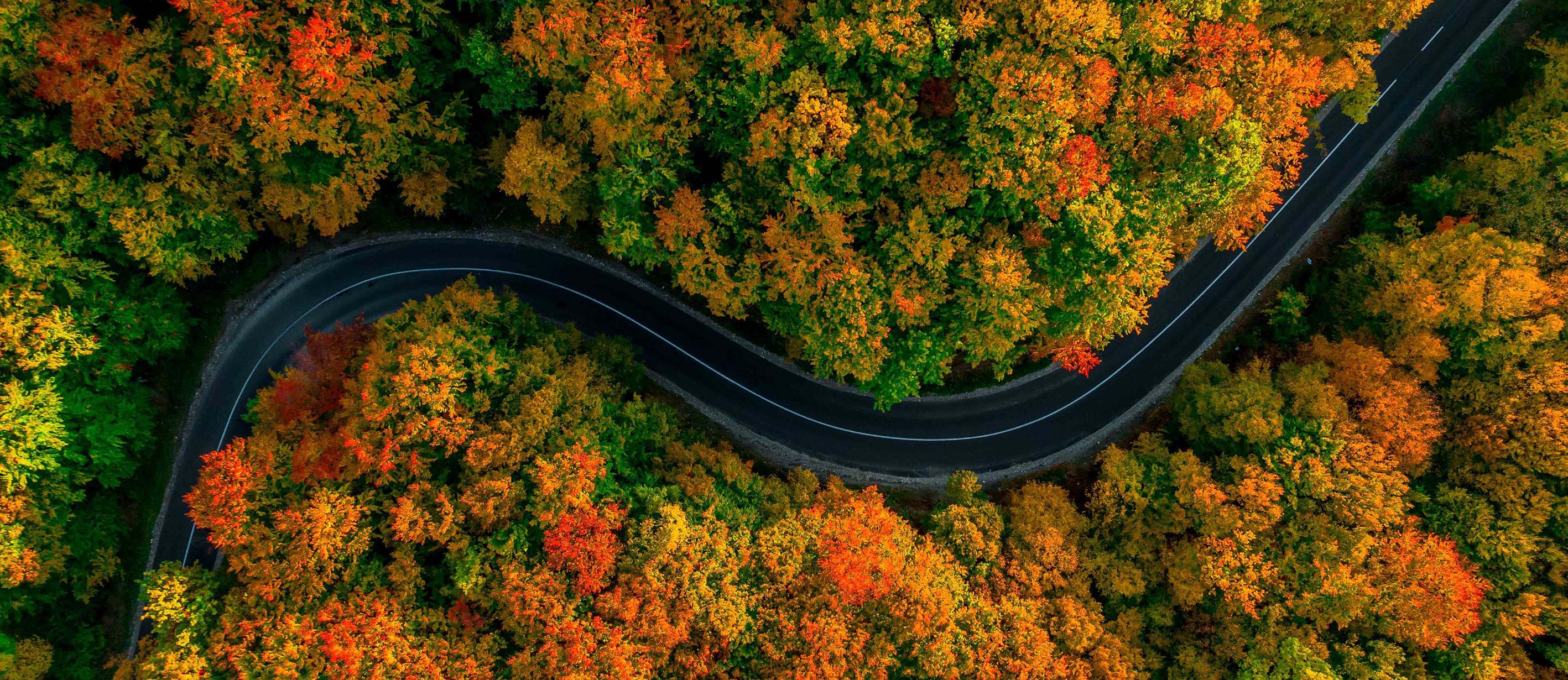 Drive safely into autumn
2 min to read
Safety
---
The days are getting shorter, the weather cooler and trees are beginning to turn red and orange. So get out your scarves and check out these seasonal car tips because autumn is almost upon us!
Get your car in tip top autumn shape with these basic car maintenance tips:
1. Check your tyres
Checking your tyre pressure and tread on a regular basis is very important. The change of the seasons, so every three months, is the perfect time to do it. Make sure your tyres are inflated properly and the tread isn't warn out.
2. Book your winter tyre change
With summer in the rear view mirror it's time to book in for a tyre change. It's important that you book your seasonal tyre change before winter is well and truly here. You should typically book your appointment any time from the 1st of October. Remember to book on time to beat the rush.
3. Top up your car's fluids
Checking and maintain your car's fluid levels should be done regularly all year round and we recommend to checking them every few months. Oil, water and windscreen wiper fluids are all musts to be checked and topped up if needed.
4. Test your lights
With the days getting shorter and darker, having properly functioning lights is essential. Now is the time to test front, rear, brake and fog lights so you're not left in the dark. For your brake lights you can test them by asking a family member or friend to stand behind your car and check if they're working. Or test them yourself by parking in front of a window and checking the reflection.
5. Keep it clean
Summer can bring with it a lot of dust and sand so the change of seasons is a good time to give the exterior of your car a good wash. Don't forget to clean your windscreen wipers too as dirty wipers can scratch up your windscreen.
Driving in autumn brings some extra challenges. Our top three tips are:
1. Slow down
Take care and slow down when driving on wet roads or roads covered in leaves. Roads covered in leaves can be more slippery, taking you longer to brake, and the leaves may make it hard to see any potholes.
2. Keep an eye out for children
Holidays are over and school is back, meaning there will be more kids out walking or cycling to and from school. Autumn always comes with piles of leaves, often on the sides of roads, that kids can be drawn to play in.
3. Prepare for all types of weather
Autumn brings all types of weather - sunshine, rain and fog. Keep your sunglasses handy for the glare from later sunrises and earlier sunsets. Make sure your windscreen wipers are ready for autumn rains and your lights should be working well for any fog.
Having a well maintained car is important for your safety and the safety of all road users. Keeping up with regular car maintenance is vital to keep your car in the best condition ensuring all your trips are safe.
If you drive a LeasePlan vehicle you can schedule any repairs, maintenance or tyre appointments with us. Just contact us via My LeasePlan or by phone.
Published at 22 September 2021
Was this article helpful?
---