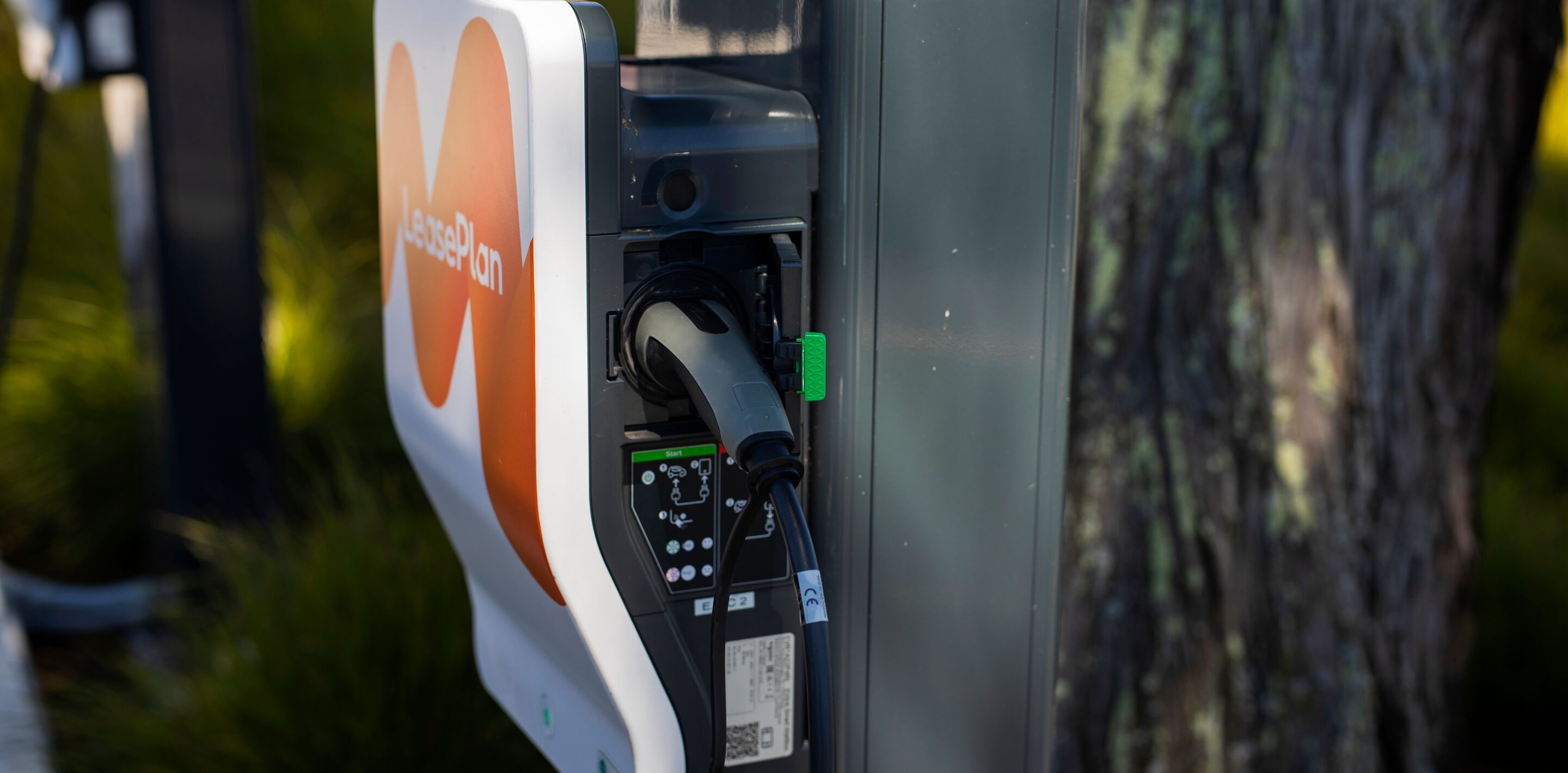 Smart EV charging services with LeasePlan Energy
2 min to read
Future
---
The energy transition is booming and vehicles are a large part of this transition. At LeasePlan we take our responsibility to invest and where possible accelerate the transition to zero-emission vehicles seriously. That's why, in 2018, we begun working on LeasePlan Energy.
Working on LeasePlan Energy to provide green charging solutions for electric vehicles. Smart EV charging services are needed to reduce CO2 emissions, charging with renewable energy during low demand, and delivering energy back to the grid when demand is high, thus reducing the need for fossil power production. This is our answer to net zero emissions.
How does it work?
We developed three EV charging solutions to the zero-emission problem:
1.

Charging starts with the necessary infrastructure. We developed our own LeasePlan Energy platform where any EV-driver can seamlessly order a charge point and get it installed. LeasePlan Energy installs the charge point, takes care of the communication, reimbursements and connectivity and repair it when issues arise.

2.

We invest directly in renewable energy assets, thus sourcing energy for our customer's vehicles directly from our own wind and solar production.

3.

We charge the vehicle, fully automated, with green energy when the wind blows and the sun shines. This is revolutionary. With our own algorithms, that constantly analyse the energy markets and charge the vehicles when prices drop – these are also the moments when renewable energy is abundant. These algorithms also predict what the weather will be and act on it accordingly. This changes daily and we can change the charging profiles to the vehicles in seconds. Through the use of our smart charging app, every driver is in complete control of their charging preferences (e.g. departure time, what battery level is required etc.). Even a boost functionality ensures that the driver can always charge at full speed.
What are the benefits?
With LeasePlan Energy, we realise benefits on multiple dimensions. The employer benefits from reducing their fleet CO2 emissions and the fleet manager receives all necessary reporting.
All drivers that participate in our LeasePlan Energy solution, charge their vehicle with green energy, making it possible to report, on average, a CO2 saving of 2,800 kg per year.
Drivers are also financially rewarded for their participation and they don't have any administrative hassle. In The Netherlands for example, the driver is reimbursed for the business charged energy. With our solutions, this is no longer required and the bill goes directly to the employer.
Where is it available?
We are live in The Netherlands and rolling out our services to relevant markets in Europe, also preparing for scenarios where the vehicle will return excess energy back to homes and offices. Are you interested in LeasePlan Energy and also want to reduce your fleet's footprint? Get in touch with your LeasePlan representative and take the next step.
Published at 18 February 2021
Was this article helpful?
---