Do you have a corporate fleet of passenger vehicles that needs to be managed? Do you need a reliable partner with the respected expertise, services and tools to help you achieve your business's goals of reducing your carbon footprint, keeping your employees satisfied and safe on the road, while your costs have been decreased?
LeasePlan in partnership with Volvo Car Hellas are shaping the "What's next" when it comes to your mobility We've set special rates and created privileged packages for you, in order to fulfill your corporate and personal mobility needs. Volvo Car Hellas has been a pioneer in car safety since its inception; its vision has always been zero collisions and steady progress towards achieving that has already been made. The company has now also made sustainability a key pillar of its operations, which is vital for its customers. As part of its comprehensive climate plan, Volvo Car Hellas will only manufacture purely electric cars by 2030 to protect people and the world they live in.
LeasePlan is committed to taking the lead in the transition from internal combustion engines to alternative ones and aims to achieve net zero emissions from its leased fleet by 2030. It currently manages over 43.000 vehicles.
With 60 years of experience worldwide, LeasePlan's mission is to provide you with the "What's next" for sustainable mobility so you can focus on what's next for your business.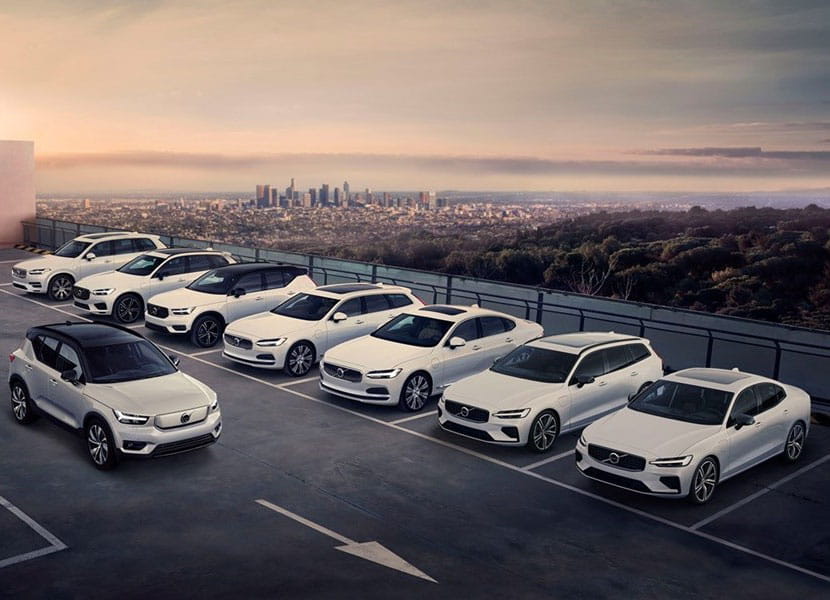 LeasePlan in partnership with Volvo Car Hellas offers you:
Privileged competitive rates for friends and family of the CEO Clubs

An experienced representative as a dedicated point of contact

A same category vehicle as a temporary car

Car valeting at the location you desire, free of charge, every 45 days

Snow blankets from the genuine Volvo accessories range

3-day test drive capability

Preferential price to acquire an Electromotivo LEO wall charger included in the monthly rent (excluding design and installation costs)

ElpeFuture charging card for holders of Volvo plug-in hybrid and pure electric cars at a preferential charging rate per KWh
Discover our Special Deals
Swipe right to see all cars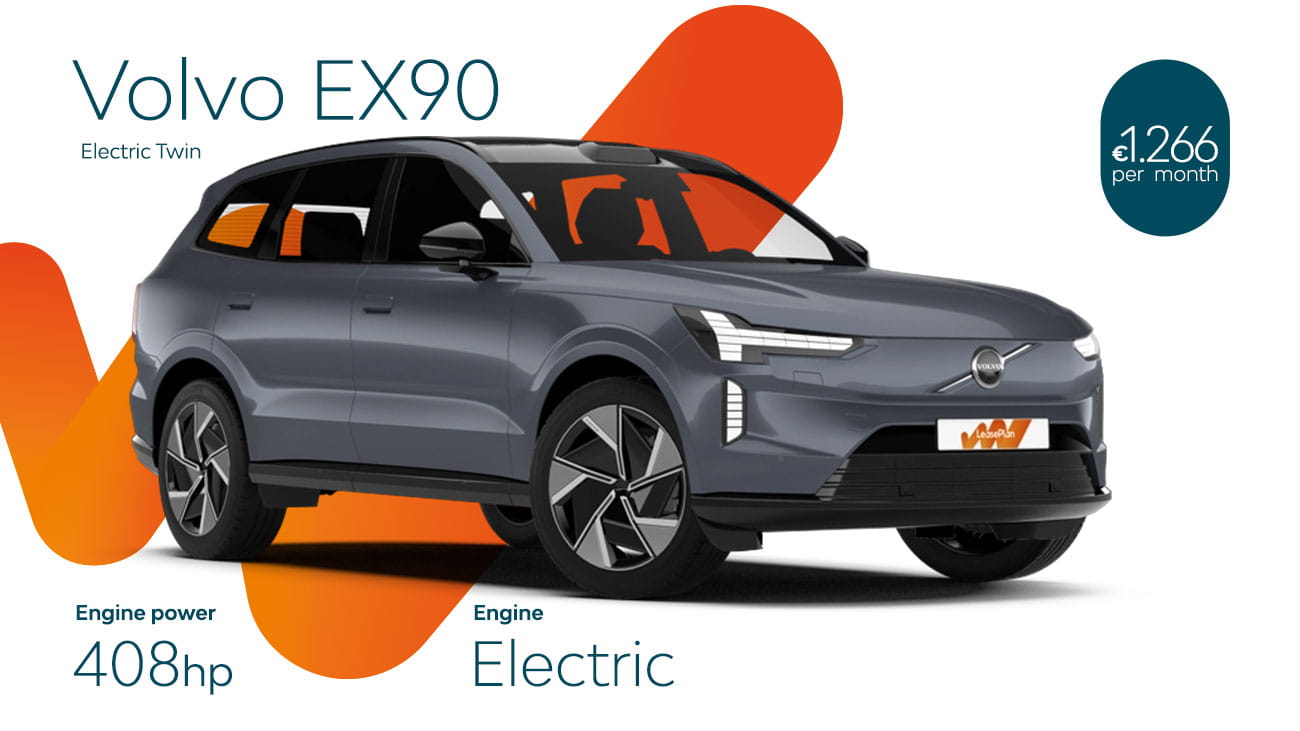 Exclusively electric, with 7 comfortable seats, hi-end technology and the highest safety ever offered by Volvo. Highlights include the three-dimensional surround sound from Bowers & Wilkins.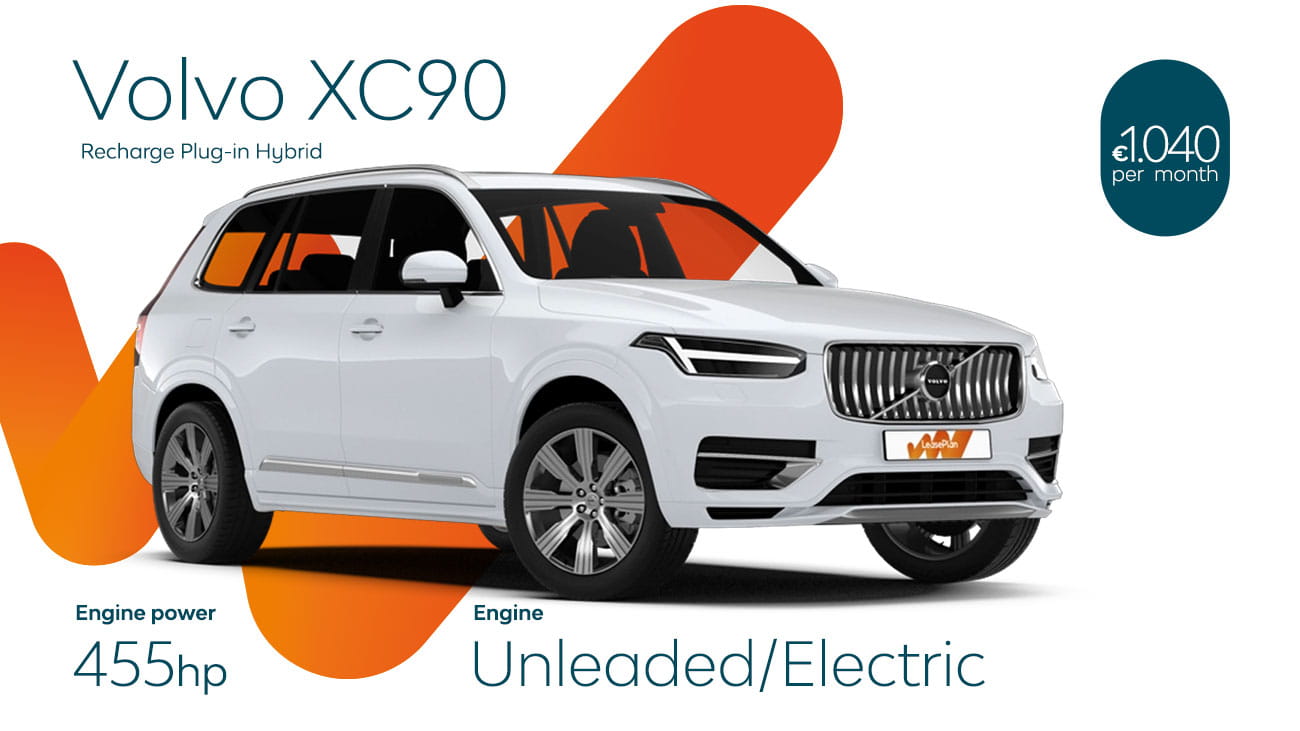 Volvo XC90 Recharge Plug-in Hybrid
The new plug-in hybrid drive system offers dynamic performance and daily driving with electricity only, with a range extended to 73 km.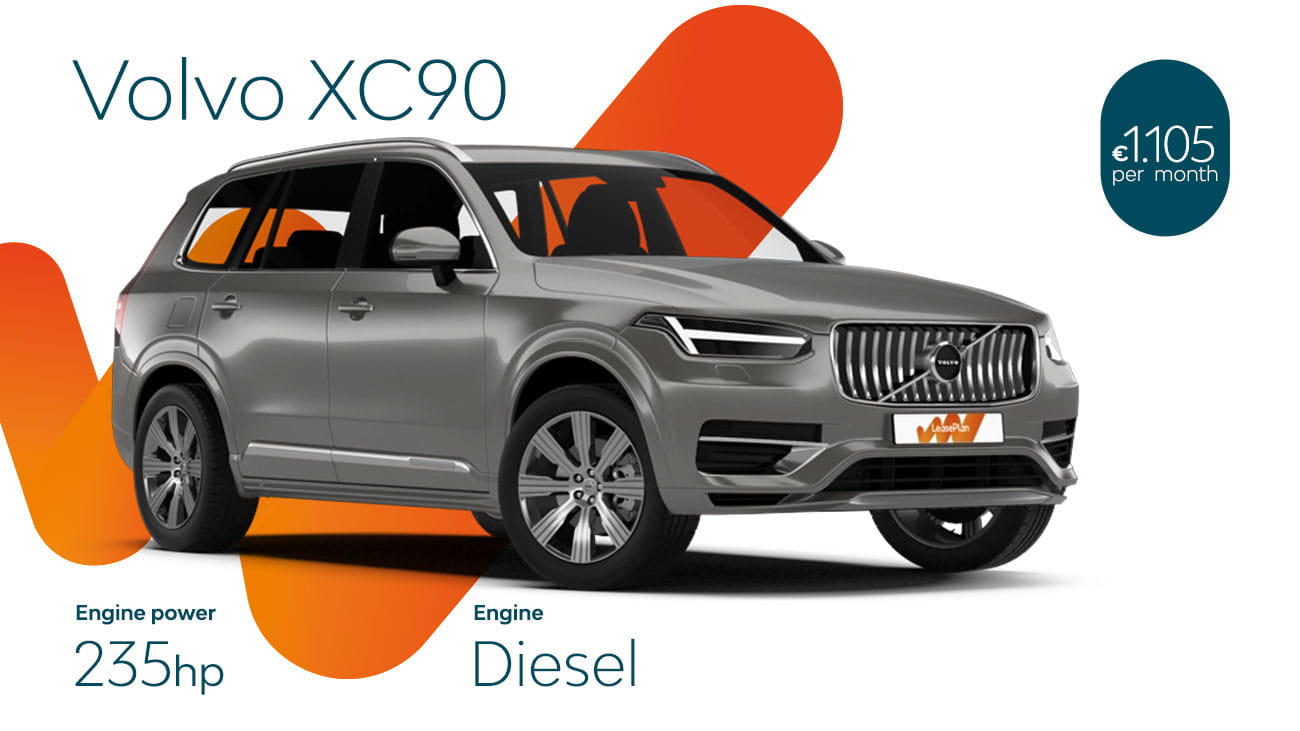 Comfort, space and luxury for up to 7 passengers, top safety, infotainment system with integrated Google services as well as low fuel consumption.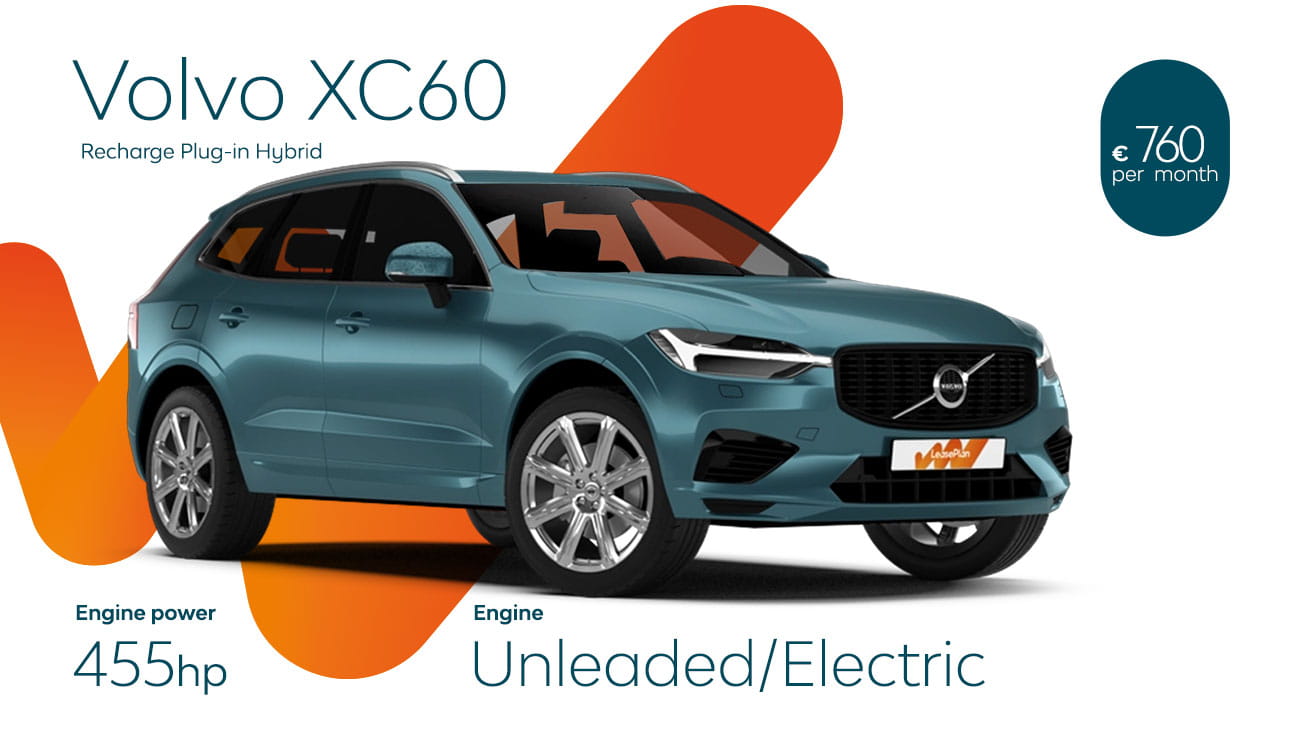 Volvo XC60 Recharge Plug-in Hybrid
The most popular version of the XC60 has a new 455 hp plug-in hybrid drive system. Increased autonomy, now at 78 km, ensures you can get around daily using electricity only.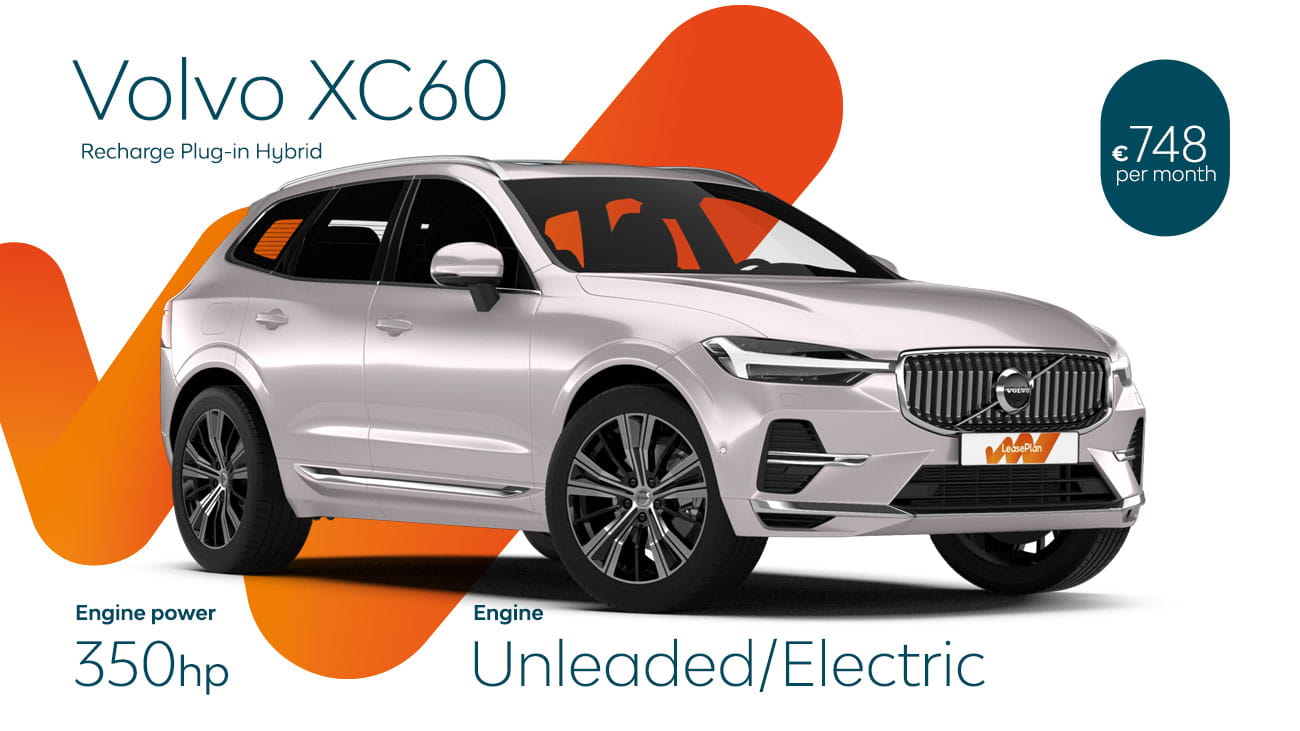 The smartest premium mid-size SUV. Seamless connectivity with integrated Google services, advanced security systems and a high level of comfort.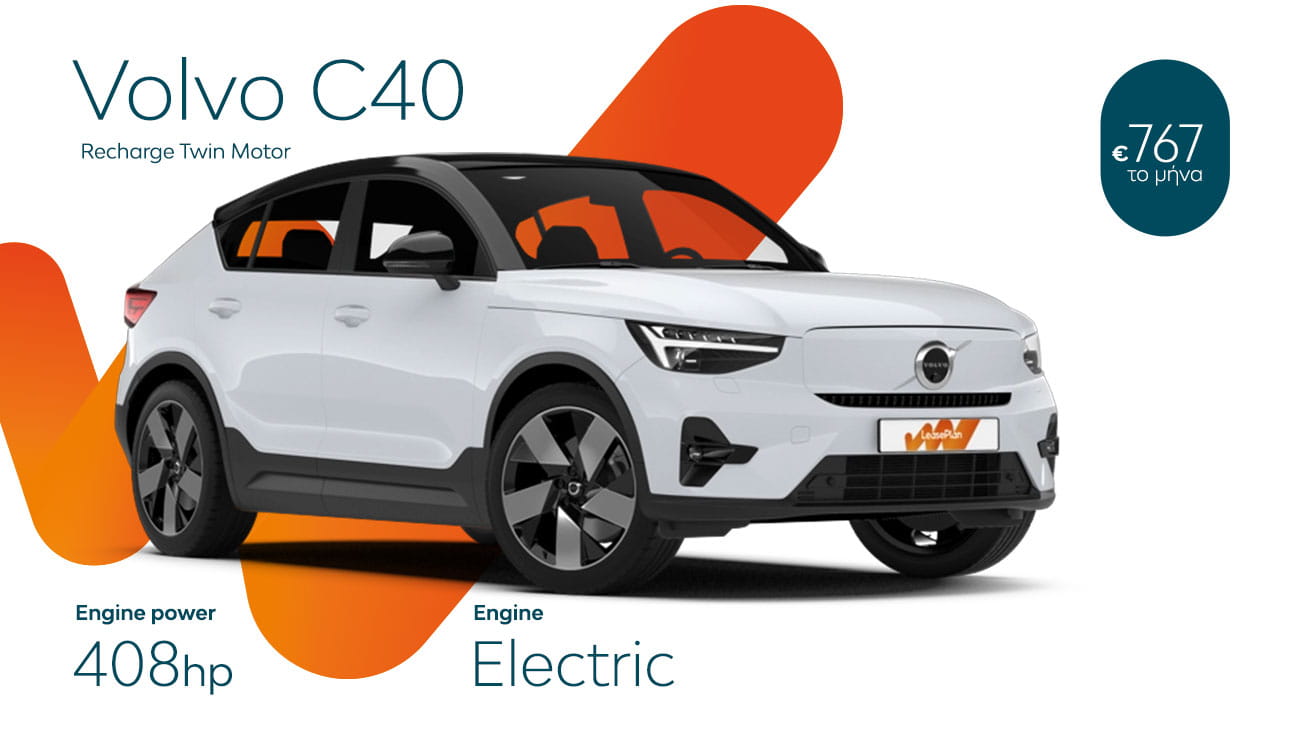 Volvo C40 Recharge Twin Motor
The 408 hp drive system, with a new electric motor configuration, ensures an exciting drive. Autonomous up to 549 km.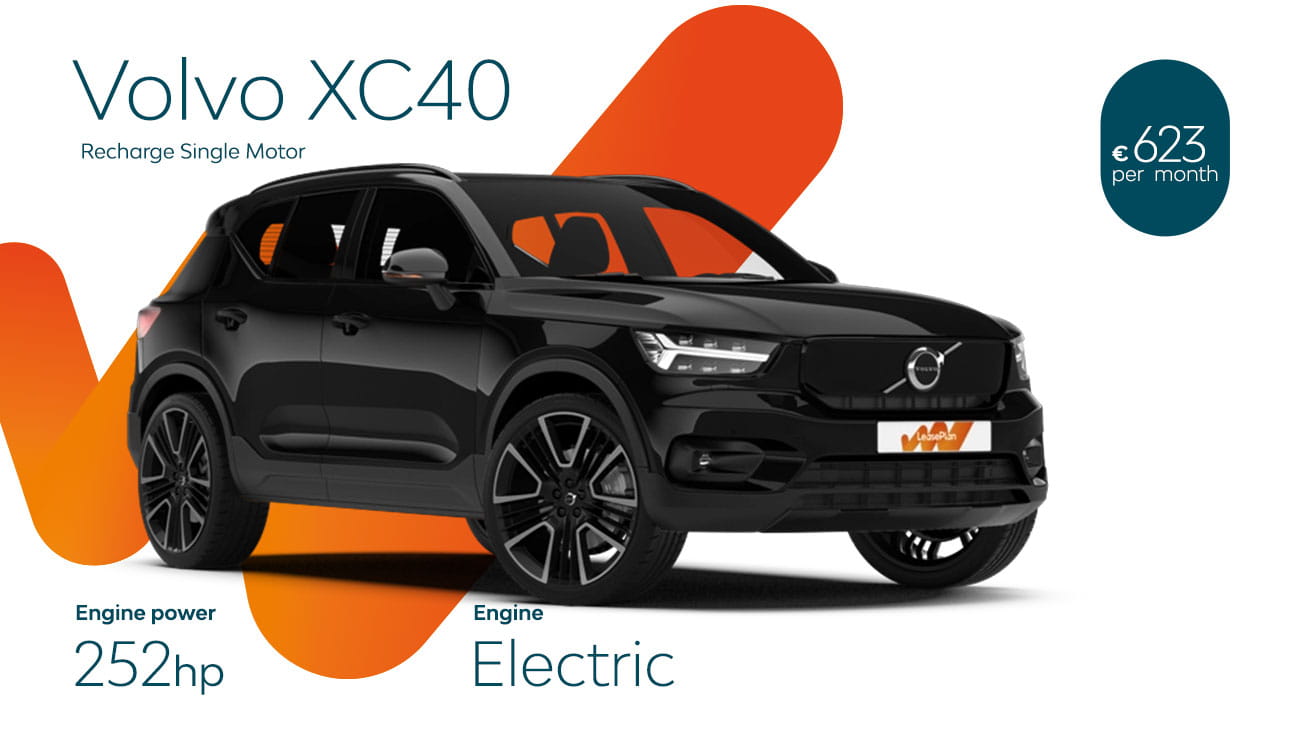 Volvo XC40 Recharge Single Motor
Upgraded version, with a more powerful 252 hp electric motor, larger battery, extended range up to 573 km and rear wheel drive.
Contact us
Do you need an experienced partner to help you with your mobility needs?
Call our point of contact Konstantina Syrou at +30 2161004600 or email us at konstantina.syrou@leaseplan.com.