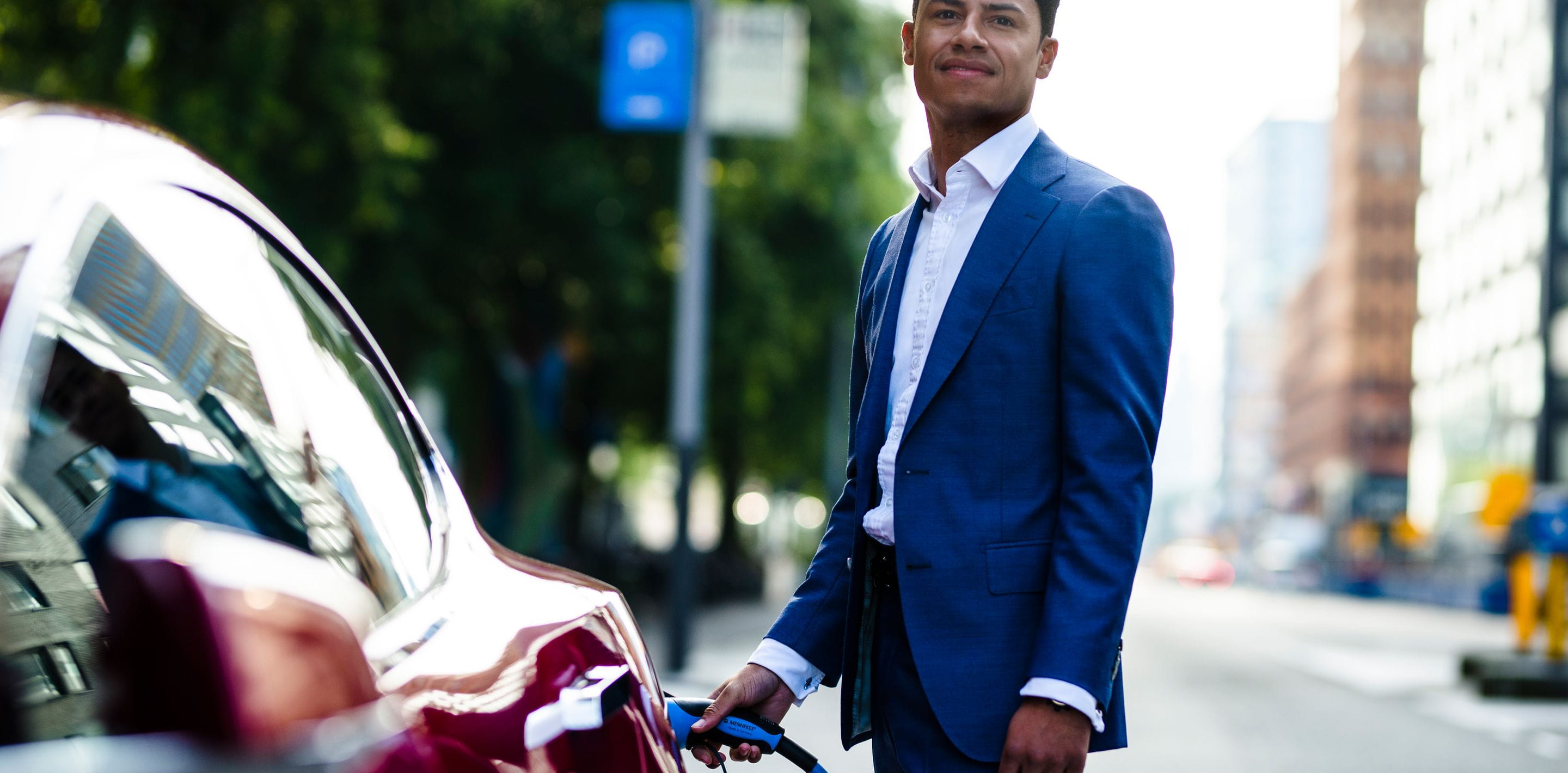 Electrification: Latest changes and emerging trends
4 min to read
Sustainability
---
With the drive to reduce vehicle emissions gathering pace, it can be hard to keep track of everything going on – so LeasePlan has rounded up the latest changes and emerging trends in the world of tailpipe emissions reduction, EVs, charging infrastructure and more.
Keeping up with electrification: Trends across governments, businesses and the automotive industry
Across industries and the four corners of the world, commitments to zero tailpipe emissions are on the rise. Governments are introducing grants, programmes and legislation to increase electric vehicle (EV) adoption. The automotive industry is prioritising the production and sale of EVs, while many companies are pledging to transition to a zero-tailpipe emission fleet.
Here are some key developments to be aware of.
EU shows fossil-fuel vehicles the door
The European Union (EU) has proposed a 2035 deadline for ending the sale of fossil-fuel vehicles. The proposed ban is part of the EU's wider 'Green Deal' to combat global warming, and still needs to be approved by member states. The proposal includes:
55% CO2 emissions reduction (compared to 2021 levels) for new cars sold and 50% for new vans sold by 2030. This is much higher than the existing target of 37.5% in the same time period.

A ban on the sale of diesel and petrol vehicles by 2035.

1 million chargers in place by 2025, 3.5 million by 2030 and mandatory investments in both fast chargers and hydrogen fuel stations along motorways

[1]

.
Electric vehicles are the future in the USA       
In the USA, the new administration is taking a stronger stance on climate change and CO2 emissions. President Biden sees EVs as the future of the automotive industry, and indeed he kicked off 2021 by announcing plans to electrify the entire federal fleet of 645,000 vehicles. Since then, he has also proposed:
A goal of 50% of new car sales to be EVs by 2030.

Stricter pollution regulations for cars and vans, to encourage the sale of EVs.

Building 500,000 charging stations nationwide, with supply grants and incentives for state and local governments to encourage the instalment of public and private chargers.
"[EVs are] a vision of the future that is now beginning to happen; a future of the automobile industry that's electric … there's no turning back." ¬– US President Joe Biden
EVs in China go from strength to strength
China is the largest car marketplace in the world and is already leading the way on EV sales and public charging infrastructure. In 2020, installations of public slow charging stations increased by 65%: now, 500,000 slow chargers are available countrywide – more than half of all public slow chargers in the world.[5] But China has also announced other vehicle electrification policies and targets, including:
A mandate for EVs to make up 40% of all car sales by 2030. The impact of this policy will be felt worldwide.

[6]

An extension for EV subsidies until 2022. They were set to stop by December 2020, but due to declining EV sales during the pandemic they were instead cut by 20% and extended for a further two years.

[7]

A USD 1.4 trillion infrastructure spending programme, with funding for EV charging stations included. Ten Chinese cities have announced targets to install 1.2 million more chargers by 2025 using this funding.

[8]
All eyes on the automotive industry
Meanwhile, the automotive industry is just not sitting idly by. Instead, OEMs are planning for the future, with most having announced targets of 30–50% EV sales by 2025 and 50–100% by 2030.[9] These targets are primarily focused on the European, US and Chinese markets.
A few key OEMs with promising ambitions include:
Ford, which aims to be fully electric in Europe by 2026.

Volvo, which is targeting all-electric sales in Europe by 2030.

Fiat, which has the goal of being entirely electric by 2030.
But there are plenty of other upcoming changes announced by OEMs.
Tesla will open up its supercharging network to other EV brands by the end of 2021 (details of timings and payments still to be announced).

Chinese OEM Nio has announced its European entry strategy will begin in Norway. Nio is different from other EV start-ups: its vehicles can easily swap one battery for another, and the batteries themselves are leased.

Stellantis (merger of PSA and Fiat Chrysler) will invest USD 30 billion in e-mobility by 2025 as part of its new EV strategy.

Polestar plans to enter nine new markets in 2021, thereby doubling its presence to 18 markets worldwide.
[9] Source: Global EV Outlook 2021, IEA
Electrification is big business for company fleets
The percentage of EVs, hybrids and plug-in hybrids (PHEVs) is increasing in company fleets. This trend is being led by changing government policies, the increasing affordability of electric vehicles and rising environmental awareness among drivers.
Every year, the LeasePlan Consultancy Services team conducts an industry fleet review and produces a sustainability ranking. The results of this year's ranking reveal that:
The technology industry is this year's best performer, due to its strong decline in diesel and its large share of battery EVs.

Plug-in hybrids are making a comeback thanks to the EU's 2020 CO2 thresholds for car manufacturers.

There has been an overall decrease in emissions across the majority of industries, owing to the increase in EVs and PHEVs.
Many miles to go
Government, OEMs and drivers alike are making big changes. Policies introduced by government bodies are pushing vehicle manufacturers to speed up the production of low- and zero- emission vehicles, which is in turn encouraging companies to commit to zero-tailpipe emission fleets. The developments in each of these areas are important, but it is clear that coordinated, big-picture change must continue if the fleet electrification transition is to reach the speeds and impact our planet needs.
The developments and announcements covered here are just the start: there will be many more to come. Stay tuned!
Interested in finding out more about how to reach zero emissions in your fleet?
Published at November 26, 2021
Was this article helpful?