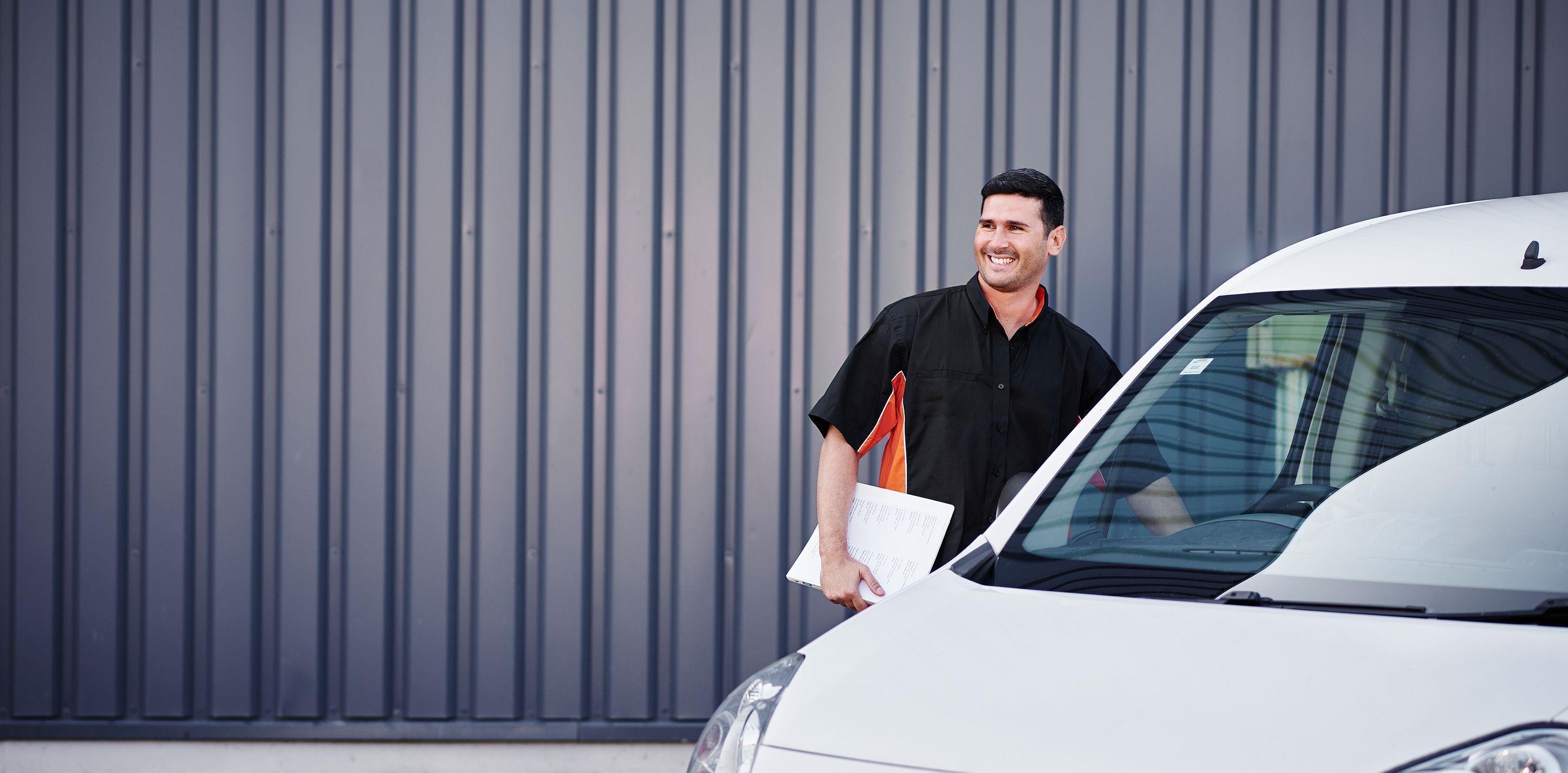 Are Light Commercial Vehicles simply big cars?
2 min to read
Leasing
---
If you run a light commercial vehicle (LCV) fleet, your requirements will be different than for passenger car fleets; vehicle up-time is perhaps more important than the lowest upfront price of the vehicle and corporate social responsibility and duty of care will also play a significant role in your fleet decisions.
Matching the right vehicle to your needs
Commercial vehicles come in different shapes and forms and can vary from a station wagon up to a large panel van. Therefore, managing an LCV fleet in a cost efficient way starts with a proper translation of the business requirements into an appropriate vehicle configuration. The answer to questions such as:
what load needs to be carried

how should the driver be able to access the load

where will the vehicles mainly be driving
Determine, to a large extent, the length and height of the vehicle and further specifications such as tailgate, sliding doors, cooling/heating etc.
Once the specifications are known, the fleet size and volume commitment can be used to negotiate purchase discounts with vehicle manufacturers. Obviously an attractive discount is very interesting but it needs to be valued in the light of the whole life cost. Vehicle uptime is important and so are vehicle delivery times, maintenance and repair times. An LCV is a tool of trade vehicle and needs to be on the road as much as possible. And if it is off road for whatever reason, this time should be as short as possible or an appropriate replacement vehicle should be available.
Optimise your fleet insight and performance
Telematics will help manage an LCV fleet in the most effective way from a cost perspective as well as from a service perspective. The data that directly comes out of the vehicles will not only allow you to e.g. send the nearest driver to a customer but will also help you in measuring the time your people spend with the client (helpful for billing purposes) and to have an insight into the division of business versus private miles. Being able to do the vehicle diagnostics via telematics will help detect potential technical issues at an early stage or the need for vehicle servicing which can then be timely booked at an appropriate service station.
Although a recent LeasePlan driver survey showed that almost half of the lease drivers would feel relatively comfortable driving a vehicle that contains a telematics device, it can cause resistance from drivers and unions/works councils in view of privacy. Experience teaches us that the acceptance of telematics is higher if used for safety (driver and vehicle as company assets) and for business purposes (geolocation, time registration etc.).
All in all we can conclude that LCV fleet management requires a specialist approach; the topics on the agenda of the fleet manager will be the same as for a passenger car fleet (sourcing, cost savings, policies, driver management etc.) but it requires specialist knowledge to make the right decisions.
Nathalie de Vries, Consultant at LeasePlan International
Source: www.globalfleetinsights.com
Published at September 1, 2017
Was this article helpful?
---