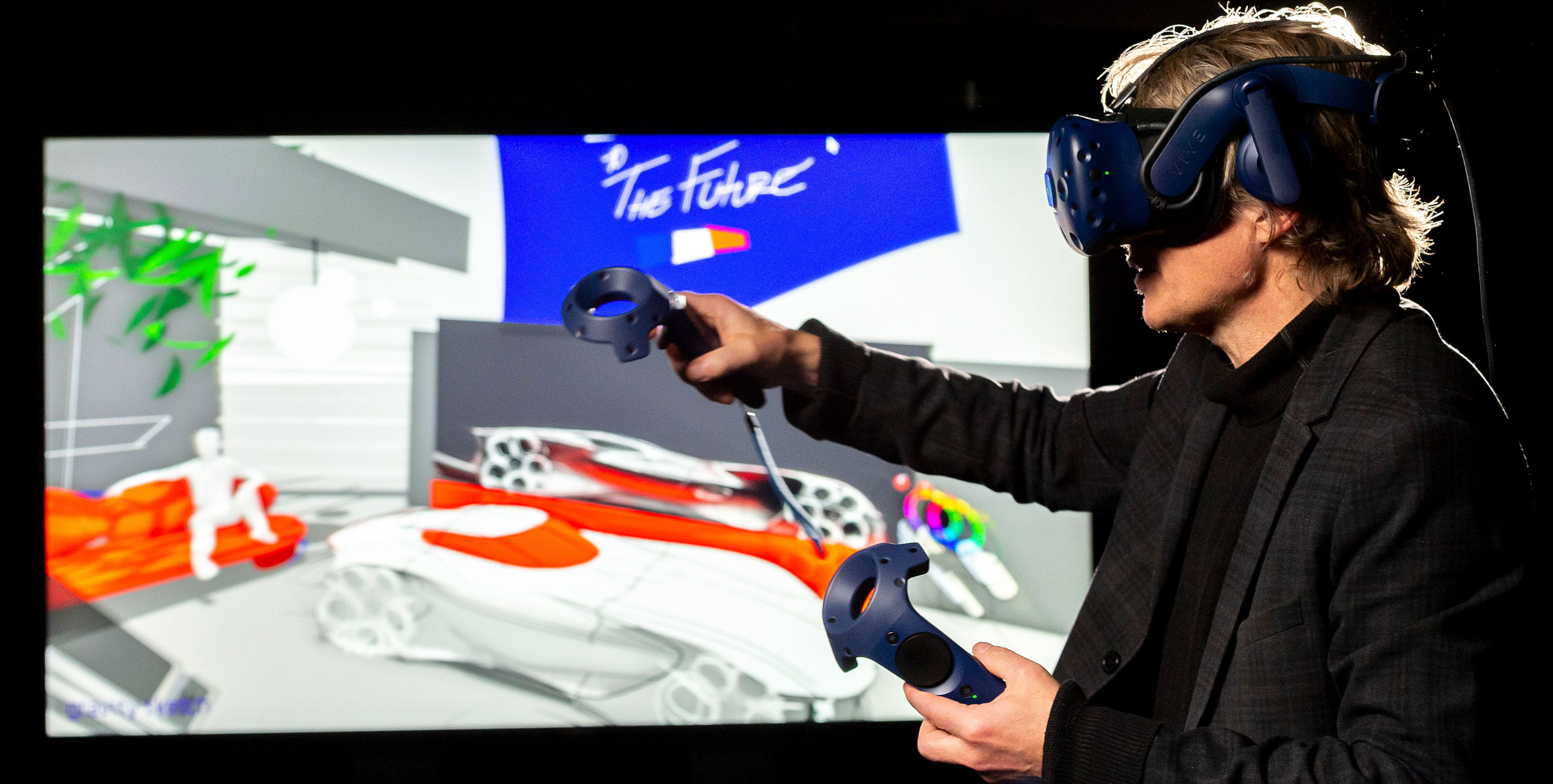 3d Printing & Car Evolution
3 min to read
Future mobility
---
When using a three-dimensional design, be it a graphic or a print design, the way technology has changed the evolution of cars becomes more than obvious. Let us know 3D Technology and how it manages to accelerate the development process of a new model.

Nowadays, the model has to acquire a 3D status before reaching the production line. This mission is undertaken by designers, whose digital tool "quiver" keeps broadening. 3D Design is one of those tools as well, being a technology that gives designers the chance to design without using pencils or a drawing table.

3D Printing
All available lifestyle accessories that have been created for the brand-new Peugeot 308, are a good example of 3D Printing, such as:
Mobile phone or card holder

Cup holder

Sunglasses holder
Among those, you can find a sunglasses holder, a cup holder and a mobile phone or card holder. This is the first time 3D Printing Technology is used for car accessories; an innovation which seems to be promising for the whole automotive industry.
These products are printed by means of the new 3D Printing Technology HP Multi Jet Fusion (MJF), as they are the result of a cooperation among Peugeot, HP, Mader and Erpro. The aim of this approach is to offer innovative products that are pleasant to touch, lightweight, compact and easy-to-use, so that the co-living experience is upgraded in the new model.
3D Printing is one of the fundamental pillars of the Fourth Industrial Revolution. This new technology allows the increase of flexibility, adapted to needs of an even more demanding and unpredictable market. All kinds of objects and accessories may be produced, without the need of expensive molds or construction tools.
Moreover, 3D Printing is more environmentally-friendly; this is a very significant feature for companies that try to adapt sustainable, resource-saving and waste-reducing production procedures. As its use becomes even more popular, it brings revolution to the production system in many industries.
The benefits of 3D Printing in industry
Freedom in design: less construction restrictions and endless possibilities in the sophistication of components (due to the absence of injection molding). 3D Printing creates new creative paths for designers.
Optimized structures: less weight, more resilience, less components, flexibility through the use of grid method.

Flexible production: limitless possibilities of adjustment, mass production with minimized delivery times and without the need of storage thanks to custom-made orders.
This technology keeps advancing not only in relation to the materials it uses, but also to production methods. At the same time, production costs are even more reduced.
How Bentley makes use of 3D Printing
Bentley Motors has invested 3 million pounds in the further advancement of Additive Manufacturing at the company's headquarters in Crewe, England, where all Bentley models are constructed. In the past year alone, more than 15,000 components were produced in Crewe by means of this method. This particular investment will allow the company to use advanced technology for the creation of even more sophisticated components as well as further develop the personalization possibilities in the clients' cars.
The installed state-of-the-art equipment allows cost-saving by 50%, 24/7 operation, as well as the possibility of producing thousands of components with 25 different kinds of material.
Bentleys research and development team of experts has already found a wide range of objects that are to be 3D-printed, such as advanced tools used in several sectors of construction, e.g. lightweight burnishing plates in Bentley's sawmill.
Furthermore, 3D Printing allowed the construction of specialized precision equipment for the production of components for the Bentley Blower Continuation model. Other applications of this procedure have led to the creation of natural components for plenty of original Bentley models, including full-sized engine and wind tunnel models.
Digital and analog techniques play a significant role in the process of developing and manufacturing a car.
Modelists keep using clay to construct models; the ideal material which is necessary for the success of a design in the last stages of the designing procedure. Accordingly, 3D Design does not replace the designer's talent, who keeps operating as the cornerstone of the whole process.
Published at August 28, 2022
Was this article helpful?