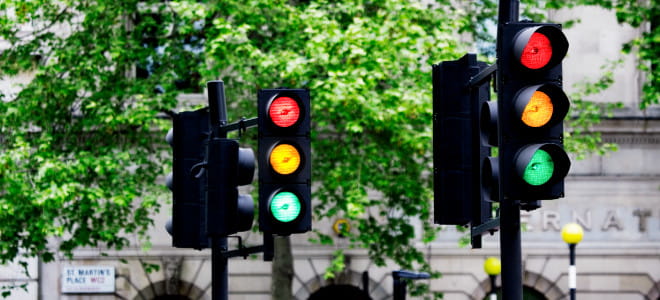 Drive safely on empty roads
2 min to read
Driver safety
---
During the summer period most people are on vacation and the most roads are almost empty. The few remaining in the city, leap at the chance to enjoy the freedom of driving! As drivers, we tend to "relax" when the roads are empty while even without realizing it, driving risk increases. Accordingly, we advise you, these days, to be more careful than usual.
Stay alert and give way to emergency vehicles
You always need to look and listen for emergency vehicles. Always pull over safely or give way to police cars, ambulances and fire engines.
Observe carefully speed limits
Speed limits are valid as usual and we must obey them. Depending where we drive, we follow relevant speed limits. Per the Road Traffic Code, speed limit for passenger cars is 130 km/hour on motorways, 110 km/hour on highways and 90 km/hour on other roads. On residential areas, the maximum speed limit is 50 kilometers per hour, unless there is a special signing. We urge you to always observe traffic signs!
Drive defensively, not aggressively
By choosing defensive driving, you can prevent serious accidents even when the other drivers are careless. Stay alert for whatever is happening around you, so to be able to react in time.
Tip: Avoid punches for no good reason.
Keep your hands on the steering wheel – don't use your cell phone when driving
By keeping your hands on the steering wheel, you can respond promptly and effectively to an incident. Using a cell phone while driving is illegal and particularly dangerous as it distracts and impairs driver's attention. As driving is a complex activity and drivers have less than a half second to respond to an accident, any delay in perceiving and processing information can be fatal.
Keep your distance from other vehicles
An important factor in preventing traffic accidents is keeping proper safety distance. Remember that distance is adjusted according to the prevailing conditions, so that the driver is always able to stop safely. For instance, the more quickly you go the more the distance increases.
Reminder: Braking distance on wet ground is 3 times longer than on dry ground.
Pay attention to pedestrians and bicycles
Due to the situation we are currently experiencing, pedestrians and cyclists are less careful and often move on the road instead of using the sidewalks. Keep your eyes open, especially at night when visibility is reduced.
Stop at the traffic lights
Per the Road Traffic Code, a driver must stop in the orange light unless he is so close to the traffic light and cannot do it safely. Never neglect the red lantern even if there is no other vehicle around you.
In case of accident, try to keep a safe distance with the third party
Keeping a safety distance, of at least 2 meters, is also important in case of accident. After transporting your vehicle to the roadside, try to avoid physical contact with the third party involved. Prefer to share information via photos on use your cell phone. Additionally, call LeasePlan Driver Service Line (2106100050) to guide you on accident management.
Safe driving, including during these unprecedented times, results in fewer accidents and reduces fatalities and bodily injuries. It lowers damage costs and ensures continuation of essential work. At LeasePlan, we aim to make our customer and employee fleets among the safest in the industry. We are working in partnership with customers, drivers and road safety specialists to raise awareness of the issue of fleet safety.
Published at March 31, 2020
Was this article helpful?
---