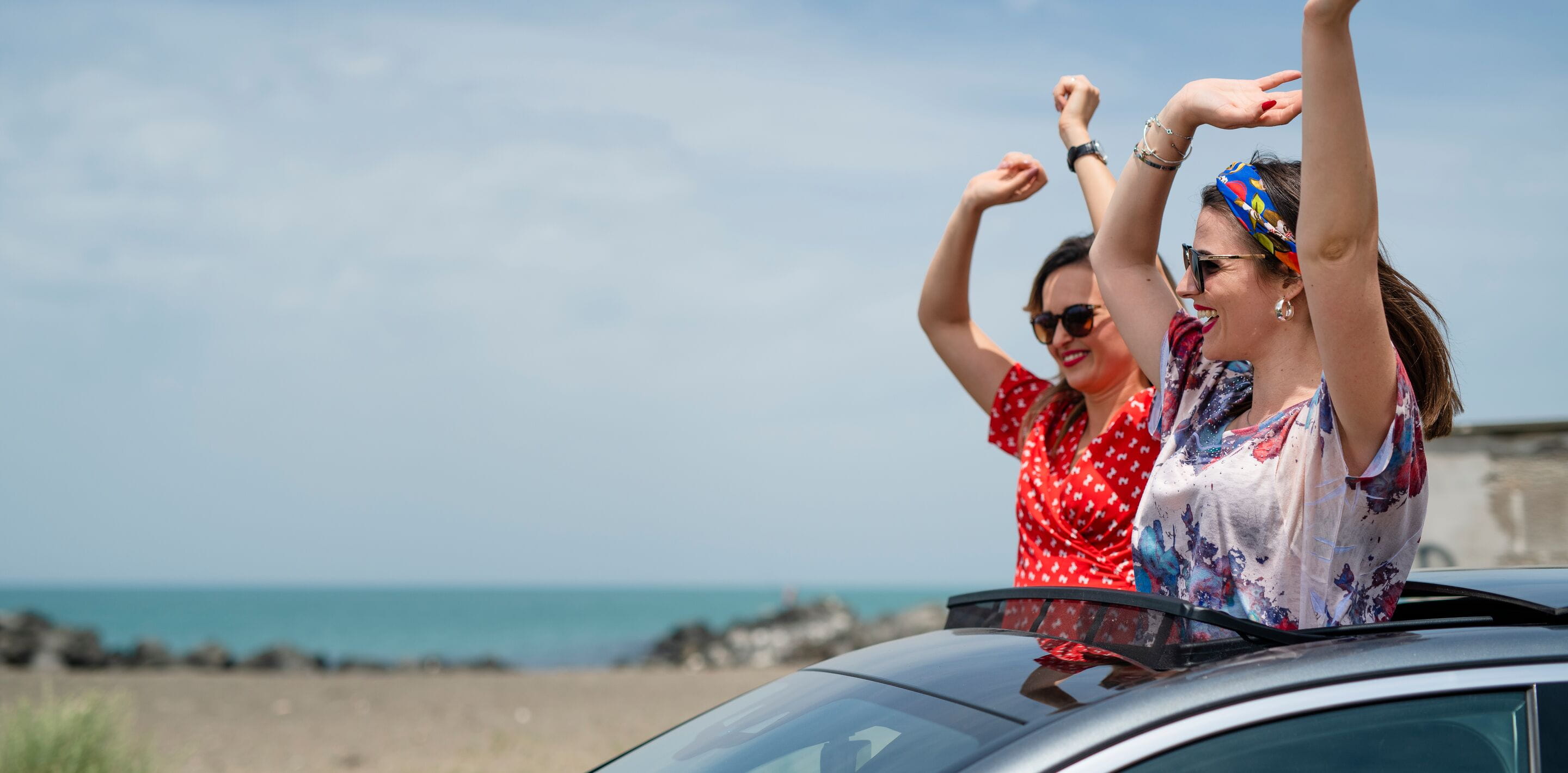 Car vacation: What you should check
3 min to read
Driver safety
---
Summer is right around the corner and we are all ready to cease the vacation days, in order to rest.
If you are a person that loves travelling by car because of the freedom it gives you or if you just want to explore landscapes from the comfort of your own vehicle, then there are some rules you have to take into consideration before heading off, so that you enjoy comfortable and safe vacations by car. Actually, there are some vehicle safety checks you have to do, so that you avoid any surprises during your trip. Let's have a look at the following checklist:
Oil and Car Fluid Checks
Car oil is really important for the right function of the car, as it lubricates the moving parts of the engine. The manual you receive with your car mentions the recommended periods of refilling car oil, as they differ depending on the car model. In order to run an oil check on your own, you will need a dipstick, which will actually show you how much oil is left in your car.
Brake Fluid
Brake fluid is as significant as car oil, as it plays an important role in the smooth function of the vehicle's braking system. How can you know that it needs refilling? In general, it is recommended to change brake fluid every two years, regardless of the mileage. Thus, before heading off on vacation, make sure the brake fluid is adequate, as the efficiency of the brakes will be otherwise dramatically reduced.
Hydraulic Steering Fluid
As in the case of the brake fluid, it is respectively recommended to change the hydraulic steering fluid every two years or after 100,000 km travelled. However, in this case, you can see that the fluid needs to be changed, if you feel that the steering wheel is very tight or it is difficult to make a turn on the right or the left. For your own safety, please devote a few minutes to observe possible changes in the steering wheel before heading off on vacation.
Windscreen Wipers Fluid
Changes in weather conditions as well as dust or sand will surely make your windscreen dirty and things difficult. Make sure that you have with you or have already filled your windscreen wipers with fluid. Please note that windscreen wiper blade rubbers should be clean, so that they do not damage the windscreen.
Battery and tire pressure
In order to avoid unpleasant surprises while on vacation by car, make sure that your car battery is charged and the tire pressure is proper. You can check these with the appropriate tools; use a multimeter for the battery and a tire pressure gauge for the tires. Of course, it is recommended that these checks are performed by experts in specialist garages.
Emergency travel and first aid kit
According to the above, a proper car pre-check is not enough for enjoying a safe and carefree vacation by car. You also need to have with a first aid kit with gauzes, isopropyl alcohol and some painkillers, as well as an emergency travel kit for the car; a warning triangle, a flashlight, a spare tire, jumper cables, a vehicle fire extinguisher, screwdrivers and wrenches, are the basic tools you always have to keep in the car's kit.
SafePlan Zero: driver safety program of Leaseplan
All above elements ensure car driving safety during your vacation and not only. In LeasePlan, we aim to totally eliminate serious bodily injuries by 2030. That is why, we have developed SafePlan Zero, to provide you with the appropriate content on the importance of safe driving. It is a program with clear goals and tools to keep drivers safe. Like every year, we are here to support you in each and every kilometer and during your summer vacation by car.
Published at June 28, 2022
Was this article helpful?