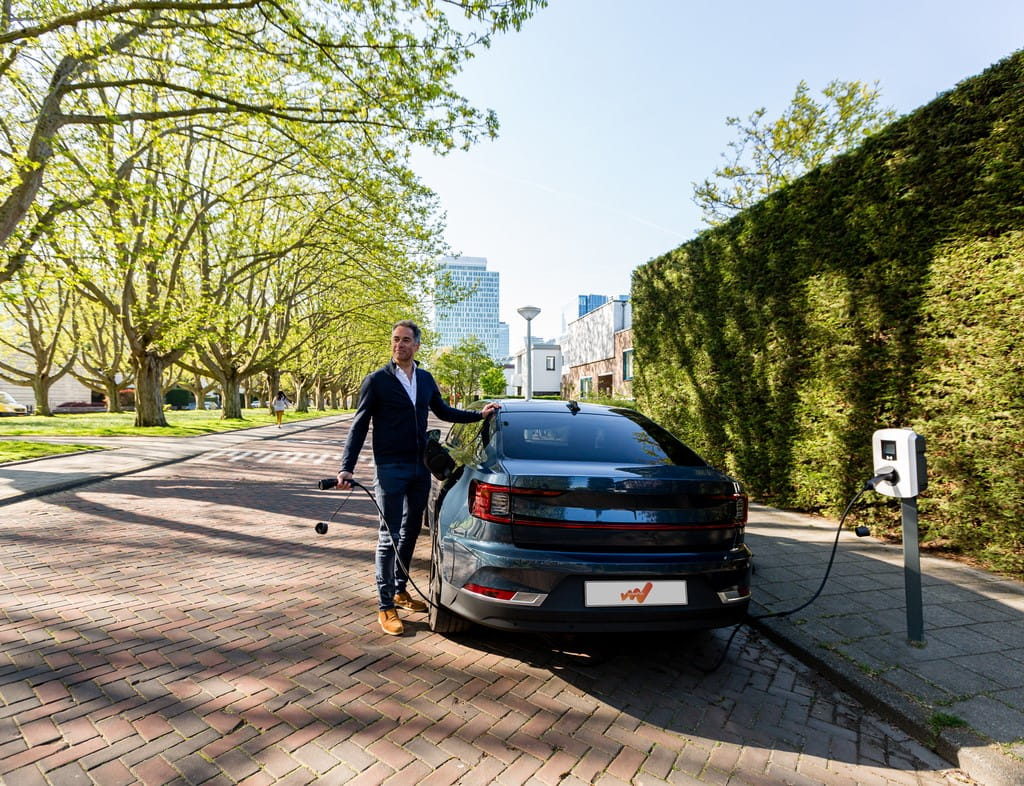 How does flexible car leasing work?
How flexible leasing can help your fleet adapt
Demands on a business can change overnight, and having a flexi lease can help mission-critical fleets keep pace with those ever-evolving needs. Here's how it works.
Fleet management has traditionally relied on stability, but it has never been harder to forward plan. Travel patterns changed almost overnight during Covid-19 lockdowns, and economic recovery has been hampered by spiralling energy costs and long lead times for new cars and vans. To make matters more complicated, it's happened during a period where sustainability is accelerating the transition to electric vehicles.
In an uncertain economic and regulatory climate, it's hardly surprising that businesses are demanding solutions that can adapt quickly to their changing needs. A recent LeasePlan UK survey found that 74% of fleet operators believe flexible leasing is the way forward, keeping drivers mobile without the longer-term commitments of contract hire.
What is flexible leasing?
Our long-term rental solution, LeasePlan Flexible, is designed to provide businesses with the vehicles they need when they need them most. This flexi lease is available for contracts between three months and two years.
Launched in 2021, our flexible leasing is already proving popular with customers, ranging from the UK's largest corporate fleets to SMEs, and has grown quickly during the last 12 months.
How does flexible leasing work?
Fully managed through a secure online portal, LeasePlan Flexible offers businesses an extensive choice of high quality, low mileage, low CO2 cars from our own stock, delivered anywhere in the UK within a few days.
For fleets, it offers the simplicity and predictability they're used to with contract hire – such as online management, maintenance, servicing, and accident management as part of a predictable monthly rental – but with the flexibility to extend the term or hand vehicles back early if their needs change.
Why should fleets consider flexible leasing?
Speed.
Whether you're taking on new starters and contractors or responding to seasonal variations in workload, a flexi lease enables you to scale up quickly and bypass the months-long waiting times that have become typical for a factory order.
Adaptability.
Unlike a traditional leasing product, there's no long-term commitment. Simply extend the contract if you need vehicles for longer, or hand them back if you don't – after three months, there's no extra charge.
Predictability.
Select specific cars, including a wide range of desirable plug-in hybrid and electric models with Benefit-in-Kind from 2%. We can supply matching cars for teams of drivers, and we won't change them mid-contract, which keeps costs manageable.
Sustainability.
Climate change is a key priority for fleets. A flexi lease enables you to test how plug-in hybrid and electric vehicles fit your needs and provides an interim low-CO2 solution while you wait for new models to reach the market.
Control.
All vehicles are serviced and managed by LeasePlan UK in our flexible leasing plan, with fixed monthly rentals, including servicing, maintenance, and accident management, alongside a suite of self-service ordering, invoicing, and reporting tools provided through the portal. So, you receive full control of your flexi lease car.
Helping you with what's next
LeasePlan is one of the world's largest leasing companies, and we've supported countless businesses with solutions to meet their evolving needs. Whether you've won a new contract or you have new employees, our expert consultancy team can help keep your organisation moving with short-term car leasing or long-term commitment options.
Published at 13 April 2023
Was this article helpful?