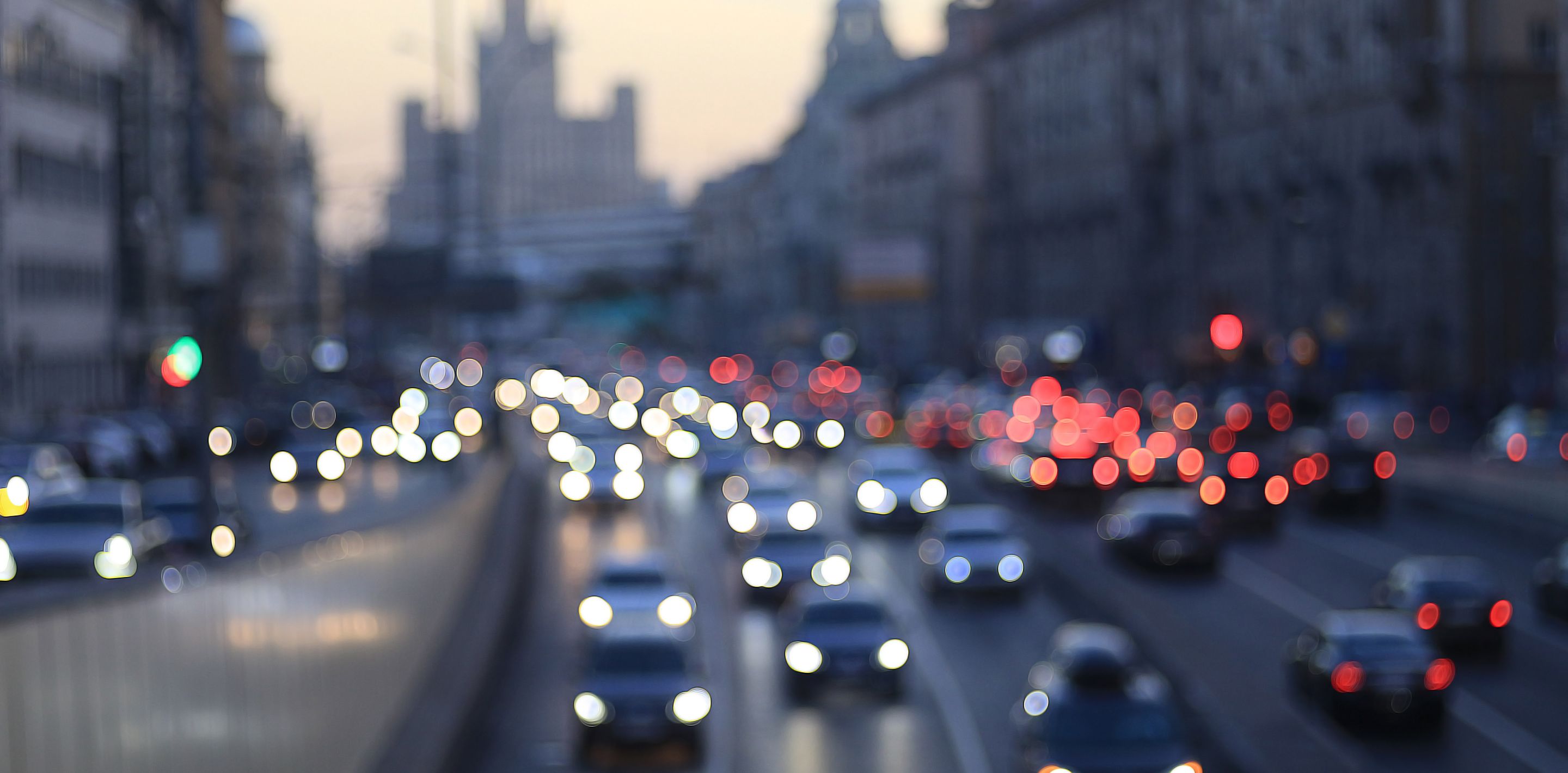 How Can Transport Cut Its Reliance On Fossil Fuels?
4 min to read
Fleet management
---
A cross-party group of MPs has advised radical changes to road transport in the UK, aimed at cutting carbon emissions and reducing demand for oil. What does this mean for drivers?
How can transport cut its reliance on fossil fuels?
The UK is experiencing its worst energy crisis in a generation. Volatile wholesale oil and gas prices, exacerbated by conflict in Ukraine and embargoes on Russian imports, have led to record fuel costs and energy bills and the highest inflation since the late 1970s.
In response, the House of Commons Environmental Audit Committee has suggested a package of measures designed to weaken the UK's dependence on fossil fuels and reduce its exposure to future price shocks, and they include some significant changes for road transport.
Why are MPs focusing on transport?
Transport accounts for 75% of the crude oil consumption and a 24% of all CO2 emissions in the UK, and the Committee said progress is being slowed by negative trends. Traffic (especially vans) is increasing, vehicles are getting heavier and public transport has become more expensive too.
However, it added, recent Government policy hasn't put enough focus on reducing fossil fuel consumption to meet the country's obligations under the 2008 Climate Change Act or the Paris Agreement.
How can the UK reduce its demand for oil?
Transport proposals are part of a wider document suggesting ways to reduce the UK's dependence on fossil fuels. The Committee proposes Government-led consultations discussing measures set out by the International Energy Agency (IEA) last year, designed to alleviate supply bottlenecks caused by the war in Ukraine, and put economies on track for 2050 net-zero CO2 targets.
The proposals include:
A faster transition to electric vehicles
The UK will phase out new non-hybrid cars and vans in 2030, and combustion engines five years later. However, despite 2021's Net Zero Carbon Strategy setting out plans to introduce mandatory electric vehicle sales targets from 2024, the Government hasn't announced any details yet. This doesn't give much time for manufacturers to respond.
In the meantime, fleets are ahead of the market. Helped by renewed company car tax incentives, the latest BVRLA Quarterly Leasing Report shows 35% of cars delivered to business contract hire customers were electric in Q2 2022. Last year's Autumn Statement confirmed that company car tax advantages for plug-in hybrid and electric vehicles will continue until 2028.
Lower motorway speed limits
Complementing the transition to electric vehicles, the IEA suggests reducing motorway speed limits by "at least" 10km/h (6mph) would reduce fuel consumption of the existing fleet. Analysis from the European Environment Agency suggests that, under realistic driving conditions, cars would use 2-3% less fuel at 110km/h (68mph) limit than at 120km/h (74mph).
Notably, the UK's 70mph motorway speed limit is already lower than the 130km/h (81mph) limit used across most of Western Europe. Reducing this to 64mph would add just eight minutes of journey time per 100 miles of driving, but that's assuming traffic is flowing freely. The average speed of passenger cars on UK motorways is roughly 62mph.
Lower speed limits could also improve safety. The RAC Foundation claims stopping distances increase by a third at 70mph compared to 60mph, and the UK also doesn't adjust limits based on the weather like many other European countries. Encouraging drivers to respond to adverse conditions could reduce collision rates, improve safety and avoid unnecessary traffic jams, all of which would save fuel.
Cutting work-related travel
According to the latest National Travel Survey, business and commuting trips accounted for a third of drivers' average annual mileage in 2021. The proposals suggest working from home three days a week where possible and avoiding business travel if there are alternatives, both of which would reduce vehicle usage and fuel consumption.
However, Covid-19 has changed the way people work. Between the last quarter of 2019 and the first quarter of 2022, the Office for National Statistics says home working more than doubled from 4.7m people to 9.9m and this has affected travel patterns too. Business mileage and the average number of journeys has fallen by two thirds since 2002 and new technology is making it easier to collaborate without driving.
Promoting public transport and active travel
Public transport has become expensive in the UK. Since 2012, the RAC Foundation says bus and coach fares have increased by 65.4% and rail fares are up by 35.3%, while the National Travel Survey shows usage of most public transport types was falling before the pandemic. Lockdowns, home working and social distancing have exacerbated that decline.
Cities around the UK have taken steps to curb pollution, and some have introduced clean air zones that disincentivise older vehicles – but not car usage in general. To encourage drivers to consider other options, the IEA's proposals suggest cutting public transport prices and offering incentives to walk or cycle, as well as restrictions large cities – such as car-free Sundays, and alternating access based on number plates. Convenient, affordable alternatives are an important foundation in each case.
Encouraging more efficient vehicle usage
Cars tend to have the fewest passengers when they're being used for commuting or business journeys. The proposals include promoting carpooling, using dedicated lanes and apps which make it easier to commute together, and a Department for Transport report released last year suggests the savings could be significant. It claims a 10% increase in car occupancy could cut CO2 emissions by 3m tonnes per year – equivalent to the total output of all UK buses.
Fleets can be proactive about this. The IEA suggests training employees to drive smoothly and carry out regular checks – and for businesses, it's as much a duty of care issue as it is a potential cost saving. With permission, carpool drivers can use their passengers' workplace chargepoints for free, without being taxed for doing so. It could be a useful incentive if their own employer doesn't offer this.
Published at 12 January 2023
Was this article helpful?