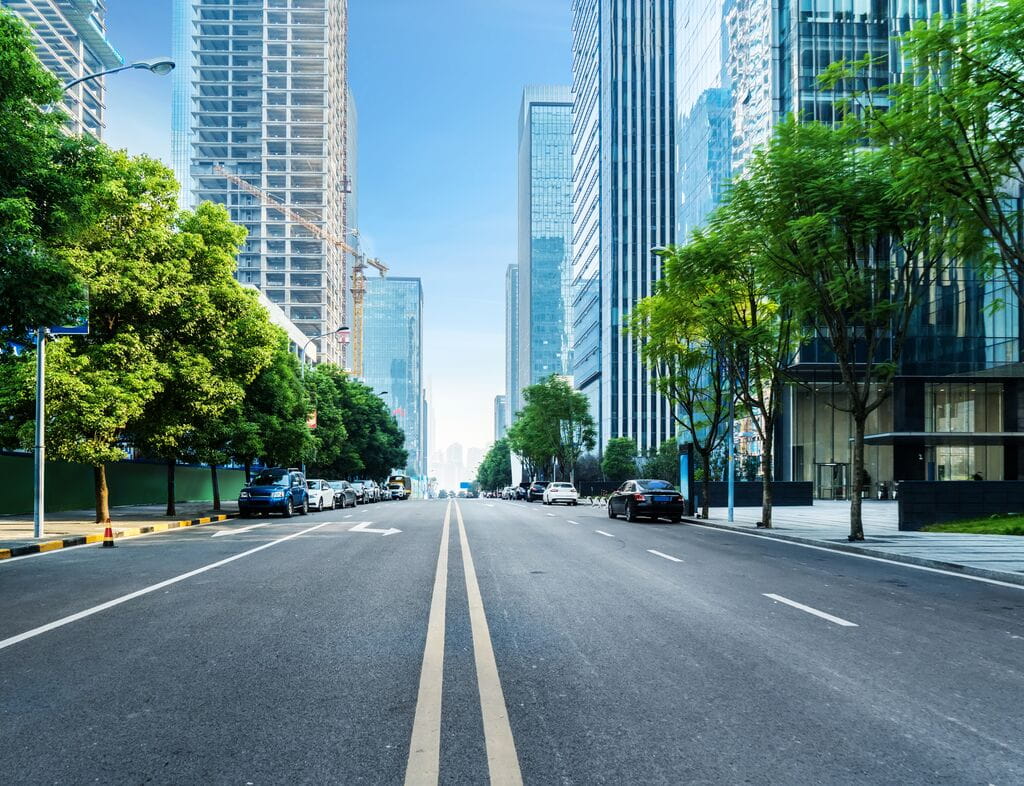 Clean Air Zones where are they and how will they affect you?
3 min to read
Fleet management
---
Environmental experts have raised concerns about the UK's air quality as traffic levels continue to rise. As local councils look ahead, many have reconsidered the importance of Clean Air Zones (CAZs) to prevent road congestion and air pollution from meeting pre-pandemic numbers.
Before the pandemic, various local authorities in the UK were ordered to take action to reduce air pollution from road traffic. Several then pledged to introduce Clean Air Zones (CAZs).
The pandemic altered some of these plans, in part because fewer of us were driving. But, in the years ahead and as traffic levels rise, we can still expect numerous CAZs to be introduced around the country. In fact, several have been launched already - in places like Bath and Birmingham.
Here's what you need to know.
What is a Clean Air Zone?
Simply put, a (CAZ) is an area where special measures are taken to improve air quality. CAZs are designed to discourage the use of older, less fuel-efficient vehicles in high-pollution areas to combat the increase in harmful emissions.
There are, broadly speaking, two types of CAZ:
Charging CAZ. This type of CAZ imposes a daily fee on any vehicles passing through it that do not meet minimum emission standards.

Non-charging CAZ. This type of CAZ does not impose fees on vehicles passing through it. Instead, it relies on other measures to improve air quality. Examples of such measures – as suggested by the Government's

Clean Air Zone Framework

– are improved public transport links, refined road layouts, and more cycle lanes.
It should be noted that charging CAZs can also contain non-charging elements.
Why are they being introduced?
In 2010, the UK committed to several limits on its air pollution, including its Nitrogen Oxide (NO2) emissions. In doing so, the UK also committed to publishing Air Quality Plans whenever the limits are breached.
The limits have been breached in every year since their introduction, as a result, the government has had to publish a series of Air Quality Plans to address these emissions and proposed methods to combat air pollution. The latest of these, published in 2017, delegated air pollution plans to the 29 most polluted local authorities, including the introduction of CAZs. The following year, another 33 regions were handed the same directive.
Many of these local authorities were told to reveal their clean air plans by the end of 2018. Once those plans have been approved, which generally happens after a process of consultation with local populations and with national politicians, they can then be funded and implemented. Many CAZs were planned to be introduced in 2020 and 2021 but the pandemic delayed this. It is expected that more CAZs will be introduced in the years ahead.
How will Clean Air Zones affect you?
CAZs will soon impact millions of drivers across the UK. Whether you drive a vehicle for work, live in a city, or are planning a family road trip, awareness of which cities plan to introduce CAZs and what the rules are will save you money and hassle.
Drivers will need to be aware of these rules, and whether their vehicle is liable to be charged, before entering a city - otherwise you could face a nasty surprise.
Which vehicles will be charged and how much?
It is up to each local authority to decide whether they use a charging CAZ or a non-charging CAZ, which vehicles will be charged, and how much. Some will charge less, others will charge more. Some will operate for 24 hours a day, others will be time limited. Heavy goods vehicles (HGVs) and buses are likely to be charged more, followed by taxis and light goods vehicles (LGVs).
Drivers of low or zero emission vehicles, such as EVs, will not be charged.
Are there any CAZs in operation already?
Ultra Low Emission Zone (ULEZ)
London has effectively been operating a CAZ for over a decade, even if it does not go by that name. The capital's Low Emission Zone (LEZ) has imposed a fee on older, dirtier vans and lorries since 2008.
In 2017, the city's Mayor, Sadiq Kahn, introduced a special 't-charge' for cars and other vehicles that did not meet minimum emission standards. On 8 April 2019, that charge was replaced by a full-blown Ultra-Low Emission Zone (ULEZ).
From 25 October 2021, the existing central London Ultra Low Emission Zone (ULEZ) was expanded to create a single larger zone up to, but not including, the North Circular Road (A406) and South Circular Road (A205).
Bath, Birmingham and Portsmouth
In 2021, three more English cities launched CAZs: Bath on 15 March, Birmingham on 1 June, and Portsmouth on 29 November.
Published at 24 December 2021
Was this article helpful?
---