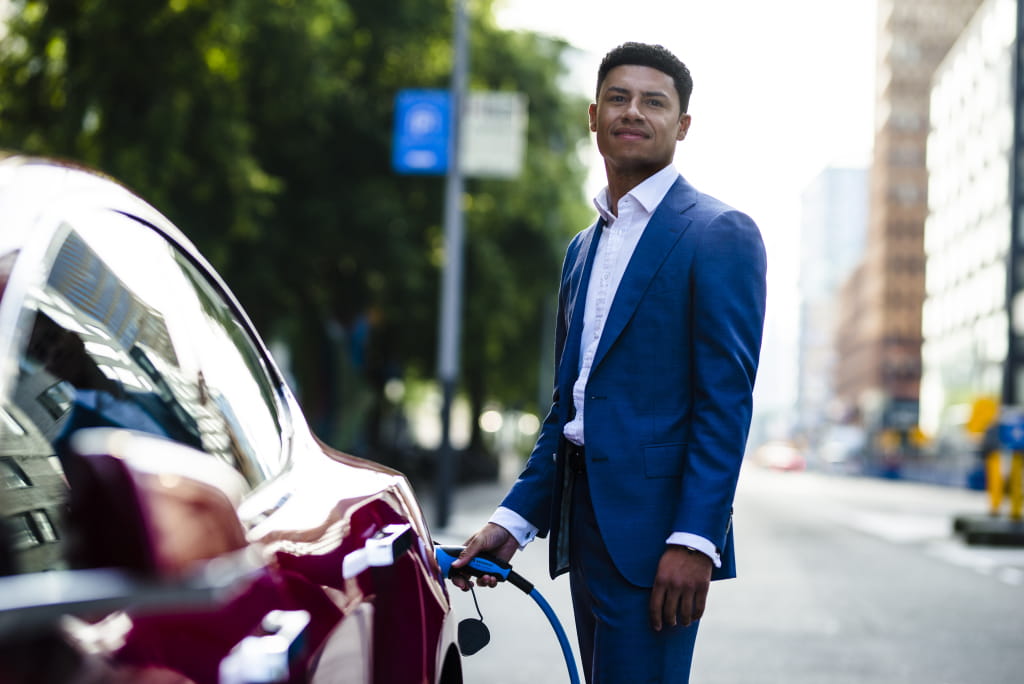 Start Electric: Are you ready to get started?
2 min to read
Electric vehicles
---
With the rise of Clean Air Zones and the introduction of London's Ultra Low Emission Zone (ULEZ), the UK is making good progress on its journey towards carbon-free transport. But how do fleets make sure they're future-proof?
To get some ideas from the experts, reserve your place today at our Start Electric event on Wednesday, 22 May.
Registration is open from 10:00, with the event starting promptly at 10:30. The event will run until 13:00, finishing with lunch, an opportunity to network and the chance to take part in a Tesla Ride and Drive Experience.
Dr James Bellini, a leading futurologist, will chair the event and provide his insights on why EV technology is set to change more than just the types of vehicles on our roads.
Tesla will share their insights into developments that could create the true car of the future, such as battery technology, construction materials and 3D printing.
Frost & Sullivan will discuss planning in the short term for the long term; setting out the direction of travel and providing a road-map for starting electric.
EV Car Shop – a group of owners and enthusiasts – will discuss EV use and suitability. Their aim is to encourage more people to discover the benefits and pleasure of EV ownership.
Matthew Walters, Head of Consultancy Services, will look at the whole life costs of electric vehicles (everything from the initial price to maintenance and fuel) and how they compare with the costs of traditional cars.
Still not sure about the benefits of electric?
Here are seven extra reasons to Start Electric ? and make sure you join us at our event to learn more:
Sustainability – road transport is currently a significant contributor to CO2 emissions.
Business continuity – you can be ready for WLTP, emissions zones and, potentially, any new rules the Government bring in.
Range – battery technology is getting better and better, so cars can do much longer journeys between charges.
Availability – some companies have struggled to find EVs that meet their needs, but that could soon change, as every manufacturer now has plans for an alternative-fuelled vehicle.
Costs – whole life cost analysis shows that electric vehicles are almost cost comparative with traditional fuels.
Driver satisfaction – research suggests that drivers who switch to EV are happier and more relaxed – and why once switched, drivers wouldn't go back.
Taxation and grants – if you can cut your CO2, you reduce benefit-in-kind tax. There are also Government grants in place to encourage early adoption
Published at 25 April 2019
Was this article helpful?