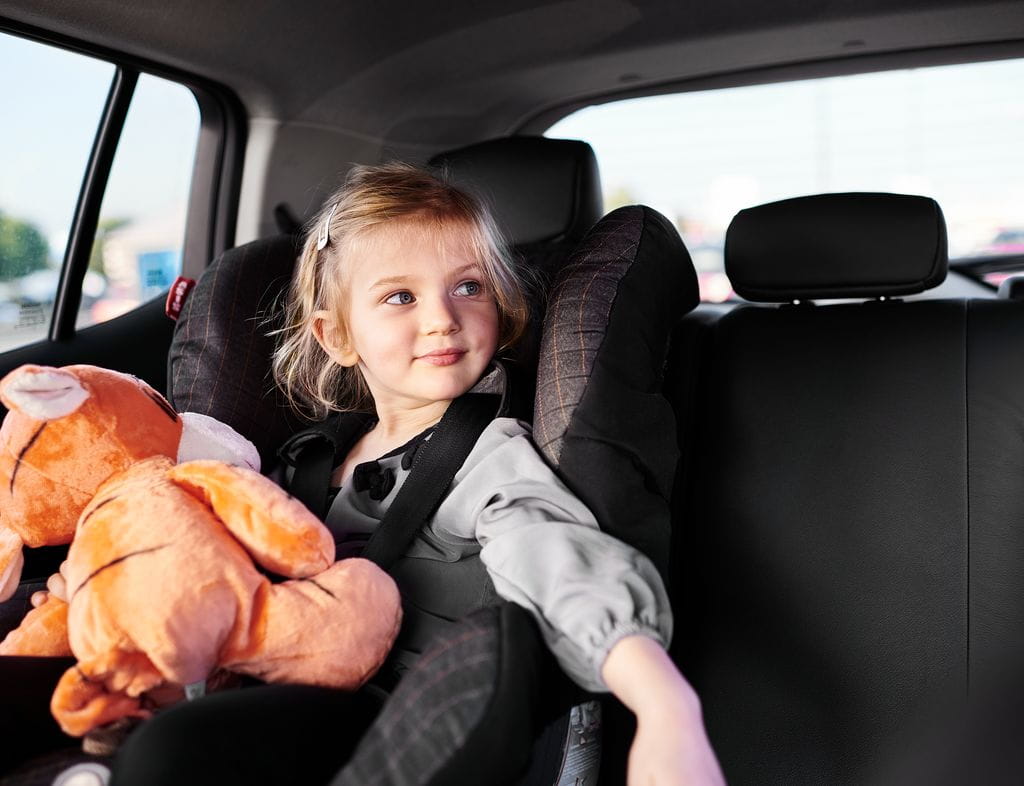 Getting Sebastian's Action Trust back on the road
2 min to read
Case study
---
May 2019: LeasePlan UK, one of the world's leading vehicle management groups, has provided the children's charity, Sebastian's Action Trust, with a much needed vehicle to shuttle seriously ill children and their families to hospital appointments and their respite holiday facility.
After hearing that the trust had been struggling to keep up with demand following the loss of one of its vehicles, LeasePlan UK bestowed a 7-seater Ford S Max to the charity, to help ease the pressure on the staff and volunteers.
The vehicle has been provided through LeasePlan's high-quality used car platform, CarNext. CarNext provides drivers with ex-lease cars which have been maintained throughout their lease by LeasePlan. Every used car undergoes a thorough mechanical and cosmetic inspection, and all come with at least six months MOT and a twelve-month warranty in addition to any remaining manufacturer warranty.
Based in the Hampshire village of North Waltham, Sebastian's Action Trust runs a respite centre, which provides precious time to terminally ill children and their families. The trust has supported more than 500 families from across the south of England. As well as respite holidays, the charity has developed outreach and specialist services which help families in their home, in hospital or in the local community, trying to make life easier while looking after a seriously ill child.
Alfonso Martinez, Managing Director at LeasePlan UK :
We are truly honoured to have been able to help such a fantastic charity get back on the road with a much deserved and vital lifeline. Sebastian's Action Trust provides exceptional support to families who are facing the hardest of times across the south of the UK. This contribution is a small acknowledgement of the important work the charity and its volunteers tirelessly carry out.
Peter Boon, Chief Operations Officer at Sebastian's Action Trust :
This is a fantastic donation from LeasePlan and we are absolutely thrilled. This new vehicle will be used to take seriously ill children and their families to hospital and other medical appointments, to events organised by the Trust at The Woodlands in Crowthorne and The Bluebells in Basingstoke. The car will also transport families to our holiday home in the Hampshire countryside for much needed breaks. This vehicle is going to be used by hundreds of families for years to come.
Media Enquiries:
BOTTLE PR Tel – 01865 770381 Email – leaseplan@wearebottle.com
About Sebastian's Action Trust
Sebastian's Action Trust was established following the death of nine-year-old Sebastian Gates.
At the age of just 7, Sebastian, who lived in Ascot with his family, was diagnosed with a Wilms' tumour - a rare form of childhood cancer. Despite two years of operations and treatment, Sebastian sadly passed away on Christmas Eve 2003.
In the month before he died, Sebastian launched a fundraising drive to establish a holiday home that would provide somewhere exclusively for families to spend precious time together, and away from the rigours of treatment and hospital life.
Sebastian's Action Trust now supports more than 500 families of seriously-ill children from Berkshire, Surrey, Hampshire, Oxfordshire and Buckinghamshire.
Our holistic model of care provides support for the whole family, individually and as a collective unit. Sebastian's Action Trust has been here for the past 15 years to ensure that every one of the children, young people and families we support gets the best possible care. We are proud to walk alongside our families through the good days, the bad and everything in between. For as long as each family wishes, we remain a constant in a world that presents endless challenges and uncertainties.
Was this article helpful?