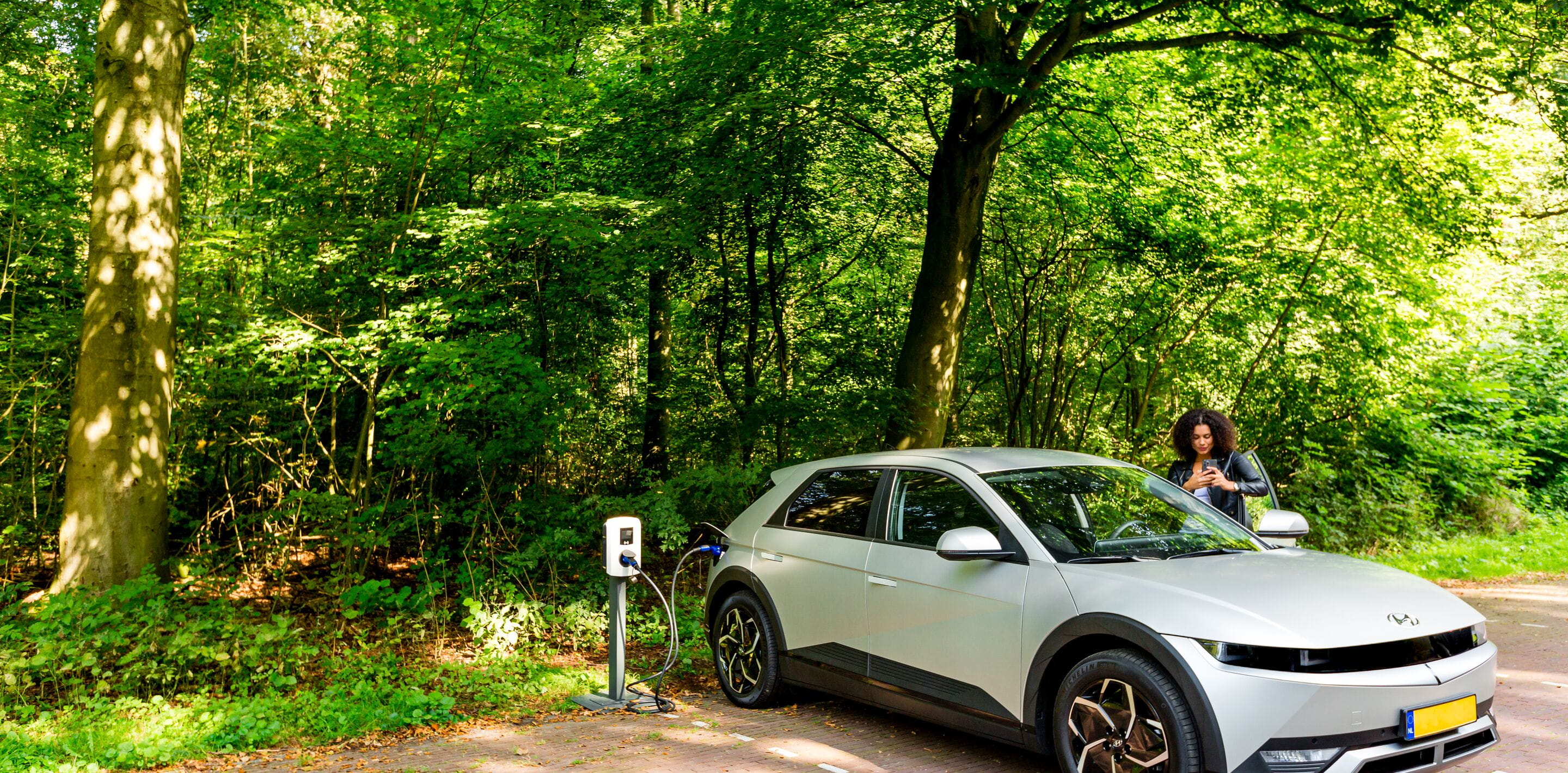 Are rising energy prices hindering the switch to electric driving?
Sustainable driving
---
As countries aim for net-zero carbon emissions by 2050, 60 % of new car sales worldwide will need to be electric before 2030. But with gas prices and energy rates skyrocketing, will a fully electric car still be such a good deal? Fuel and electricity costs are an important component of lease costs. With fuel prices on the rise, it now makes even more financial sense to drive a fully electric car. We're taking a closer look.
Fuel prices rose faster than electricity prices in 2021.
The price for a litre of petrol has increased by 25% since January 2021, while electricity costs have risen at a slower rate. Energy prices are frequently linked to energy contracts, so new, higher rates can only be charged when the energy contract is renewed. This still applies to a small proportion of households.
Are rising electricity costs making electric cars more expensive?
On average, driving an electric car will only become more expensive than a petrol car if electricity costs double and fuel prices stop rising. This is clear from the research we conducted last September and is based on driving 30,000 km per year for a period of 60 months.
Charging at work and public charging will remain cheaper for the time being.
Energy contracts for public charging and charging at work are often linked to long-term contracts. As a result, these charging costs do not rise as quickly. This is also reflected in the trend over the past year, where public charging has gone from an average of €0.35 in 2020 to €0.37 (source: Shell Recharge app). If your energy contract as the lease driver has become considerably more expensive, then it may make sense to use public charging points or charge your car at work, for example.
Rising electricity prices and charging at home
If you have recently had to extend or renew your energy contract, chances are you have been paying more for a kWh of electricity. This means that the energy costs for charging your car will also increase. Make sure you include the expected amount of electricity you use for your car in the advance payment with your energy supplier. You can easily adjust the new price that you will pay per kWh in your "my" environment of your charging facility. This ensures that you get the correct amount back every month for charging your car and avoids surprises on your annual statement.
What is the temporary effect on lease costs?
The increase in electricity costs is not sustainable. The government has already announced a support package to reduce the burden on households and efforts are also being made to stabilise the energy market, so that prices fall again. Our expectation is that higher electricity costs will be temporary.
A lease car is usually used for a period of 4 to 5 years. If the electricity costs of a fully electric car become more expensive than a fuel model, then this will be offset when electricity prices fall again.
Lease drivers retain the benefit of driving an electric car.
Employers bear the higher costs for electricity and the tax liability is not affected by the change in the electricity costs. As energy prices for private charging stations are usually reimbursed for lease drivers, driving an electric car remains a relaxed affair.
Was this article helpful?