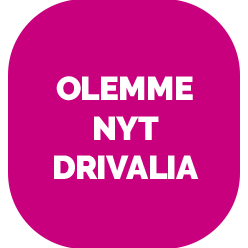 Renault Clio
Tce 90 Equilibre
Saatavilla myös koeajoon!
Renaul Clio - vastustamaton ja viettelevä
Kaunis ja turvallinen kaupunkiauto. Vuonna 1990 julkaistun mallin viides sukupolvi tarjoaa entistä älykkäämpiä toimintoja ja hiotumpia yksityiskohtia.
Tämän auton toimitusaika saattaa olla pitkä nykyinen markkinatilanne huomioiden. Mikäli auto kiinnostaa, niin kysythän meiltä lisätietoa? Yhteystiedot löydät sivun alareunasta.
Testasimme tätä mallia: katso alhaalta testivideo!
Mikä ihmeen EV? Mitä tarkoittaa SUV? Jos autoilun termistö ei ole sinulle tuttua, lue täältä: Autoilun termistö tutuksi! | LeasePlan Suomi
Handsfree -pysäköinninavustin

Vakionopeudensäädin ja nopeudenrajoitin

Moottoritie- ja ruuhka-avustin

Kuvan auto erikoisvarustein
What's included in the price?
Maintenance & tyres
Maintenance, technical repairs, tyres according to normal wear and tear. All costs are covered, no surprises.
Other services included in the contract
Purchase and finance of the vehicle for term of contract. Technical inspections required by law. Chosen mileage for term of contract. Sale of vehicle at end of contract.
Roadside assistance
Breakdown or other technical problems on the road? Not to worry. We organize the repair operations, the repairs and guarantee the continuation of your journey. We will get you back on the road, across Europe.
Standard insurance (optional)
Our standard insurance coverage is extensive. It includes civil liability, risk retention (own damage), legal assistance and driver's insurance.
Frequently asked questions
How does the application process work? You order your car online, nice and easy, and we will contact you within one working day. When we will also make an appointment for delivery of your car.What should I check before choosing my mileage? When applying for your car, you will need to indicate how many miles you intend to make and the duration of your lease period. At the end of each year, we will determine your exact mileage. If you have driven more than initially agreed in your contract, you will need to pay the difference. If you need any help with this, please let us advise you. Tip: record your mileage on a regular basis on My LeasePlan (insert link). This way we can check your mileage intermittently and advise you accordingly, preventing you will need to pay extra at the end of your contract. What am I allowed to do with the car? There are few rules. You may only drive the car if you have a valid driving licence. You need to look after your car. And follow the rules of the road. To read all our rules and regulations, please check the terms and conditions in your contract.How about the maintenance of the car? This is included within your fixed monthly fee. However, we do expect you to look after your car and have it checked on a regular basis, at a dealer or LeasePlan authorised Sevice Centre. To arrange a car service, you can book this via the Date Planner in MyLeasePlan or via LeasePLan Driver Services.I want to do a test drive, is that possible? Of course. Please contact us via telephone or mail. All our contact information is available on our contact page. We'll take the time to go over the options with you.
Want to know more? We're here to help
Call our sales office
Tel. 020 7420 910
Mon-Fri 8 am - 4 pm
Please fill in your details and we will be in contact you shortly.