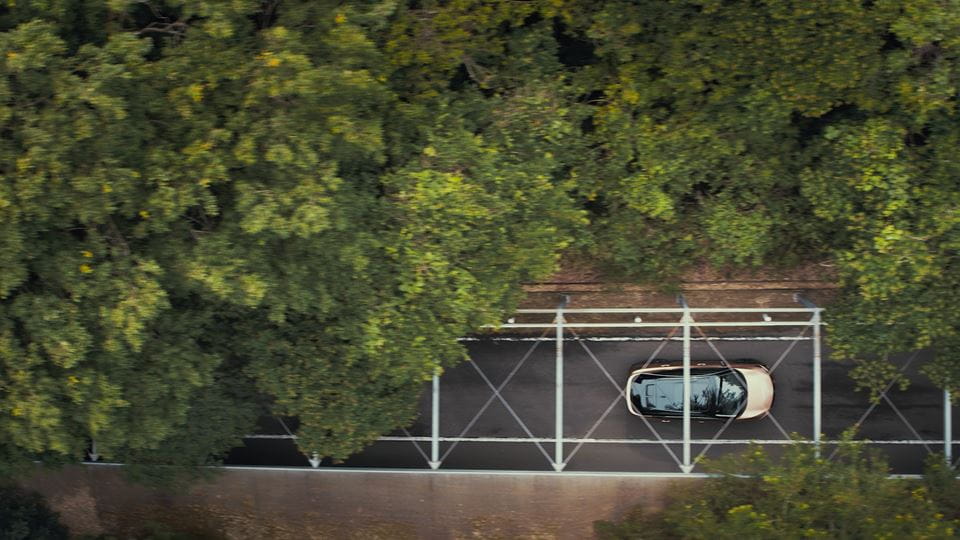 A bold, beautiful trendsetter
Nissan charges back up the electric charts with the futuristic Ariya, almost an entire decade since the game-changing Leaf first caught our attention. The electric SUV's bold styling grabs attention, yet the brand-new CMF-EV modular platform delivers a smooth-as-silk ride – all with a driving range of up to 500km and enough room inside this crossover coupé for a family party thanks to a flat floor and a spacious cabin built on a 2775m wheelbase. As the most eagerly awaited electric SUV from Nissan, the Ariya comes to LeasePlan platforms in late 2021.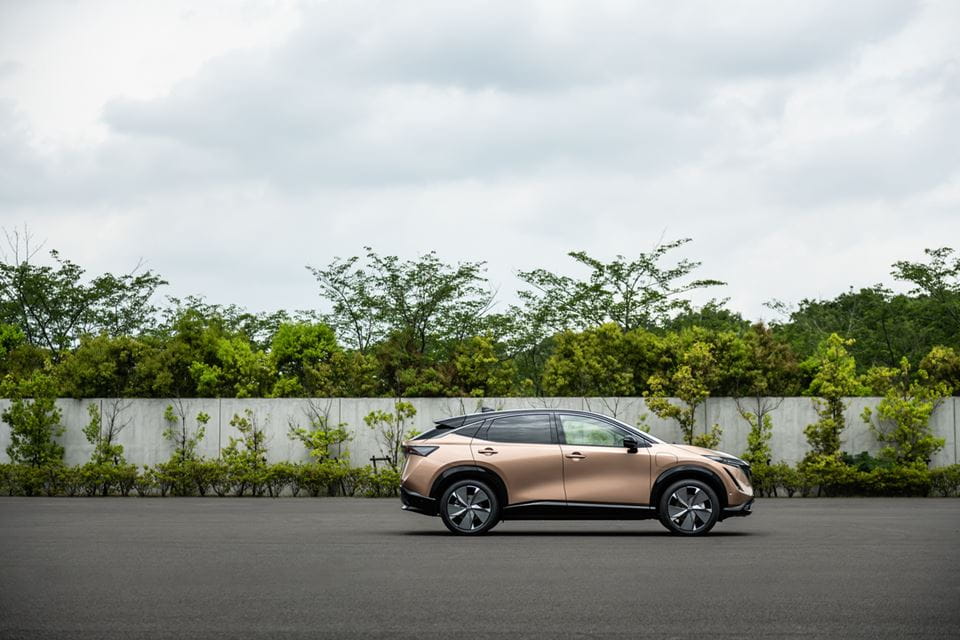 Sustainable but sleek
With the Ariya, Nissan shows that electric SUVs can be sustainable but sexy, tech-forward but easy to drive. The Ariya's reimagined front grille is kitted out with cameras and radars, and the sleek LED headlights simply disappear in daytime. Inside, the EV's cockpit is a hub of artificial intelligence built around the driver with hands-on, Japanese personal assistance technology. Its dashboard transitions into the doors, with haptic switches that vibrate on touch. As the first Nissan on the CMF-EV platform, the Ariya is calibrated for predictable corners, stable handling and smooth braking. Impressive green credentials build on zero emissions with integrated power delivery, charging capabilities and extended range.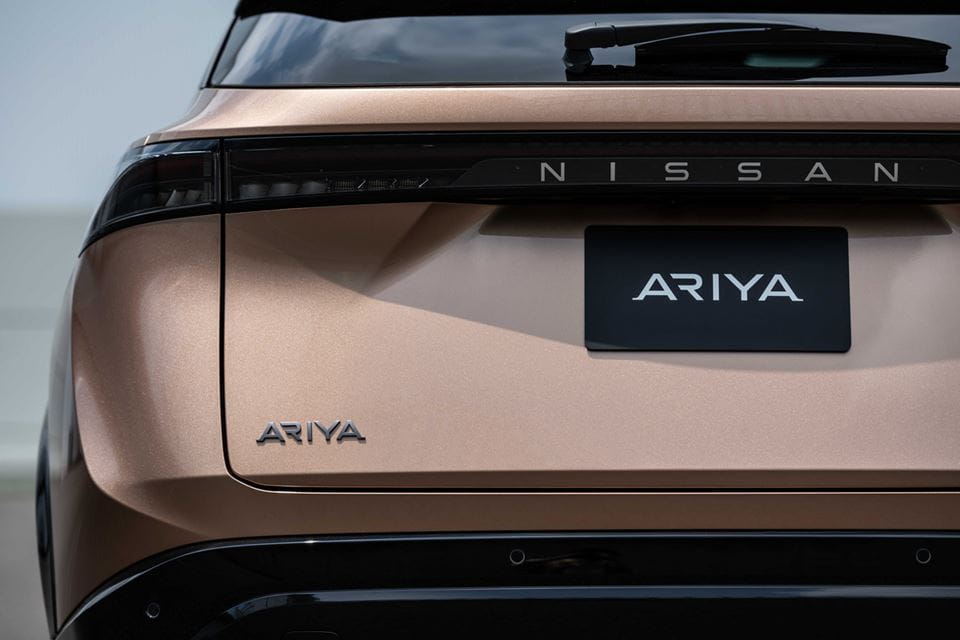 One EV, five custom options
With its latest force of wonder, Nissan ensures there's an Ariya for every lifestyle. Five core models of the EV will be available. Urban commuters and small families will find the two-wheel Ariya 63kWh and 87kWh versions meet their needs, with a top speed of 160km. The other three are all-wheel-drive models that use Nissan's impressive new e-4ORCE technology. Twin motors generate a top speed of 200km on these variants, supplying balanced power to all four wheels and encouraging exploration, road trips and family holidays. All-new inside and out, the Ariya will hold its own for years to come.
Nissan Ariya specifications
| | 2WD | AWD |
| --- | --- | --- |
| Top speed | 160 km/h | 200 km/h |
| Torque | 300 Nm | 560-600 Nm |
| Acceleration (0-100 km) | 7.5-7.6 sec. | 5.1-5.9 sec. |
| Estimated max range | 63 kWh - 360 km / 87 kWh - 500 km | 63 kWh - 340 km / 87 kWh - 460 km |