Mercedes-Benz EQS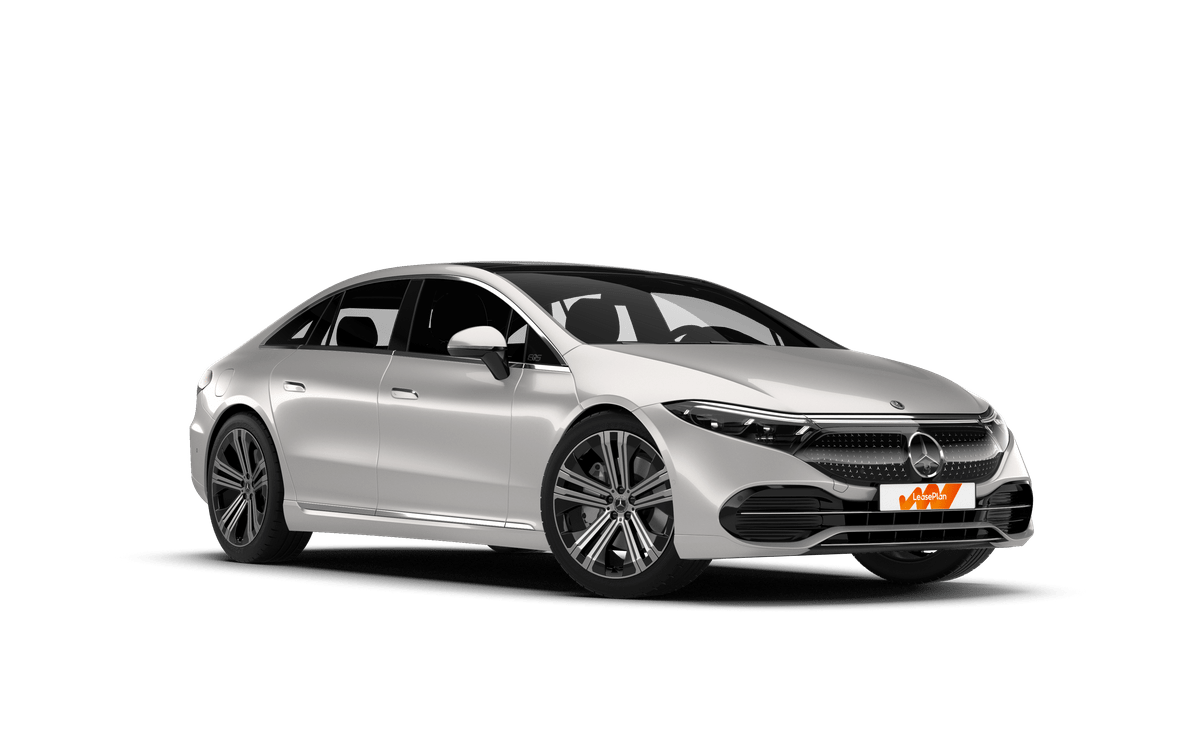 The next phase of luxury motoring
Electric at its most luxurious

Intuitive, elegant, digital

Upcycled luxury interior
Navigating ahead of the current
Sustainability and aesthetics go hand in hand with the Vision EQS. The starting point for a new type of electric vehicle based on a dedicated technological architecture, the new Mercedes EQS is a luxurious all-electric alternative to the likes of the Porsche Taycan, Audi e-tron GT, and Tesla Model S. Within the next 20 years — a mere three product cycles—Mercedes-Benz intends to have a carbon-neutral vehicle lineup and the Vision EQS leads the way. Seamless, digital and intuitive, the Vision EQS is the electric future in its most luxurious form. The EQS will be availabla at LeasePlan late 2021.
A bold, rethinking of the automobile
The Vision EQS draws on the heritage of the fabled S-Class yet promises even more innovation. Envisioned as a "third space" between home and the workplace, every surface of the interior can display digital content to better attune to the moods and needs of its passengers. Set sail on a sea of intuitive tech in a plentiful cabin inspired by luxurious yachts. Everything you need is right at your fingertips, without excessive scrolling thanks to the MBUX 'Hyperscreen.' The EQS premiers this system—a vast single-glass panel that spans the dashboard and combines the digital instrument cluster, central media screen, and climate controls.
Unexpected beauty and performance
With its stunning contours and stretched, "one bow" proportion, the Vision EQS streamlines automotive design into an ideal of elegance, matched by performance. Two electric motors, one at each axle, are balanced by a battery integrated in the vehicle floor. The Vision EQS glides from destination to destination, with a range of 700 km. Charging the battery to 80% takes only 20 minutes using high-power DC Fast Charging. The sedan is set to achieve 469 horsepower, 560 lb-ft of torque, and 0–100 kph in less than 4.5 seconds.
Battery
Engine

Dual electric motor

Estimated range

700 km (WLTP)

High-power DC Fast Charging

100 kWh battery recharges to 80% in 20 minutes
Performance
Acceleration 0–100 kph

In under 4.5 seconds
*Copyright: © Mercedes-Benz AG
Model: Mercedes-EQ, EQS 580 4MATIC, Exterior, colour: high-tech silver/obsidian black, AMG-Line, Edition 1*
Top FAQs electric driving
What is a full electric vehicle? An electric vehicle, also called an EV, uses one or more electric motors or traction motors for propulsion. The energy used for driving an EV is stored in the battery and the battery is charged at a charge station (at home, at the office or in public).What do I need to charge my electric vehicle? To charge your electric vehicle, you will require a recharging station, a charging cable, and a charging card.How many kilometres can I drive on a fully charged battery? A fully charged battery with a capacity of 40 kW will enable you to drive 200 to 250 kilometers. If you drive sensibly, you will achieve even more. Speed has the most effect on the amount of power drawn down from your battery, so you are advised to keep to the permitted speed limits. There are also other factors that may have an effect on your driving range: - High or low temperatures (resulting in continuous operation of the air conditioning/heating) - A (too) sporty driving style - Driving with a strong headwind - A fully loaded car - Driving uphill for a long period of time Does an electric vehicle require different maintenance than a vehicle with petrol or diesel? An electric vehicle requires less maintenance. This is due to the engine's reduced number of moving parts compared to a conventional combustion motor, which therefore leads to reduced wear. Moreover, oil changes are a thing of the past and the vehicle does not have an exhaust or gears. In addition, the brakes are less susceptible to wear thanks to the regenerative braking capacity.How safe are electric vehicles? Electric vehicles are approved for all safety factors, just like conventional vehicles. In the event of a collision, there is a possibility that some parts may receive an active charge or that short-circuiting causes an electrical fire, though the safety precautions and construction have limited this risk to an absolute minimum.How long will it take to charge my vehicle? That depends on a number of factors: the type of vehicle, the power left in the battery, how fast your vehicle charges, and which type of recharging station you will be using. When charging your vehicle with a standard power socket, approximately 10 hours is required. This is approximately 2 to 4 hours when using a public recharging terminal. When using a fast-charger (primarily located along highways), your battery will reach 80% charge in 30 minutes. Do keep in mind that using fast-chargers is more expensive than standard recharging stations.What does it cost to charge an electric vehicle? This depends on where you will be charging your vehicle. Home recharging stations are the most economical in most situations. The average electric vehicle uses 15 to 20 kWh per 100 km. If your home electricity rate is €0.25 and you drive an average of 15,000 km per year, your charging costs will range between €563 and €750 per year. When charging away from home, your rate is determined by the recharging terminal provider. A starting fee and incentive rate are often charged in addition to the kWh charge. Via www.plugsurfing.com, you'll find an overview of available recharging terminals in Belgium and Europe including the price per kWh. 
Contact us!
Do you need more information? Contact us!
Please fill out your information and we will contact you to discuss your specific questions.