Peek at the EV Future via the Past
Take your imagination on a wild ride in a retro Pony Coupe concept that's been reborn as the Ioniq 5. Inspired by Hyundai's concept car from 45 years ago, the Ioniq 5 is a stylish "Back to the Future" hatchback that provides a peek at the EVs of tomorrow via the past. Retaining many elements of the Hyundai 45 concept vehicle, this eye-catching crossover has been entirely modernized with contemporary materials and cutting-edge infotainment technology. The 5 not only previews future design direction and EV tech for the company, but also debuts the E-GMP platform that will underpin Hyundai Motor Group's next-generation of EV lineups.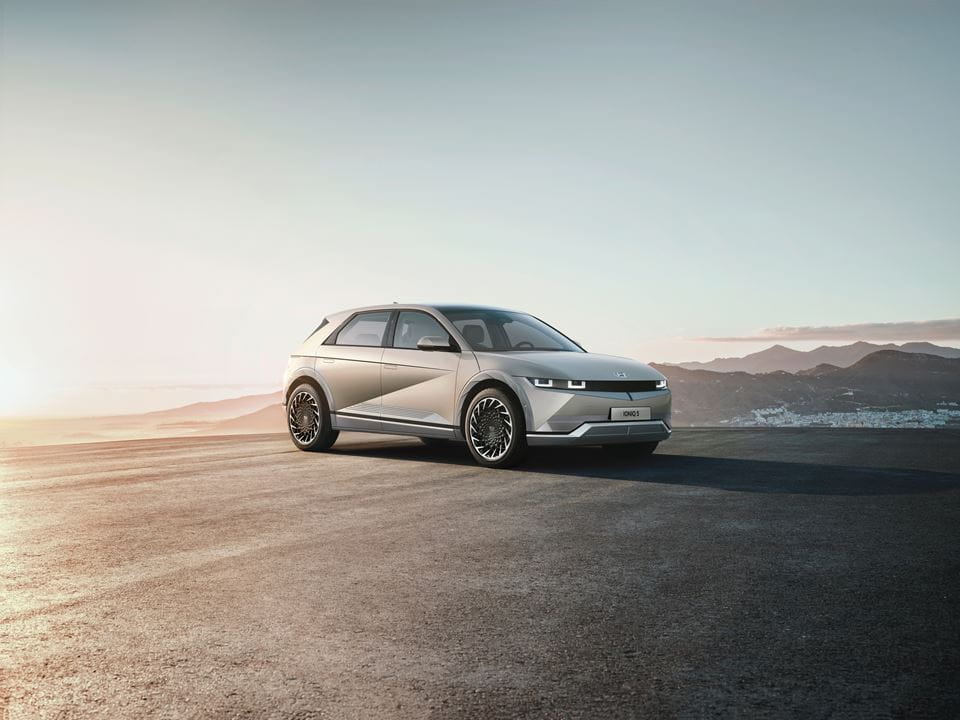 Innovative, eye-catching design
The Ioniq 5 features a distinctive, simple, innovative design with angular lines and some cool '80s Euro hatchback cues. A clamshell hood spans the entire width of the car for a clean and high-tech overall look. The front end is adorned with arrays of pixel-inspired lights suggestive of the digital technology within, and its four pixelated headlights produce some flashy animations when you lock and unlock the doors. Aero-optimized wheels further echo the futurist theme while the minimalist, high-tech cabin is every sci-fi nerd's dream.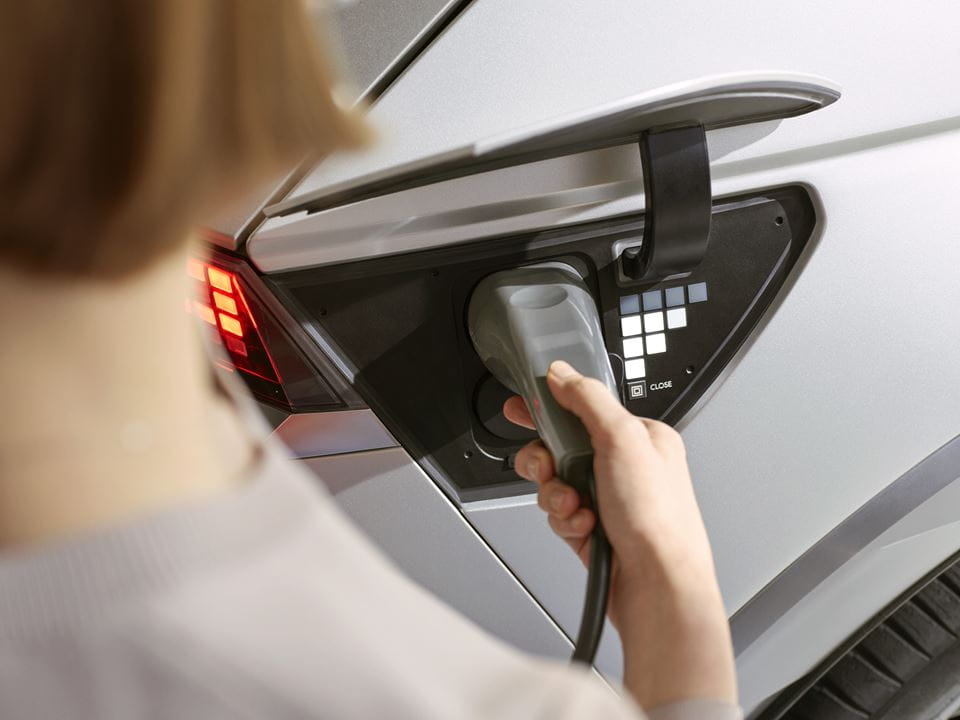 Ready, charge, go!
The Ioniq 5 EV inaugurates Hyundai's all-new global electric car platform, which features a modular concept, EV-optimised performance, and user-friendly functions that make it safer, faster, and more efficient. With 313 horsepower, it zips from a standstill to 100 kph in 5.2 seconds and can cover up to 450 km range. The 800-volt system can recharge the battery from 20 to 80 percent in 15 minutes and a smart solar panel roof keeps the battery topped up. Ready drive into the future? The Ioniq 5 will be available later this year (2021) at LeasePlan.
Hyundai Ioniq 5 specifications
Battery

WLTP range 460 km

Horsepower 313

Fast charge - from 20 to 80 percent in 15 minutes

Performance

Top Speed 180 km/h

Drive - AWD

Acceleration 0 - 100 km/h 5.2 sec

Source: https://www.caranddriver.com/news/a35050007/2022-hyundai-ioniq-5-specs-leaked
Do you need more information? Contact us!
Please fill out your information and we will contact you to discuss your specific questions.