Aiming for the Tesla Model S
The streamlined and elegant Han, BYD's top-of-the-range electric saloon, has the Tesla Model S firmly in its sights. At just under five metres in length, the Han boasts an impressive performance, a spacious interior and a wealth of technology. The power generated by the Han's two electric motors, which together supply no less than 517 hp and 680 Nm to its four wheels, is immediate evidence that the Han is no ordinary electric vehicle. The battery has a capacity of 85.4 kWh, with an official range of 521 km.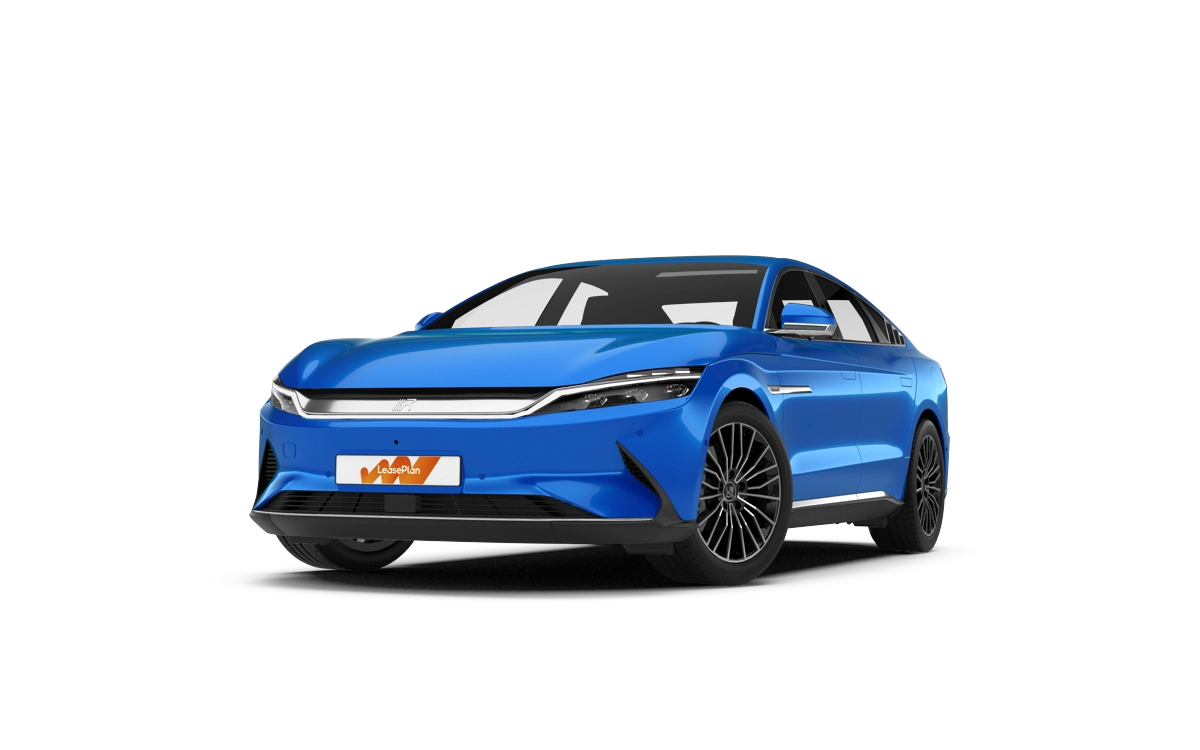 Sleek
Aerodynamic resistance is the bane of a vehicle's range, which is why BYD made sure the Han has a sleek, streamlined look. This design, coupled with a drag coefficient of just 0.23, means this luxury saloon can travel 521 km on a full charge, which equates to consumption of 16.4 kWh per 100 km as standard.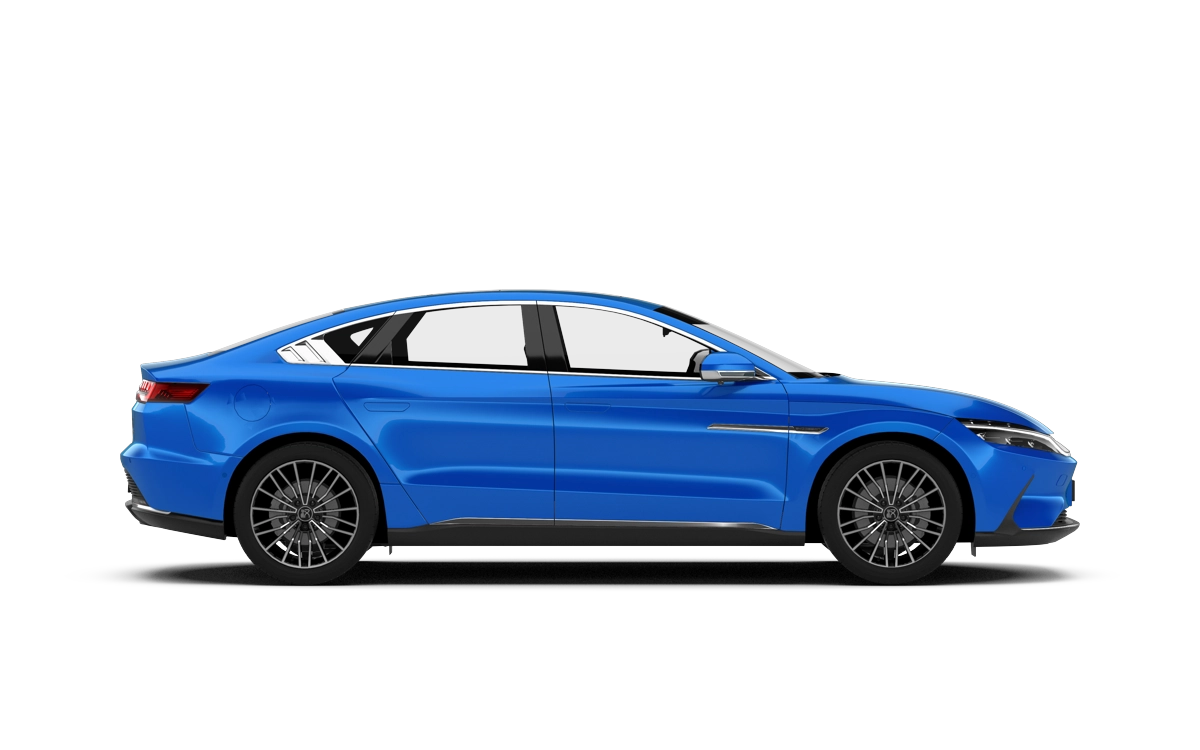 Plenty of space
With a wheelbase of 2.92 metres, the 4.99-metre-long, 1.5-metre-high Han boasts plenty of space, with lots of headroom and an ocean of legroom in the back. The 410-litre boot is slightly smaller than average, with a rather narrow opening.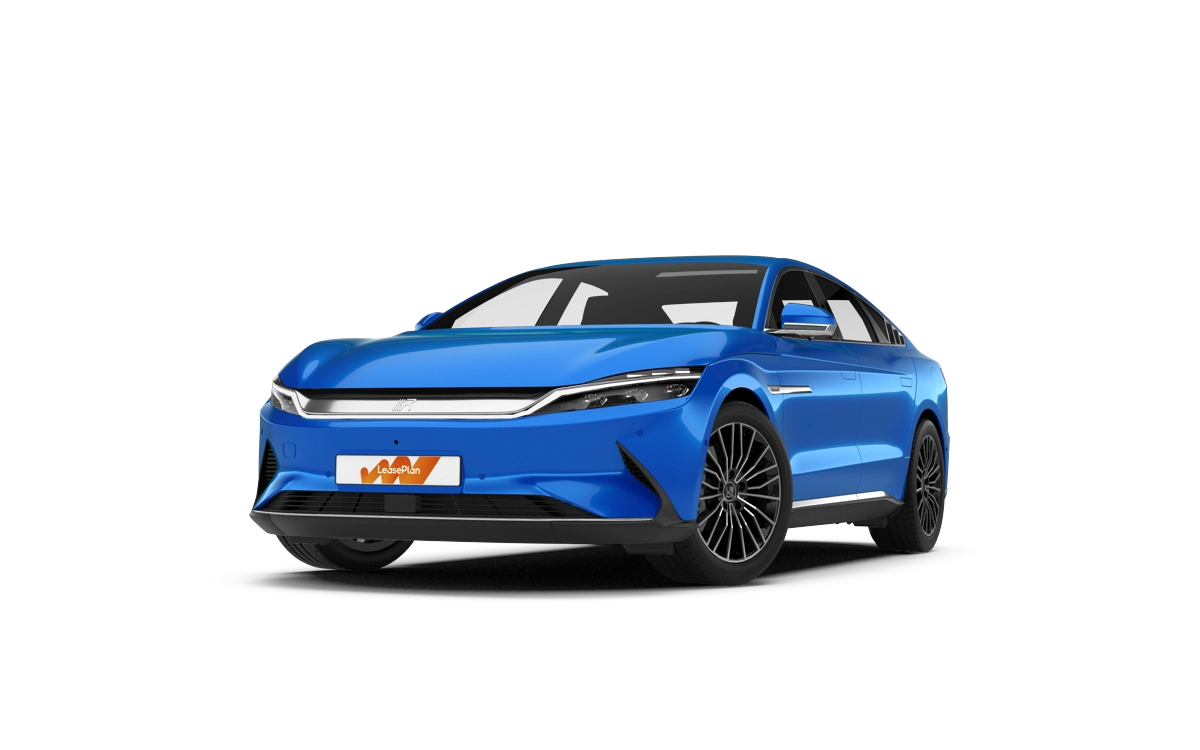 Lithium iron phosphate
Like other BYD models, the Han draws its power from a Blade battery. Developed in house by BYD, the LFP (lithium iron phosphate) battery is safer and more compact than conventional lithium-ion batteries and is built directly into the chassis, giving the structure extra rigidity and freeing up even more space in the interior. While the battery capacity comes in above average at 85.40 kWh, the maximum high-speed charging capacity is below average for the segment, at 110 kW.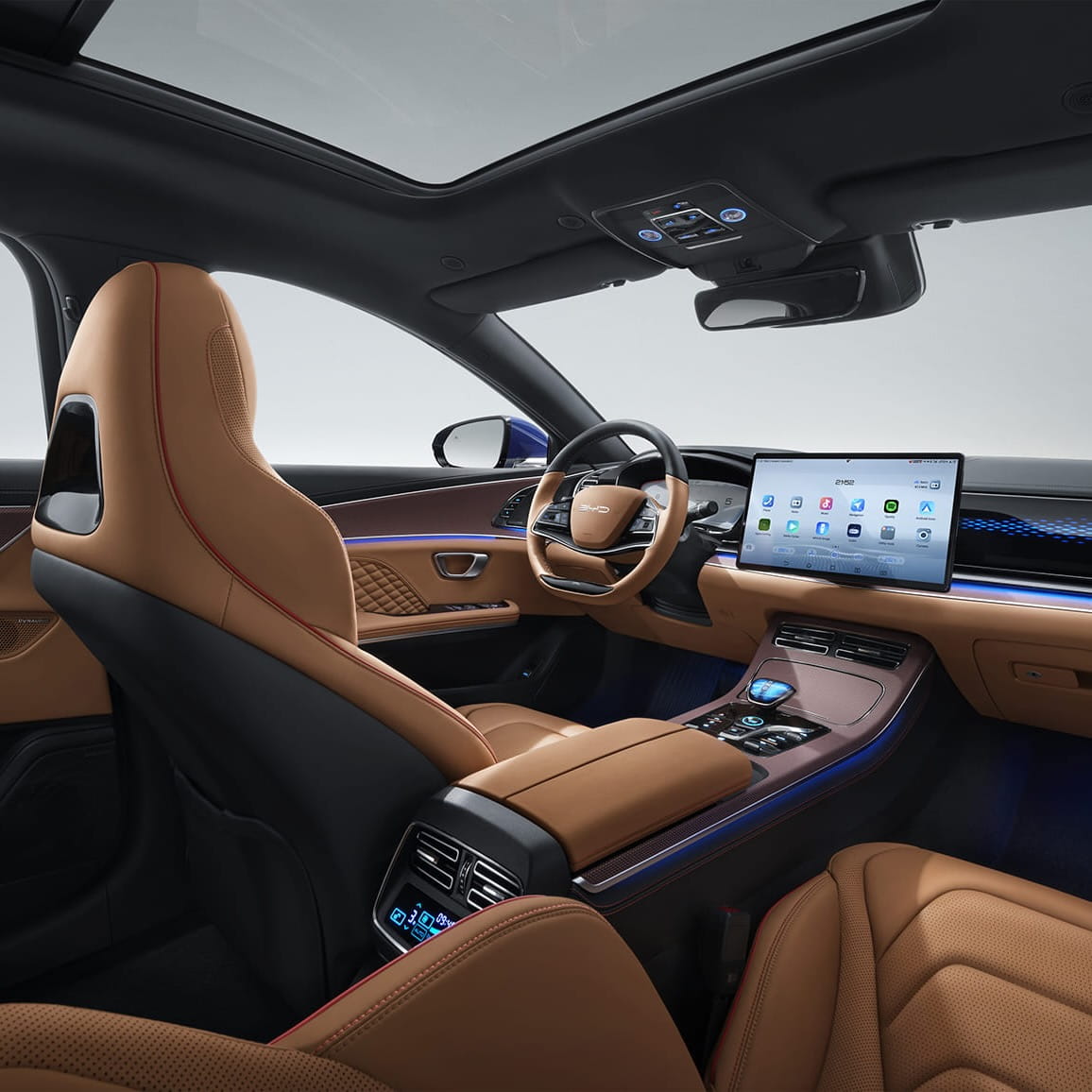 Everything provided as standard
Extremely well equipped
Everything comes as standard in the Han: adaptive dampers, a metallic paint finish, 19-inch aluminium rims with high-quality tyres, a high-end audio system, a panoramic roof, Napa leather trim, an electrically adjustable steering wheel and front seats are all fitted at no extra cost.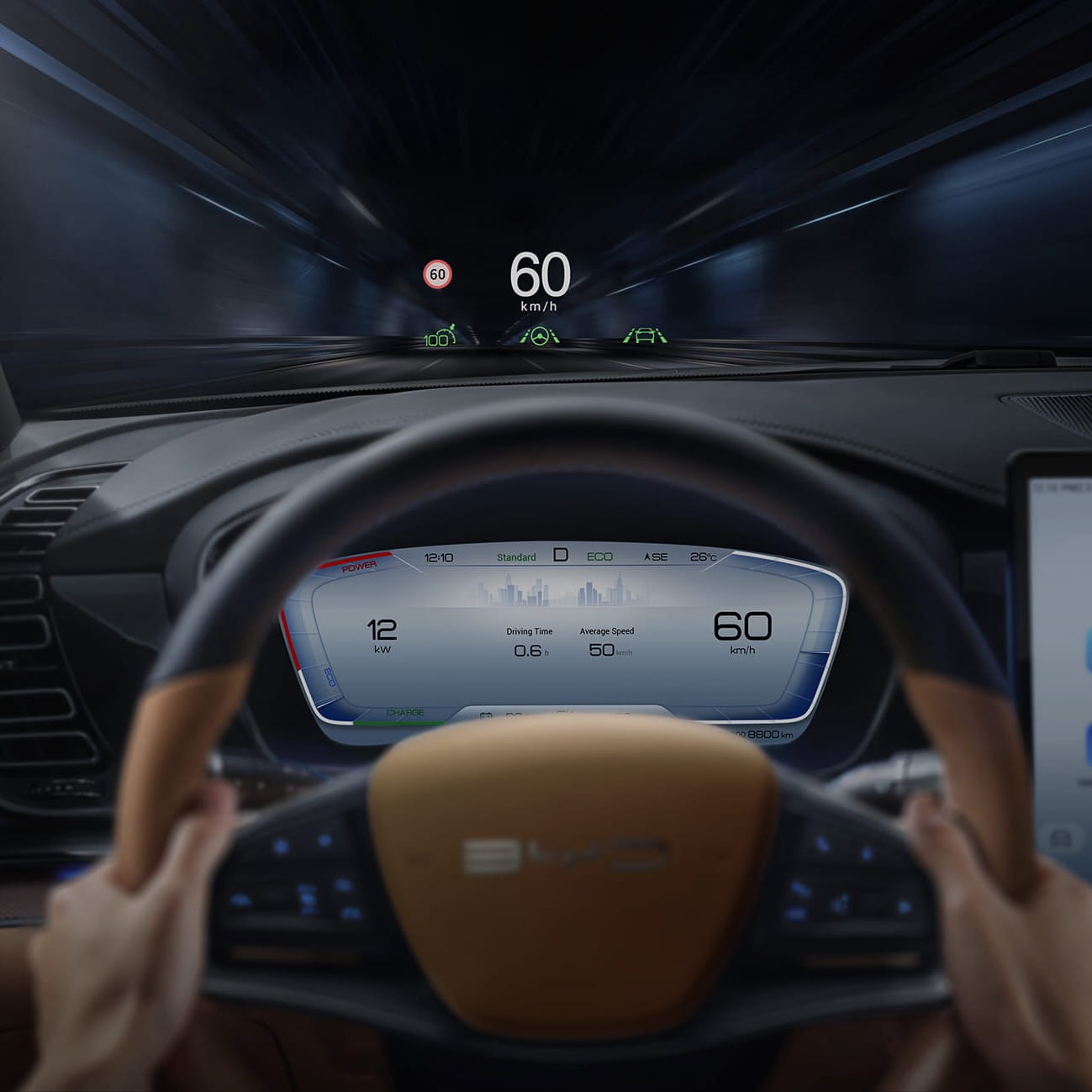 Accelerates from 0-100 km/h in under four seconds
Super quick
If you're aiming to take on Tesla's Model S, you also need to be able to perform to a high level. The Han certainly comes into its own here, as the 517 hp saloon goes from 0-100 km/h in just 3.9 seconds and boasts an electric all-wheel drive for perfect traction and grip. Its top speed is limited to 180 km/h.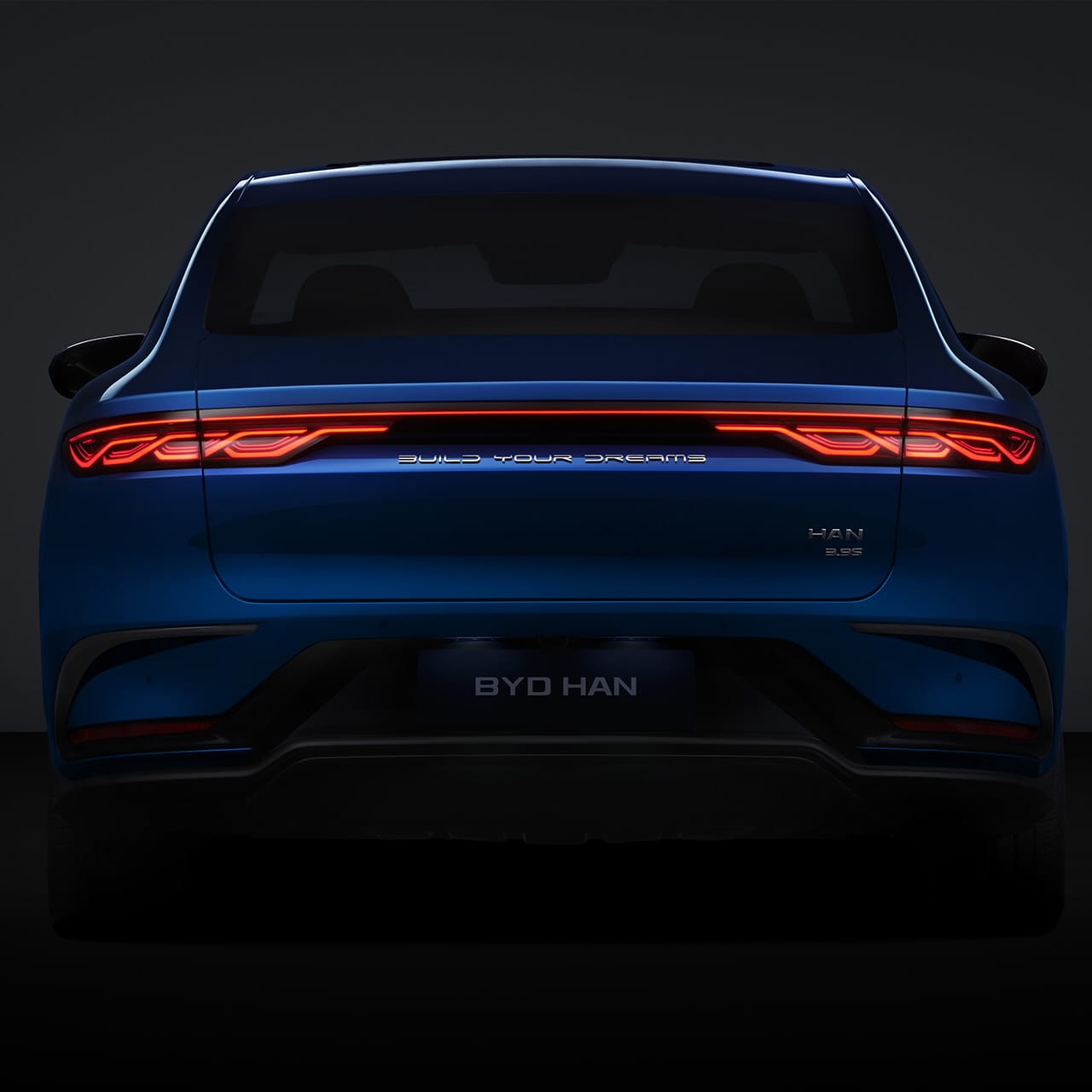 Vehicle to load
A closer look: High-tech
The tiltable touchscreen typical of BYD vehicles is the first thing people usually notice, but that's not the only technological gadget in the Han. Others include adaptive cruise control, a 360° camera and active lane-keeping assist, as well as the innovative V2L (Vehicle to Load) technology, which powers the Han's electric devices.
Battery
High-speed charging capacity

110 kW DC
Performance
Acceleration 0 - 100 km/h

3,9 s
Divers
Drivetrain

All-wheel drive
Inform me when the BYD Han is available
Enter your details to be among the first to know about availability. As soon as the car is available at LeasePlan, we will contact you without obligation.