VOLVO XC60 vs BMW X3
Two top crossovers that can't go wrong
Popular, premium and mid-size, the BMW X3 and Volvo XC60 are both top-ranked SUVs. To help you decide which one is better suited for you, we've compared both of these top-end crossovers on performance, practicality, and safety.
As a relative newcomer to the crossover game, the Volvo XC60 is a pretty sweet ride that pulls no punches—with an upmarket cabin, smart looks, and pocket-pleasing performance. But the BMW X3, one of the brand's first luxury crossovers, is still one of the best in this competitive segment. It sports an energetic turbocharged base engine and handles like a dream. Let's take a deeper look under the hood, so to speak, to help you choose between these two premium mid-size SUVs.
BMW— A synonym for "wow"
Scorchingly fast, the dynamic BMW X3 gives all its rivals a run, but, in terms of performance as a true SUV compared to the XC60, the BMW X3 is the better – and quieter one. Its eight-speed transmission is smooth and responsive, and the cabin well-sound proofed on noisy motorways. It's also reasonably thrifty at the gas pump. Even AWD versions get an EPA-estimated 25 miles per gallon combined. That's a shade more than the XC60, which can only manage 23 mpg combined in AWD form. However, the XC60's T8 plug-in hybrid engine is more efficient, hands-down. But neither of the Volvo's two sporty powertrains can match the X3 for speed.
Engine: 2.0L 1-4 248HP
Seats: 5
Front legroom: 40.3"
Cargo space: 62.7 cubic feet
Fuel efficiency: 9.4 L/100km
Drive type: Rear-wheel
Safety rating: 5-stars
Volvo XC60—Feel the drive
Stylish, super-safe, and effortless to drive, the XC60 is an outstanding mid-sized all-wheel-drive SUV. An available plug-in hybrid powertrain offers 400 horsepower and gets 17 miles of range on electricity alone. The XC60 also comes with some base features that even the X3 can't match, like real leather upholstery and active lane control standard. Plus, that luxurious interior also beats the X3 out on both rear legroom and cargo capacity. Throw in a portrait-oriented 9-inch touchscreen and advanced tech and you've got a portal to the world outside—where the stylish and refined VOLVO XC60 also earns bonus points for its great-looking exterior design.

Engine: 2.0L 1-4 250HP
Seats: 5
Front legroom: 41.5"
Cargo space: 63.3 cubic feet
Fuel efficiency: 10.69 L/100km
Drive type: Front-wheel
Safety rating: 5-stars
SUV safety dance
Both the XC60 and the X3 have a slew of safety features that come standard, including driver and passenger front and side-impact airbags, plastic fuel tanks, four-wheel antilock-crash mitigating brakes, rearview cameras, and driver alert monitors, to name just a few. But the Volvo XC60 takes safety just a tad further, with front and rear seat shoulder belt pretensioners to eliminate dangerous slack and height-adjustable front belts to accommodate wildly different heights. The BMW X3 doesn't offer pretensioners for the rear seat belts or height-adjustable seat belts. However, both SUVs earned 5-star ratings when crash-tested by Euro NCAP in 2017—and the XC60 was the highest-rated vehicle of all that year.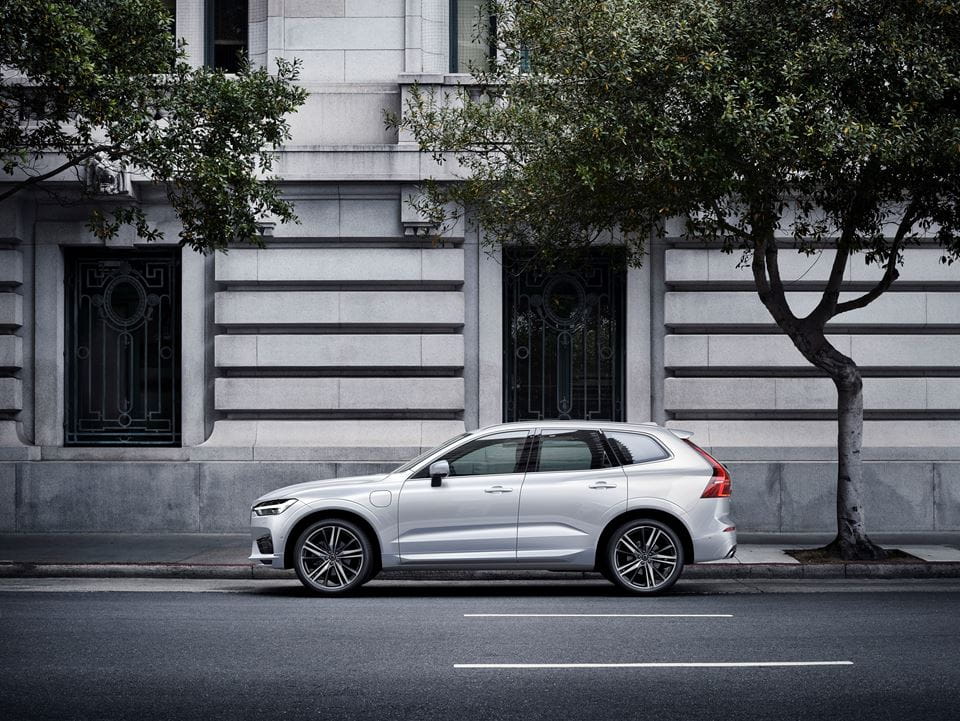 Final verdict
The fastest crossover on the block, the BMW X3 once again earns "The Ultimate Driving Machine" stripes for the brand. If you're going for dynamism and performance, the X3's excellent powertrains and rear-biased all-wheel-drive system reign supreme. On the other hand, the heart-winning Volvo XC60 blends bona fide luxury with practicality in a gorgeous, sophisticated design. If you value easy comfort the XC60 is your ticket. But the BMW X3 takes first place for dynamic performance.
Do you need more information? Contact us!
Please fill out your information and we will contact you to discuss your specific questions.