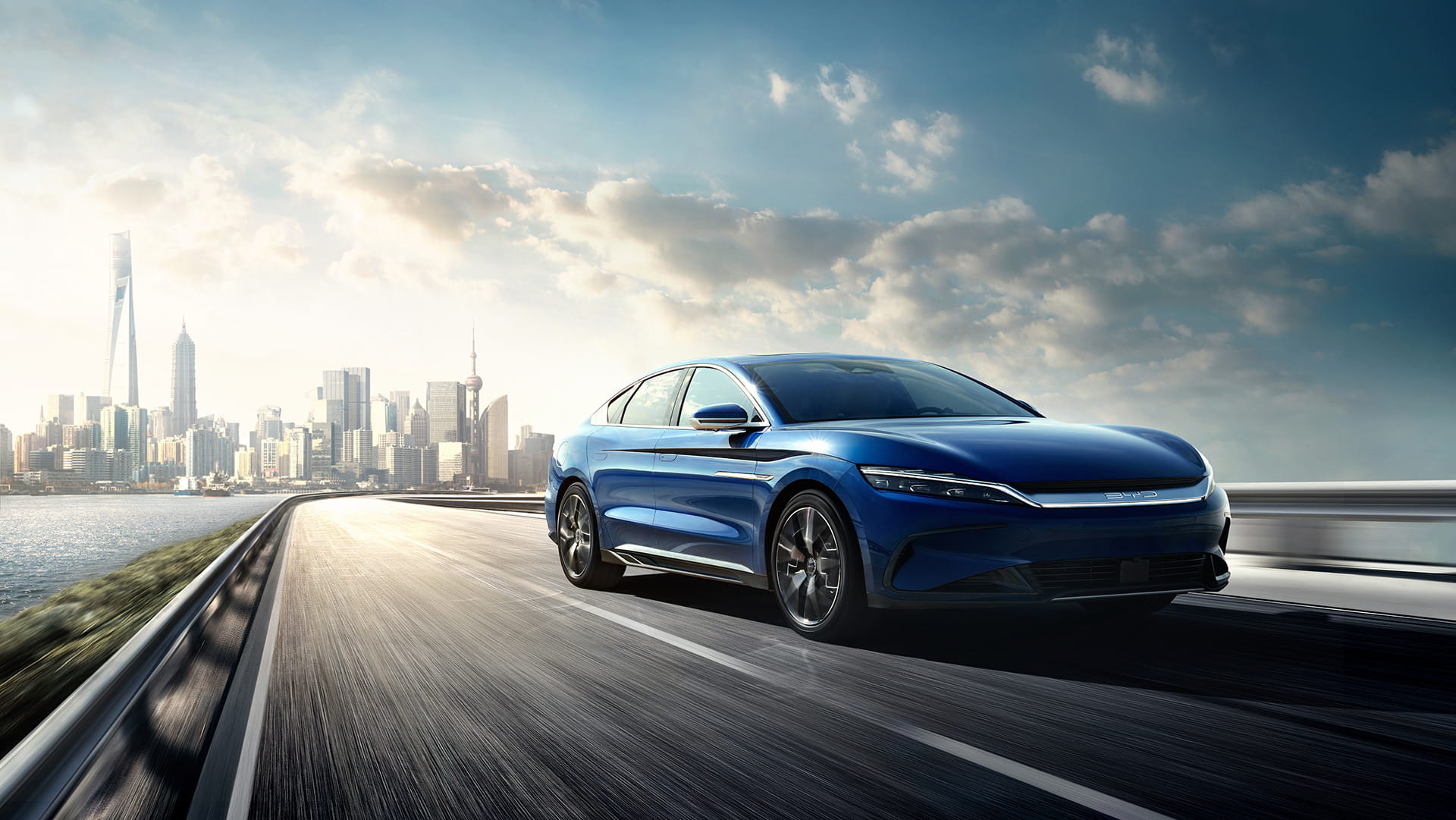 BYD releases three impressive electric cars in Europe
---
Build Your Dreams has yet to build a reputation in our part of the world, but China's third-largest carmaker is pulling out all the stops. This is not a price-cutter, but a brand that has looked closely at its premium competitors.
BYD Atto 3
BYD fosters great ambitions with the Atto 3, a compact crossover that could rival the Kia Niro EV and perhaps even the BMW iX1. It features the company's latest-generation Blade battery that uses lithium iron phosphate (LFP) technology. Cobalt and nickel do not come into play and fire risk is almost non-existent with this kind of battery, which also lasts longer - 5,000 charge cycles or 1.5 million kilometres according to its maker. One drawback, however, is that DC fast-charging is limited to 88 kW.
The interior may look a bit quirky, but the build and material quality is impressive. The same goes for the 15.6-inch mega tablet that seems to have been taken straight from a Tesla Model 3. Even the graphics are on a par and you can use it both horizontally and vertically. Apple CarPlay and Android Auto are not yet available though and the only possible operating language today is English, but BYD promises to rectify this with an over-the-air update next year.
The Atto 3 is no slug, with its 150-kW electric motor: just 7.3 seconds are enough to hit 100 kph. The road surface shouldn't be too greasy though because the front wheels get overwhelmed pretty quickly. Otherwise, its roadholding can only be described as very reassuring and comfortable. All possible advanced driving assistance systems are standard, by the way. Result: 5 EuroNCAP stars.
Two categories higher up we find the Tang, an out-and-out crossover for seven with an 86.4 kWh battery. That will get you 400 kilometres according to the WLTP cycle. Tests in Norway show that the Tang scores great on the WLTP/actual driving range ratio, with a deviation of just 11 per cent. The DC fast-charging capability is limited at 110 kW, though. Propulsion is ensured by two electric motors that together deliver 380 kW. Like its little brother, the Tang is big on equipment and quality.
BYD's svelte limousine is called Han and has the Tesla Model S and the Mercedes-Benz EQE in its sights. Its powertrain assembly is virtually identical to that of the Tang, but its better streamline and lower weight make it more fuel-efficient and faster, resulting in a 521-km WLTP driving range. The Han also aims to tempt European customers with top notch trim quality and lavish equipment. It is expected to arrive here during 2023 but can already be ordered in some European markets.
Was this article helpful?