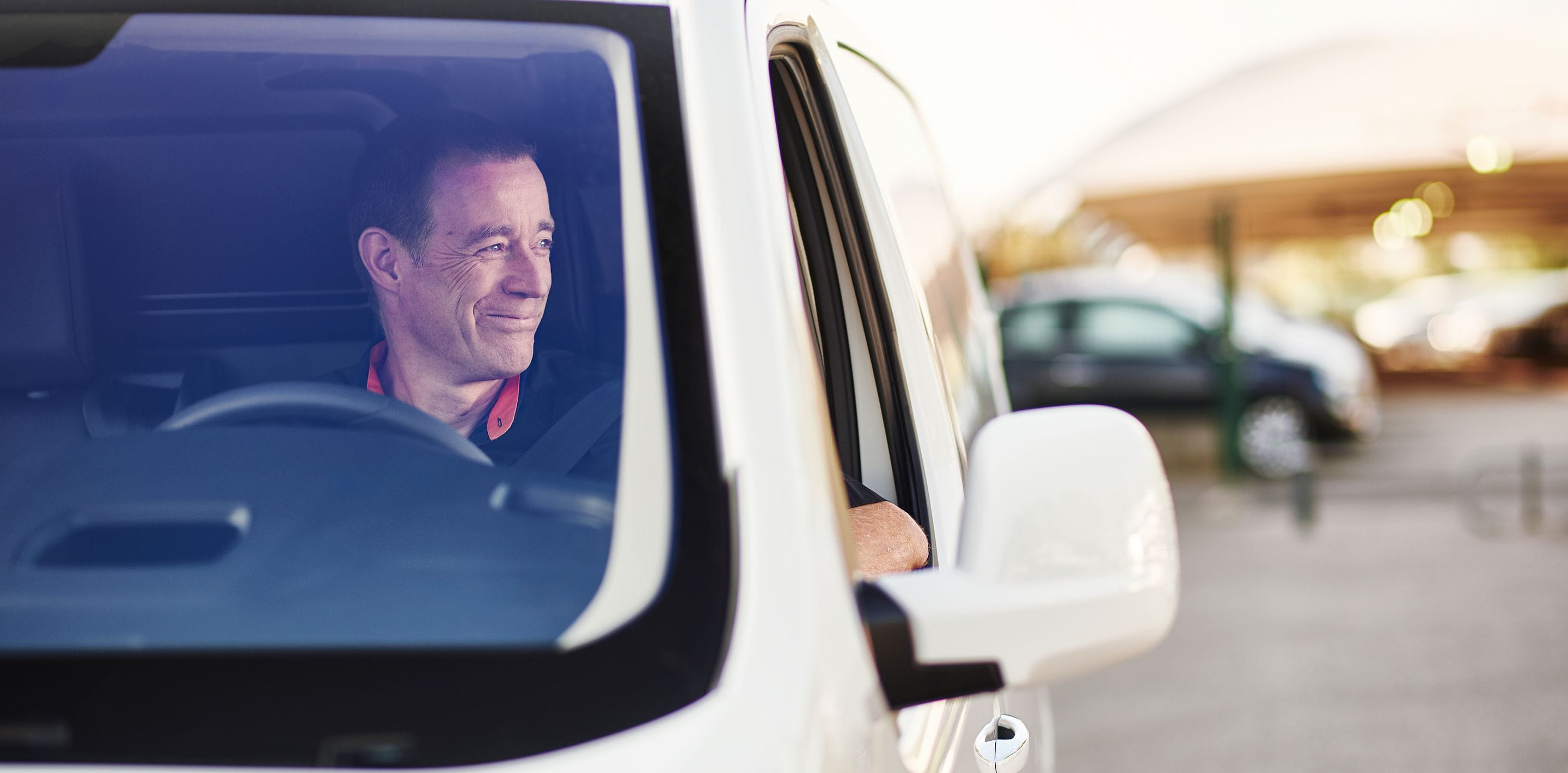 We put wheels on your work tasks
A commercial vehicle is much more than a general use car.
It's an office, a workshop, and a canteen. Finding a commercial vehicle that meets all these needs is not the easiest thing. Sometimes it's impossible.
LeasePlan customises truck beds and outfits cargo areas so that the vehicle is precisely tailored for the duties you have in mind for it.
Car wrapping
There are countless possibilities when it comes to branding your company's vehicle fleet. From just a name to a bumper-to-bumper car wrap. What all these options have in common is that they strengthen your company's identity and work like a rolling billboard.
Wrapping is ideal for short-term campaigns, such as to create buzz around a special offer or make customers aware of a relocation. And because today's wrapping solutions are of such excellent quality, often with a lifetime of up to 5 years, they can also be used over the longer term to wrap an entire fleet and create a strong and uniform look that strengthens brand presence and perception.
Five advantages to car wraps
The company gets a new voice in traffic.

Possibility to change messages quickly and easily.

High durability. Up to five years

Wrapping protects the car and reduces damage to paint. LeasePlan makes sure that the cars are wrapped upon delivery.
Special constructions
LeasePlan lets your company configure and customise cargo space and van beds on your vehicles so they respond exactly to your needs. At the same time, we increase safety and comfort and thereby help prevent unpleasant surprises. Watch the video below with good advice for customizing cargo space.
Charting needs There are several things to keep in mind when configuring a lorry or commercial vehicles. Does the vehicle have multiple functions? Will a rack be right next to the door or far from it? And what impact does a crane have on a vehicle's weight?
Once the requirements have been mapped out and the many options discussed, a blueprint will be drawn up showing the final design in exact detail. After this point, the functions are reviewed one last time before starting production.
Weight is important Heavy weight means extra fuel consumption and lower load capacity. Weight is therefore a key focus in special constructions. One way of keeping weight down is to use aluminium or ultra-high-strength steel, materials with low weight and extreme strength.
Safety It goes without saying that there is no compromising safety when it comes to the components of a car. A loose rack is like a missile if it's travelling at 100 km per hour. Therefore, all components installed into a commercial vehicles are crash-tested at Volvo's test centre in Sweden.
5 good tips on interior outfitting and configuration
Think of ergonomics and working positions

Get input from everyone: drivers, customers, experts, etc.
Contact us to find out more about special outfitting and configurations.
Call +45 3673 8300
You can call us Monday to Thursday, from 8.30 AM - 4.30 PM, and Friday from 8.30 AM - 4.00 PM