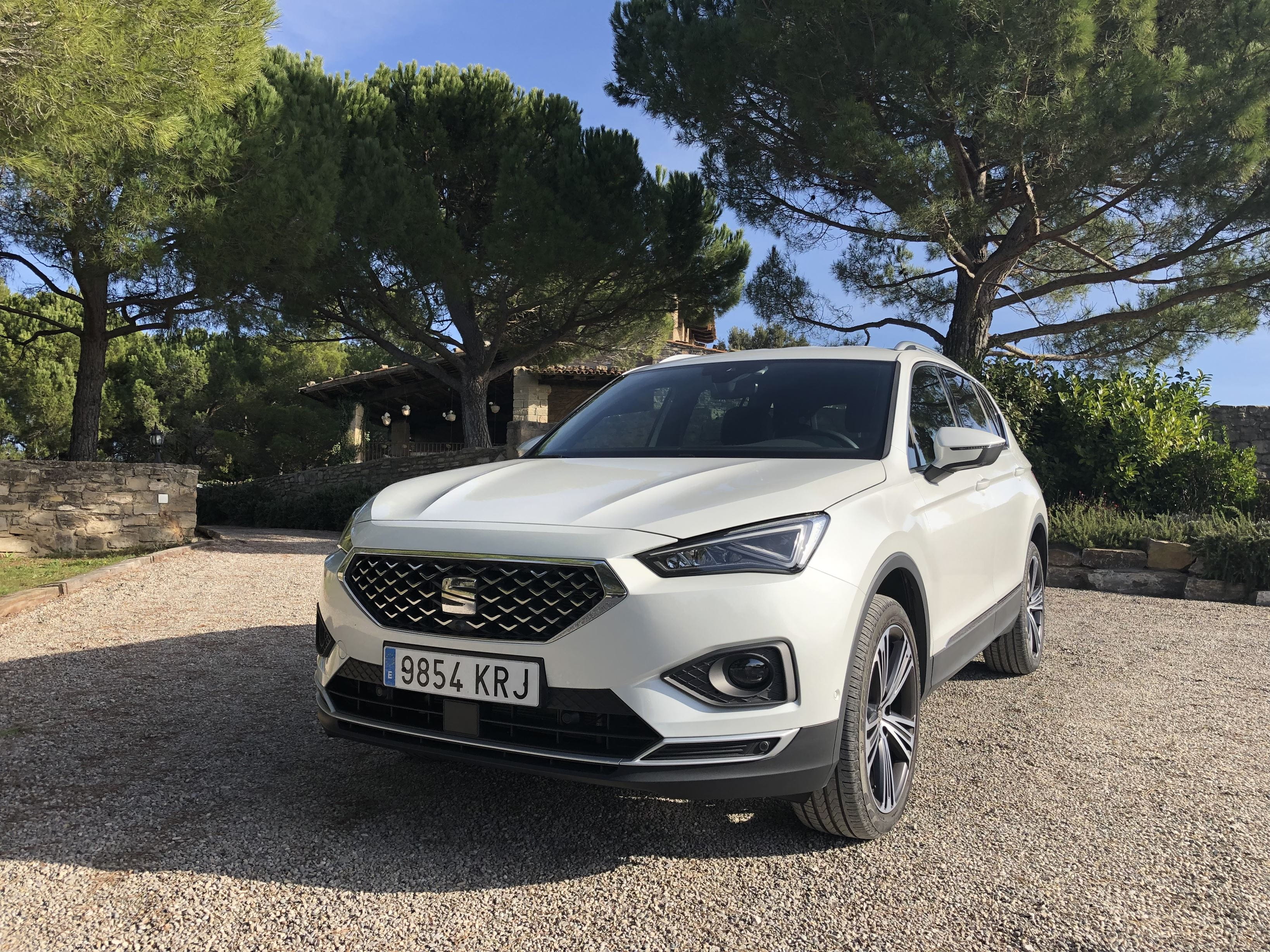 SEAT Tarraco: SEAT's new stylish flagship
3 min to read
Technology and innovations
---
Now comes SEAT's take on the large, modern family SUV. SEAT's new Tarraco is the Spanish family's new flagship that sets new standards for SEAT. Kvindernes Bilmagasin (Women's Car Magazine) has test driven and reviewed Tarraco for LeasePlan.
SEAT steps up If you've always dreamed of having an Audi Q7 or a VW Tiguan All Space, but think they are a little too expensive, then there is a really good alternative for you. SEAT is no longer what it once was. In their humble beginnings, they began with two cars in the model program; the Leon and the Ibiza. Today, SEAT boasts a whole range of different models, so there is something for everyone.
Time does not stand still with SEAT. They are really advanced when it comes to participating within the SUV and Crossover world. First came the Ateca, which was SEAT's answer to a VW Tiguan, then came the Arona, an elevated Ibiza, and now they are introducing the king of them all, the Tarraco.
#SEATseekingname The car is named after the Spanish city of Tarragona, and the name was chosen in a polling competition called #SEATseekingname. 140,000 SEAT fans around the world participated in the competition and helped decide which name SEAT's new flagship should have. The fact that the world presentation took place in the Spanish city of Tarragona was therefore no coincidence. ** A reliable charmer** And quite pretty! It is actually really gorgeous and really quite impressive to be a SEAT. When you look at it from the side, it looks a bit like Ateca, but it is also completely one-of-a-kind. The front has a nice, exclusive pearl sheen, and the rear has a stylish design with the beautiful backlight line cabled across the tailgate. The Tarraco exudes exclusivity and prestige, which have previously been connected only with high-end brands.
Family car beyond the usual The Tarraco is a large, solid family SUV with plenty of space. For only DKK 15,000, an extra row of seats can be purchased to give you a 7-person family car. The Tarraco is very spacious and comfortable. There is no doubt that SEAT has made every effort to make the driver feel in good hands when he or she sits behind the wheel. As mentioned, the car can easily become a 7-person car, so there is always room for the children and extra playmates who often join in after school. When the extra row of seats is not added, I do not need to mention how enormous the boot is. Yes, SEAT actually claims that the car can accommodate a whole surfboard!
Many thoughts has also been put into the little ones in the back seat, as the car comes standard with airplane-style tables on both sides, so now there are no excuses for crumbs on the floor or for missing entertainment on long drives.
The interior is very SEAT-like as we know it. Reminiscent of both SKODA's and VW's fixed, shaped seats, which are extremely comfortable. The cockpit panels have a luxurious dark brown walnut colour, which completes the exclusive holistic feeling from before (I choose not to comment on the fact that it is not real wood, but actually plastic. But it looks great!).
The car comes with SEAT's new infotainment system with an 8" touch screen. Everything is very intuitive and very user-friendly. In addition, it is of course packed with all the latest safety systems. Pre-Crash Assist, Roll-over Assist, etc. Yes, the car can actually almost drive itself. As an extra little detail, the car can be obtained with a wireless charger for your phone. This is really handy.
The car is manufactured in 8 different colours and 2 different editions - Style and Excellence. It comes in both diesel and petrol in 136 and 170 HP Diesel and 150 and 190 HP in petrol.
Taxation starts at DKK 379,900 for petrol with manual gear. The car has just been launched.
Published at March 7, 2019
Was this article helpful?