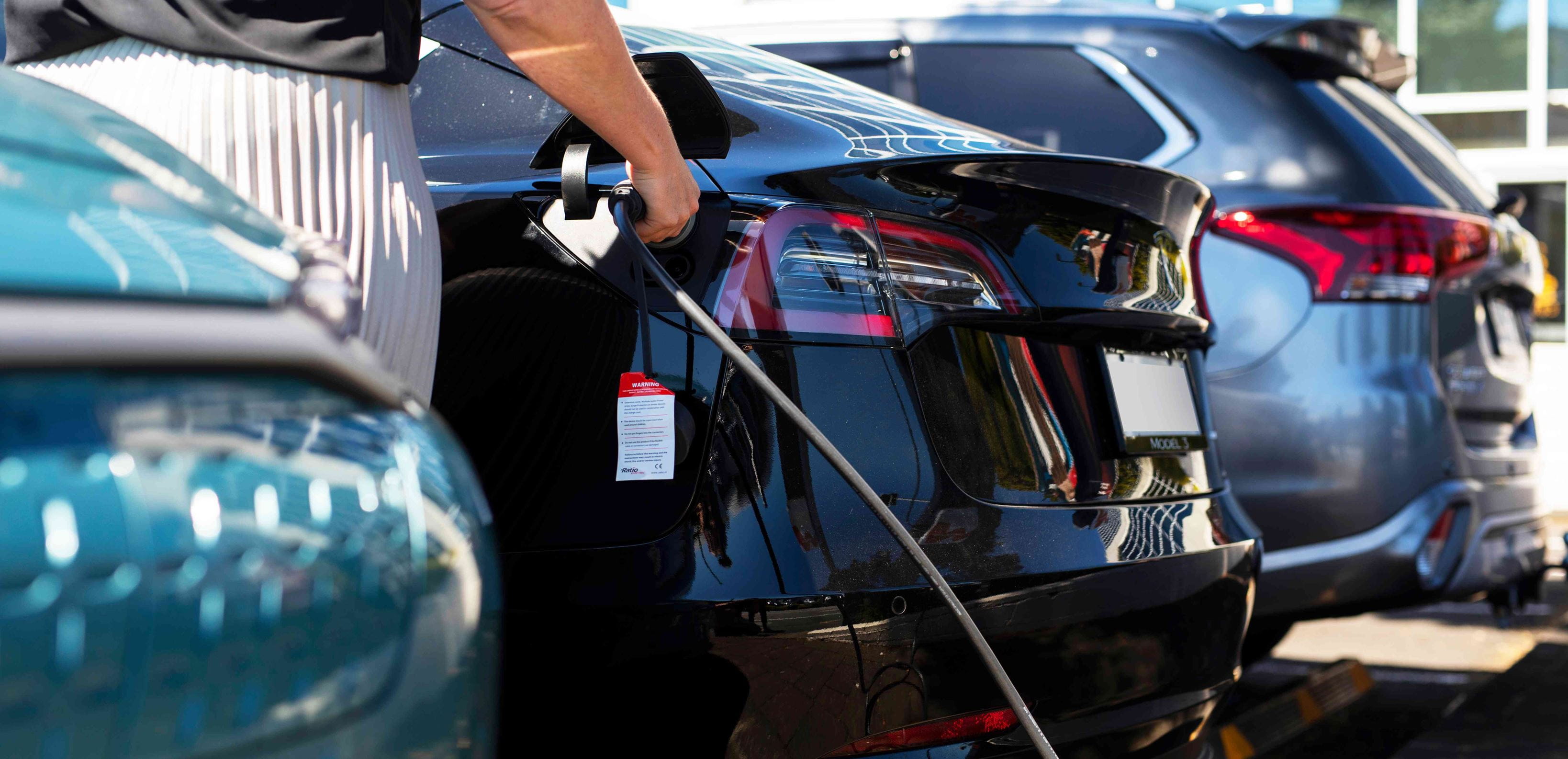 Danes are becoming more positive towards electric cars - now every third consumer expects to choose an electric car
3 min to read
Sustainability
---
Nearly one in two Danish consumers (47 percent) have become more positive towards electric cars within the last three years. Meanwhile, almost every third person (30 percent) expects their next car to be an electric one. That is the result of a new Voxmeter survey conducted on behalf of the leasing company LeasePlan Denmark. Moreover, according to a large global survey, Denmark is among the world's most EV positive countries - however, still a bit behind the first place.
Electric cars are the future
The politicians at Christiansborg have done the groundwork in order to prepare for the transition to up to 1 million electric cars on the Danish roads. An ambition that, however, is still far from being achieved.
But there is reason for optimism, says the world's largest leasing company, LeasePlan, which has just published its Mobility Insights Report, which examines people's attitudes towards electric cars both in Denmark and the rest of the world, including how consumers' attitudes have changed in the last three years.
On top of that, LeasePlan Denmark has a Voxmeter survey among Danes. 47 percent of the Danes answer that their general attitude towards electric cars has become 'more positive' or 'much more positive' in the last three years. 43.5 percent respond that their positions are unchanged, while 6 percent have become 'more negative' or 'much more negative' towards electric cars. 1.8 percent of the respondents already drive an electric car.
"We clearly experience that more and more Danes are interested in choosing an electric car next time. They want to do this because it is the future and because they are ready to try something new that is also good for the climate. The same goes for our own customers, who are full of anticipation and have been waiting for the technology, the infrastructure and the right car selection. In addition, we experience that many have gradually tried an electric car or know someone who has one, and this clearly an important barrier to get dismantled," says Michael Olsen, CEO of LeasePlan Denmark.
He emphasizes that LeasePlan has experienced an increasing demand for plug-in hybrid cars in particular due to the larger selection than in electric cars in particular, and because one may not be quite willing to take the big leap to pure electricity yet. But it is certainly also due to the government's new legislation on car taxes and the growing selection.
70 pct. are electric car-positive - and we choose electric car for the sake of the climate
LeasePlan's Mobility Insights Report, which is based on responses from more than 5,000 respondents in 22 countries, shows that 70 percent of Danes have a positive attitude towards electric cars. Thus, Denmark is one of the most electric car-positive countries in the world - however still behind Portugal, which is the most electric car-positive country with as much as 87 percent.
In addition, the study shows that it is especially the lower CO2 emissions that can potentially make Danes buy an electric car, while financial incentives also play an important role. Asked about the main reasons for choosing an electric vehicle next time, 45 percent of Danes point to lower CO2 emissions as the reason, while 35 percent point to lower operating costs.
About the Voxmeter survey
LeasePlan's survey is based on responses from 1,063 drivers, of which 67.3 percent of the respondents drive a petrol car and 1.8 percent drive an electric car. The survey was conducted by Voxmeter in February 2021 on behalf of LeasePlan Denmark.
About Mobility Insights Report
LeasePlan's Mobility Insights Report is based on responses from 5,407 drivers (of which 253 in Denmark) from 22 different countries. 5,074 (of which 238 are from Denmark) have answered the question about their attitude towards electric cars. The other countries in the study are Australia, Belgium, Finland, France, Greece, the Netherlands, Italy, Luxembourg, New Zealand, Norway, Poland, Portugal, Romania, Spain, Sweden, Switzerland, the United Kingdom, Turkey, Germany, the United States and Austria.
Published at May 30, 2021
Was this article helpful?
---