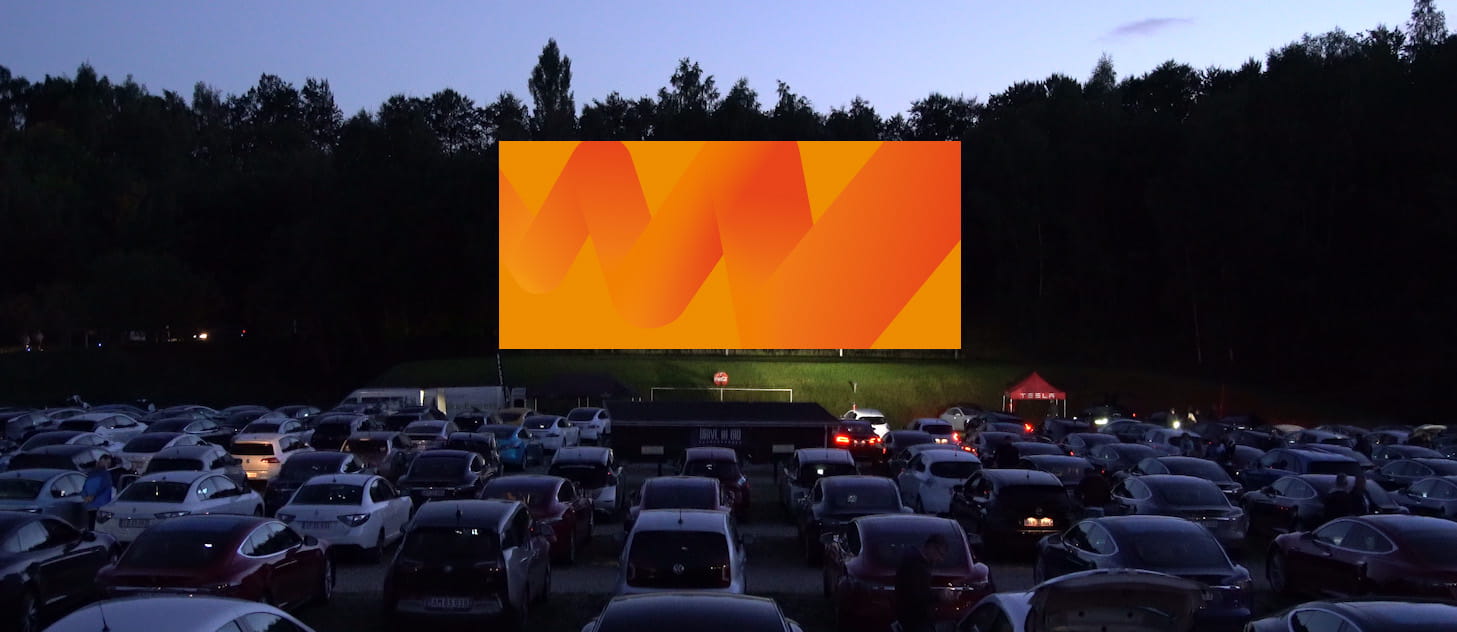 Another successful Drive In EV
LeasePlan thanks everyone for their participation at Drive In EV 2022
Thank you!
On October 8th, 2022, LeasePlan, together with sponsors, hosted Drive In EV 2022. A day where EVs were the main characters, the purpose was to promote the green transition and focus on EVs.
The event was a success, which was reflected in the number of participants. With more than 500 participants and 250 EVs, participants had ample opportunity to get inspired by the world of EVs.
Thanks to our sponsors and business partners, the participants had lots of opportunities to test drive new EVs, learn more about charging, range anxiety and EV driving.
Jenners Dockside and Frk Bork's Pandekager made sure that nobody was hungry, children could jump around in the bouncy castle, and the entire event finished with the movie "Alle for fire" played on the big screen.
From LeasePlan's side, we'd like to thank our sponsors and business partners for making the day very special.
Below you can see pictures from the event:
Happy watching!
Fancy seeing a video of Drive In EV 2022? Check our YouTube video and get inspired!
Want to know more? We're here to help!
Call +45 3673 8300
You can call us Monday to Thursday, from 8.30 AM - 4.30 PM, and Friday from 8.30 AM - 4.00 PM
Send us a message
We'd love to hear from you and get back to you soon