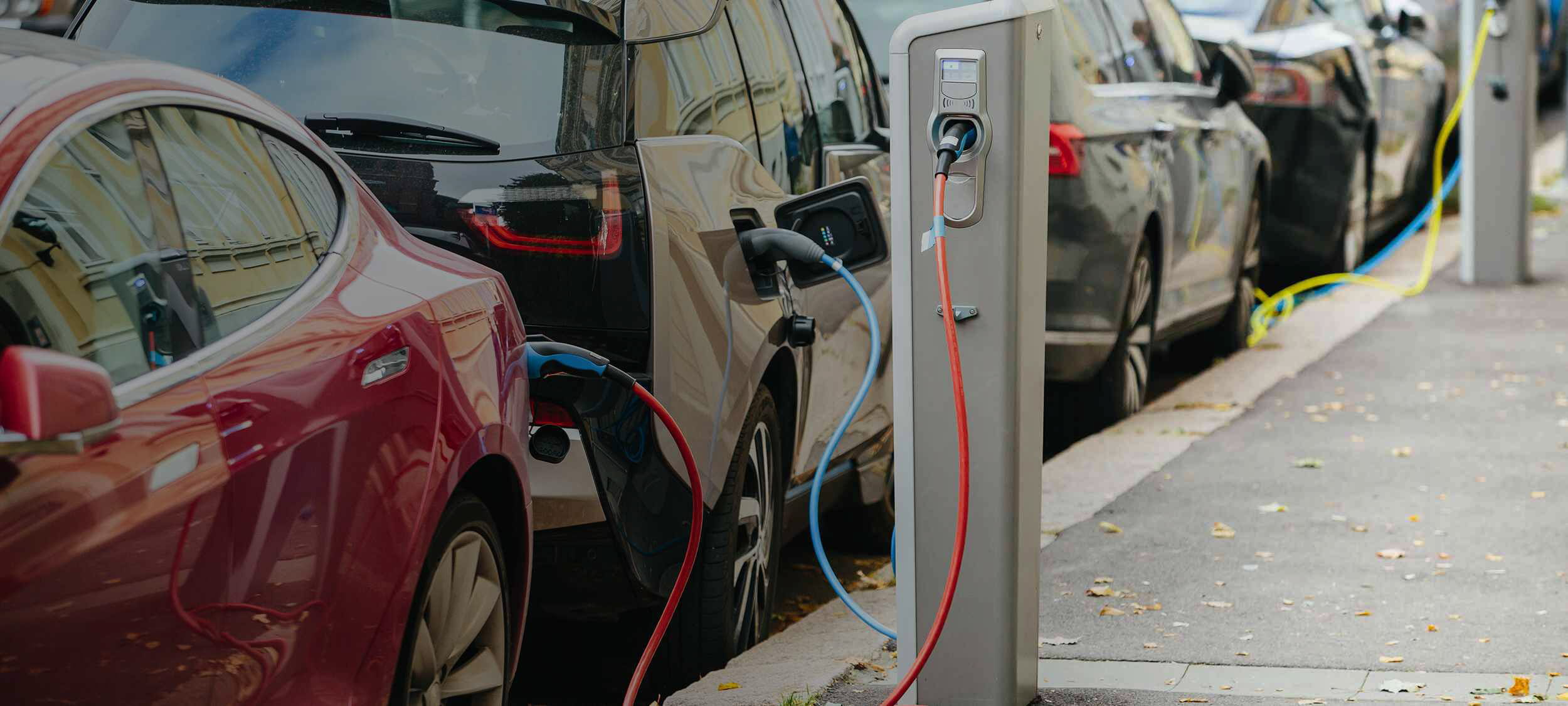 Public charging
All about charging in the public
What do you need to know, when charging in public?
If you do not have the opportunity to charge your vehicle at home, there are other options for charging outside in the public. There is a large charging network established in Denmark, and this is still only getting bigger. Many charging operators are already in the process of expanding the network with more charging stations, which must ensure that the public charging infrastructure continues to keep up with the increase in electric cars. If you live in a block of flats, please check your local area for charging options.
You can charge your electric vehicle through a smaller charging stand in the city (11-22 kW), a fast charger (40-100 kW) (often found at petrol stations, rest areas and shopping centres) or via a super charger (100 + kW) which is often found by the motorway network.
There are many apps that you can use to find the nearest charging station, and several electric cars have in-car navigation that helps you find the right charging station.
How fast can I charge my EV?
 

Rapid chargers

Rapid chargers have fixed cables with different types of plugs. So you don't need your own charging cable for this. Attach the charging cable in the car and in the charging point. You can easily start and stop charging with your charge card.
How much does it cost to charge in the public?
The cost of charging your EV publicly depends on the operator of the charging station. Prices may include a start-up fee (one-off fee) and may be based on either per minute or per kWh. Check with your fleet administrator what is allowed in terms of charging in public spaces.
There are various options for payment at publicly available charging stations. You have the option of a charging chip via LeasePlan from the selected charging providers (OK, Spirii, Shell Recharge, E.ON and Clever), but several other providers are on the way. With these providers, you can charge freely at the publicly available charging stations.
Roaming operators for use in the EU: Spirii Go (app) and Shell Recharge.
The prices of the individual roaming operators vary, and you should be aware that not all of them state the price per kWh in their app.