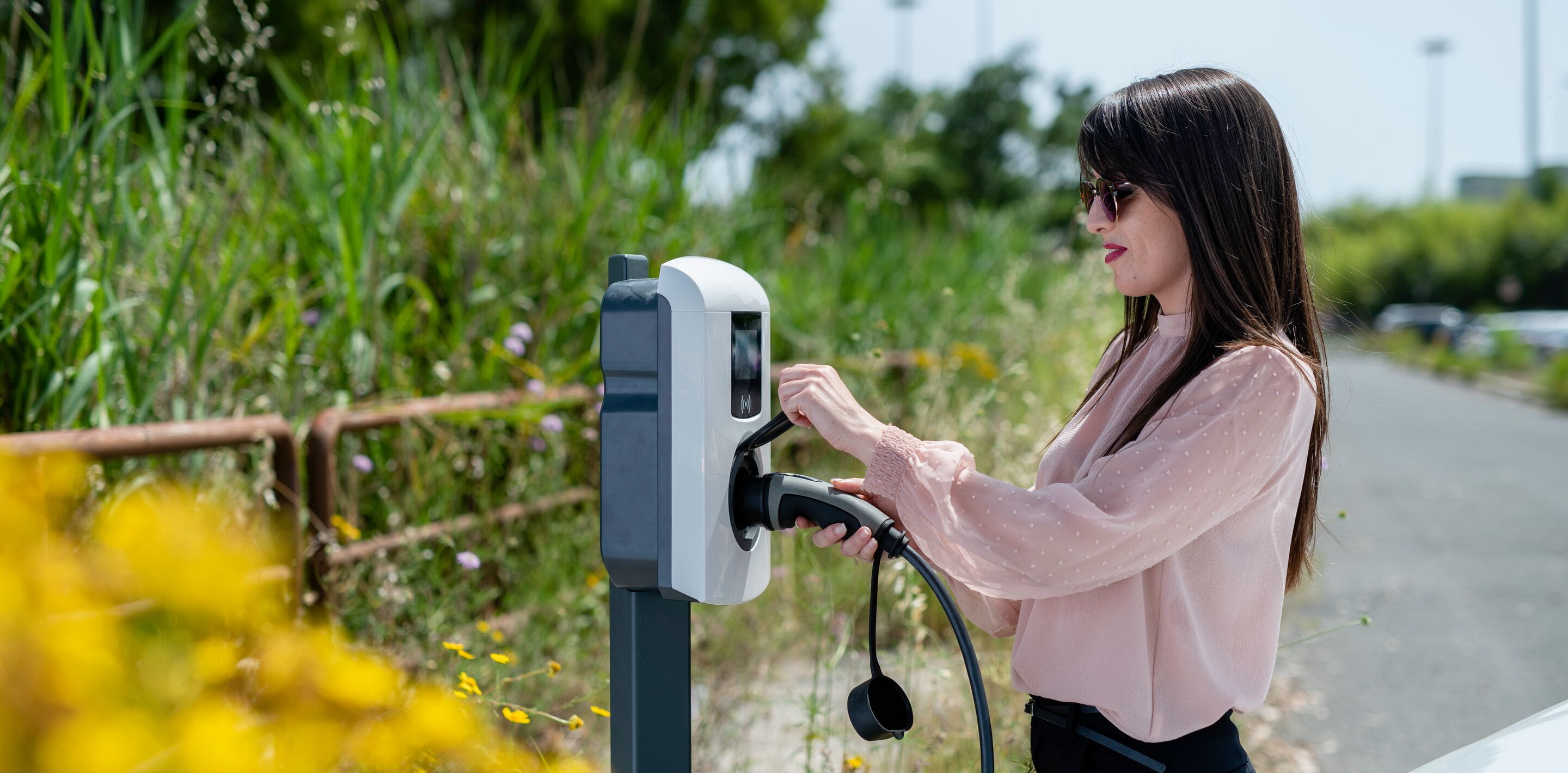 Lowering your CO2 emissions
Reducing your carbon footprint
We believe it's our shared responsibility to provide for a more sustainable planet. That's why LeasePlan is committed to a zero emission fleet by 2030 and to transform our own employee fleet to zero emissions by 2021.
We encourage our clients to reduce their carbon footprint as much as possible and help them with fleet advice to define how to get there. With our expertise and tools, we help you transition your fleet to electric, so you can experience the benefits for yourself, such as lower fuel and maintenance costs, happier drivers and meeting your sustainability targets. Depending on your needs, you can choose the level of support from LeasePlan, from outsourcing your entire fleet management services to accessing online tools, so you can manage your fleet yourself.
With our Start Electric offering, we make sure you have all the charging solutions that you need. LeasePlan's EV expert team is also helping you with the transition of your fleet based by actively supporting you and your drivers thanks to our Implementation services. Our EV consultancy services look in your specific needs for your fleet and provide you with data and advice from such as an EV car policy.
Seven reasons to start driving electric
Sustainability choice

Academic research commonly agrees that an EV is always better for the environment than diesel or petrol, even when you include the battery production.

Business continuity

Electric vehicles ensure that you can still access low emission zones. Low emission zones are already in place in more than 200 cities including London, Amsterdam, Stuttgart and Stockholm.

Increasing range

The latest generation electric vehicles offer a realistic mileage above 200km up to 600km.

Availability

All leading manufacturers are offering fully electric cars; Tesla, Volkswagen, Mercedes, BMW, Kia, Audi, Renault, Nissan and still many more to come.

Costs

Electric vehicles are in many cases already cheaper than diesels when comparing the entire lifecycle of the vehicle thanks to lower maintenance, lower electricity and taxations.

Happy drivers

Drivers of electric vehicles are more satisfied. Driving an electric car is fun, easy and exciting thanks to 'one pedal driving'.

Tax benefits

Government initiatives are making electric driving more attractive with drivers paying less tax.
Our dedicated team of experts is waiting for your call
Contact us
Kindly fill in the form and our team members will contact you.
Call us at +420 222 829 210
We're here for you Monday-Friday from 8 a.m. to 5 p.m.