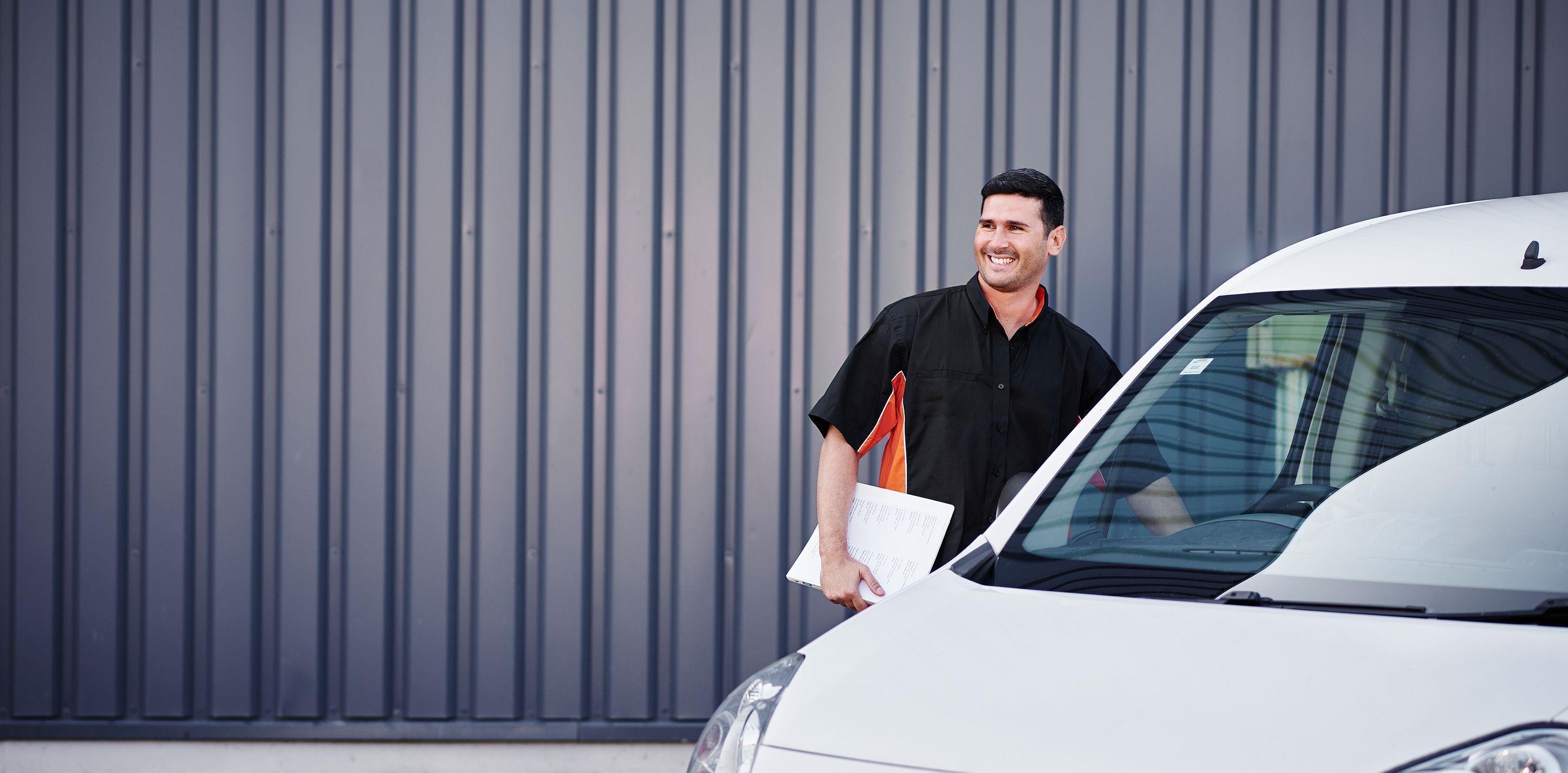 Tires
Essentials for safe driving
With the tire service, you get a professional tire service for the leased vehicle as part of the operational leasing contract. The only obligation that the driver has is to inspect the tires on the vehicle, or to use contractual partners for the inspection. They will make sure that the tires on the vehicle comply with the prescribed parameters because tires are essential for the safe use of the vehicle.
Right tires for every weather
The right tires are needed for optimal driving all year round. Thanks to our tire change service, you will have exactly the tires that you need. To cope with seasonal weather and road conditions, safely.
Make an appointment for tire change
You can select the contractual service here or in the application MyLeasePlan.
 

Tip!

For optimal performance of the tire, you should check the tire pressure once every two months.
FAQ concerning the tires
You can store the tires of your vehicle at any of our contractual partners for tire services. The list of our contractual tire partner network may be found at our website, in the digital driver card DriverPass or in the vehicle documentation handed over to the driver (Driver set).

When you store the tires in the tire service, you will receive a storage certificate stating the tire type, size and other items. If you don't have the storage certificate, please contact us and we will find out the location.

If you suspect that the tires on your car are worn out already, please go to a contractual tire service, they will check the state of the tires. In case the tires are worn out, the tire service will arrange a new set and will mount it on your car upon appointment.

Make an appointment with the tire service where your tires are stored.

You don't know where they are? Go to the question Where are the tires of my vehicle stored?

In addition to buying, changing and storing tires, you can also take advantage of additional services such as: bulb replacements, light adjustments, alignments, windscreen washer refills, purchase of snow chains, locking bolts and wheel caps.

If your lease contract includes the tire service you can contact the tire service directly.
Do you have further questions? We're here to answer them.
Call our non-stop driver hotline at +420 296 333 666
We're here for you 24 hours a day, 7 days a week
Call now
Write to us
We will contact you shortly.
Write to us