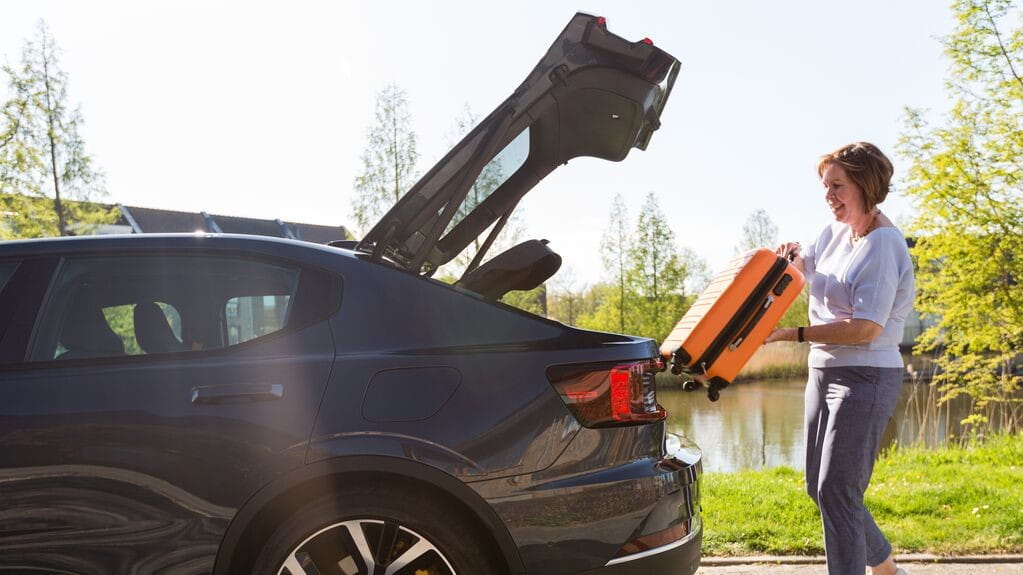 Tips and tricks for first-time electric car drivers
3 min to read
News
---
The range and range of electric cars. This could be a cause for nerves among any new electric vehicle (EV) drivers with uncertainty about range and charging, but there's no need to worry!
At LeasePlan, we've been driving EVs for years. We've collected some top tips from our colleagues to make your electric road trip a breeze …
Three things to remember
Plan ahead

: With an electric car, a little planning goes a long way. When planning your route, make sure you'll pass enough charging points (in the right places). Did you know you can use a route planner specially designed for EVs? These are a good option: often they'll plot charging stops based on your estimated battery level. Planning your charging stops ahead of time means you can combine charging with sightseeing, shopping or meals.
Find the best apps:

In your everyday driving, you'll probably manage with a single app that helps you find charging stations, but if you're travelling abroad or even touring multiple countries, you might find one app just isn't enough. We recommend downloading a few apps, such as:
Chargemap: See 450,000 charging points in Europe and filter locations based on your specifications.
Plugsurfing: Fast, intuitive app – create a free account to get the most out of it. It's possible to pay for your charging through Plugsurfing or to use the app to just find stations and not manage payment.
Shell Recharge: Easy-to-use app supporting a wide charging network.
Check your charging cable and card

: For longer road trips, it's important to have a few charging options. We recommend bringing a cable that can plug into a conventional socket, in addition to your normal cable, in case of emergencies. You might also need an extra charging card for your travels. Not all cards will work at all charging locations, so check your planned route before you set off.
Which app is right for you?
With so many charging apps and route planners available, it can be hard to know which to choose. We've tested out three of the most popular apps: you can see our verdict on their benefits and drawbacks below.
Pros
Filtering possibilities, including cable type, networks and station ratings
Allows you to adjust battery start and end levels
Features users' photos and ratings of charging stations
Cons
Chargemap pass is heavily promoted in the app
No option to select alternative routes
Pros
Fast, easy-to-use mobile app
Great network coverage
Shows an overview of your charge history and billing
Cons
No route-planning feature
Pros
Allows you to select your car make and model
Lets you adjust your battery's starting level, e.g. you can tell the app if you're setting out with 60% charge
Functionality lets you choose stops at specific locations or with certain facilities
Cons
Web version isn't easy to use
No overview of charging station availability
Published at September 15, 2022
Was this article helpful?
---