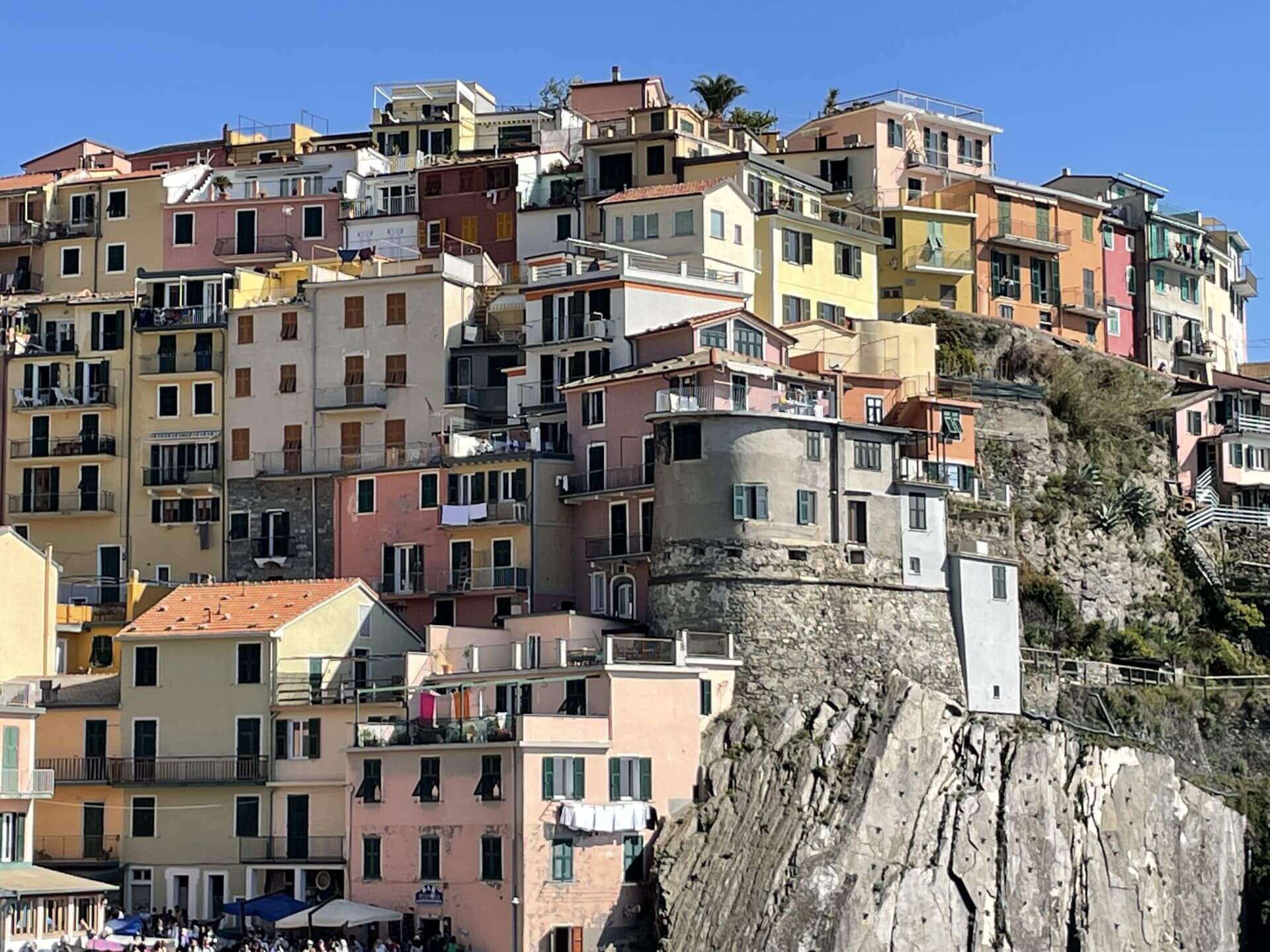 EV Road trip from Prague to Cinque Terre
4 min to read
News
---
Today I would like to share with you my great experience with a fully electric road trip, which totalled 2,300 km in distance, and I covered it in 4 days during Easter. The destination was the beautiful Cinque Terre, a UNESCO World Heritage Site, and I have been longing to see the unique atmosphere of these Italian towns for several years.
Thursday 14 April 2022
I'm leaving the office at 5 p.m. with my 4-month-old KIA EV6 with 77 kW/h battery and 4x4 drive. We have a 50 kW DC charger available in our Prague office, so overall charging our electric fleet is very convenient and quick. We already have 4 fully electric cars in our fleet, and we always manage to agree on the charging schedule with our colleagues, so the charging is completely smooth. And most importantly, charging is not necessary every day.
At 9 p.m. I'm leaving Prague as I'm heading for the Rozvadov border crossing to Germany. The car is charged to 98% battery capacity and the range shows 365 km. The journey takes me on the motorway and what I have learned with a fully electric car is to keep the top speed at 130 km/h. If you want to drive as many km as possible on the motorway, it is basically a necessity. Higher speed means higher consumption and my first planned stop after 150 km is at the 175 kW E.ON charging station on the German border. The KIA EV has one big advantage, and that is the 800V charging architecture, so it can charge at stations with output over 200 kW. Charging took exactly 20 minutes and I got 80% charged with a range of 276 km.
It is 11.30 p.m. as I'm leaving the charger, planning to drive all the way beyond Munich to the IONITY charging station in Holzkirchen. The journey took me 2.5 hours, measured 255 km and I arrived at the charging station with 5% battery and a range of 19 km. What every EV driver will have to get used to is to really plan, and more importantly, to trust their cars. I already trust mine, although I sometimes keep myself some spare kilometres, of course. Germany has the advantage of unlimited speed but as I mentioned at the beginning, 130 km/h is a limit that you should not exceed with an EV, as consumption can climb easily above 27 kWh/100 km, and you always try to be economical on a long-distance trip.
IONITY chargers - This network is currently the best option for travelling around Europe. Of course, the infrastructure is expanding a lot, but the multitude of different providers doesn't make traveling much easier. With Ionity, you only have one app in your phone and if you pay their monthly subscription, they will only charge you €0.35 per kW. And that's currently one of the cheapest charges in Europe on an Ultra Fast charger. The power of up to 350 kW is unique and the KIA EV6 can use up to 239 kW of it (from my own experience). The charging stations are very easy to use and only require a credit card authorization on the phone and a few clicks on the app to start charging.
At two in the morning, I'm setting off towards Brenner to one of the busiest IONITY charging points in Europe. If you're driving through during the summer season and during the day, be sure to avoid this charging station. It will be crowded, and you will be waiting. There is an Outlet Center right next to the car park and another 50 drivers will have the same idea of combining charging with shopping. It's empty on a weekday night. I start charging, and since it's almost 4 a.m., I recline my seat to fall asleep for 42 minutes. I charge here deliberately long to reach 100% of battery. The next leg of the route is 300 km and that is the driving distance limit for my car.
The profile of the route will also affect the consumption. However, the Brenner route towards Italy is very suitable for EV's and I achieve a consumption of 19.5 kWh/100 km on the route between chargers. Fantasy. Driving overnight is not an easy discipline, so an hour of sleep at the first Autogrill on the route is quite a necessity. On the plus side, by the time we leave at 7 a.m., it is already open, and you get the best coffee in the world.
The last charging stop is IONITY Carpi where we stopped for 28 minutes to charge, and we could continue. I thought about stopping in Modena at the Ferrari Museum in the morning but in the end, I chose the option of continuing straight to La Spezia, my destination. Italian highways are expensive and full, but you can't really avoid them.
Three days spent on the Italian Riviera walking among the villages of Cinque Terre are unforgettable; this spot is definitely worth a visit. On the way back, our route passed Florence, Modena, Innsbruck and Munich. All in all, it took 12.5 hours, including charging, and Easter Sunday was a good choice for travelling as the roads were still fairly quiet.
Distance travelled: 2,300 km
Total charging time: On the way there: 20+28+42+28 (1:58 minutes) Return journey: 29+17+32+26+28 (2:12 minutes)
Charging costs: 157,94 EUR (IONITY only) + E.ON in the Czech Republic (12,48 EUR)
Average car consumption: 23.1 kWh/100 km (90% highway)
Charging curve - One of the most important factors in long journeys is the charging curve of the car model. For example, the KIA EV6 can charge after a few minutes at a rate of up to 239 kW to 60 % of the battery. After that, the power drops to 130 kW and keeps it up until 80 % of the battery. After this value is reached, it doesn't make much sense to continue charging on longer journeys. The power drops to a low level and the time needed for 100 % battery capacity is too long.

Was this article helpful?
---