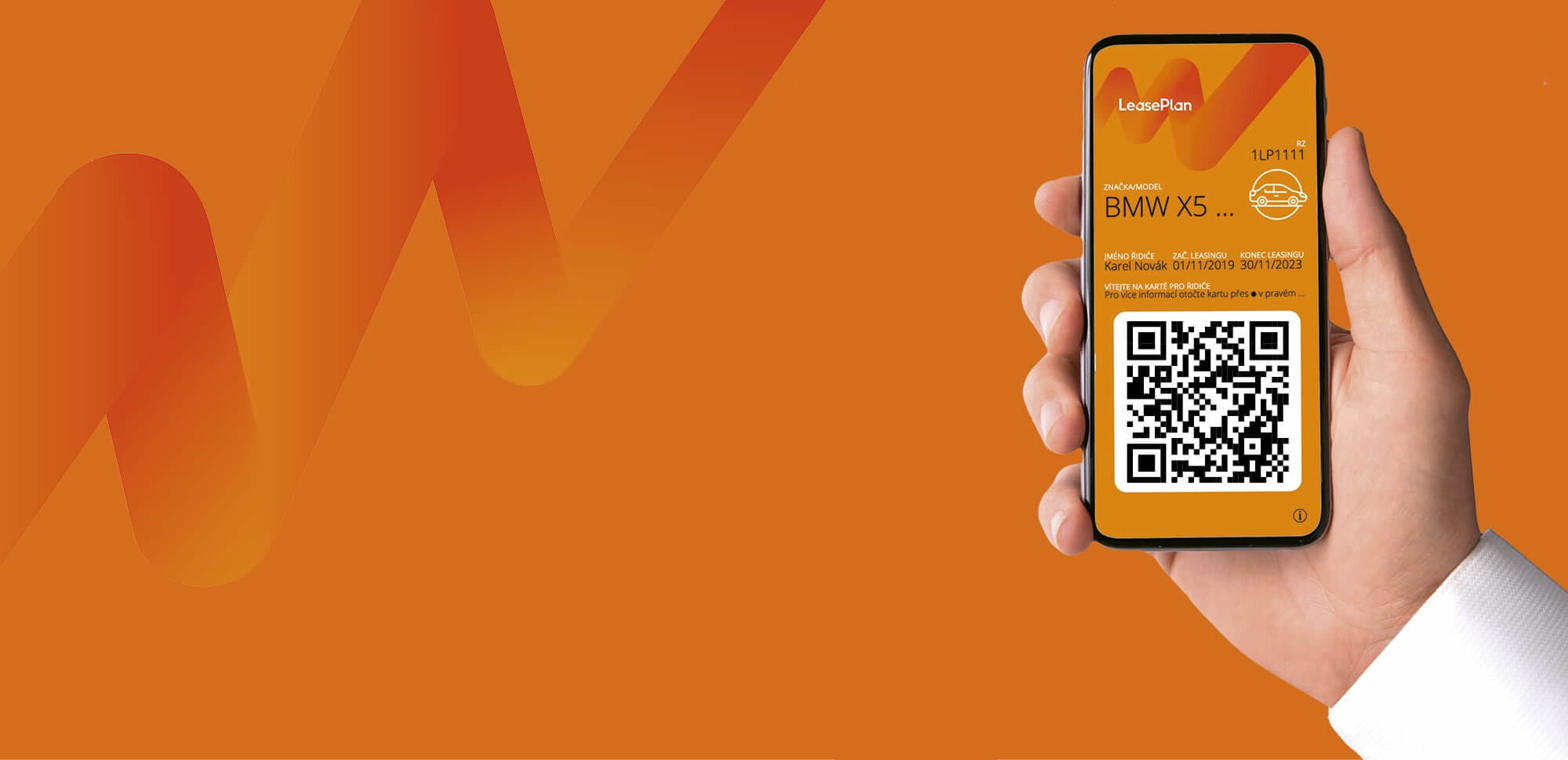 The drivers with operational leasing from LeasePlan will now be taken care of by DriverPass
2 min to read
News
---
The drivers can use the DriverPass to make an appointment for vehicle servicing or to deal with more complicated matters, such as reporting an insurance claim. DriverPass is actually a direct line between the leasing company and the driver. You can be sure that you never miss any important information and you'll be in touch with Lease Plan whenever you need to. DriverPass is a unique feature on the Czech operational leasing market.
You can think of it as a kind of digital vehicle card. You don't even need to download DriverPass as an application. Just scan the QR code and store it in your virtual wallet, alongside your credit cards, airline tickets or theatre tickets. DriverPass will immediately start notifying you of everything you should not miss. But there will be no generic messages that you have no interest in. DriverPass knows exactly what services you have under your contract, so it tailors the news and useful information to your car.
Everything you need in one app
In the card, you will find useful links that will help you call the roadside assistance, make an appointment for servicing of the car or report a damage. Some options will direct you to LeasePlan's 24-hour helpline for drivers, others will automatically open a pre-filled electronic form, which you can simply complete and submit, while others will lead to a website with more detailed information.
Each driver can find a list of services contracted to his/her car on the DrivePass card, while he/she can also update the car's mileage, find a tire service or read a more detailed description of each service. There are also the necessary contacts, including relevant links to Facebook, LinkedIn and LeasePlan's website. DriverPass is a useful tool whether you lease one company car or an entire vehicle fleet.
Favorite fleet manager
If you manage a large corporate fleet, DriverPass can take your relationship with the drivers to a whole new level. With a large number of cars, it's hard to make sure that the right, relevant and up-to-date information reaches each individual using the company car. Lack of information can lead to long-term frustration among drivers. When your employees are up to date, informed and engaged, they will be more satisfied. DriverPass will help you become their favorite fleet manager.
Published at December 7, 2021
Was this article helpful?
---