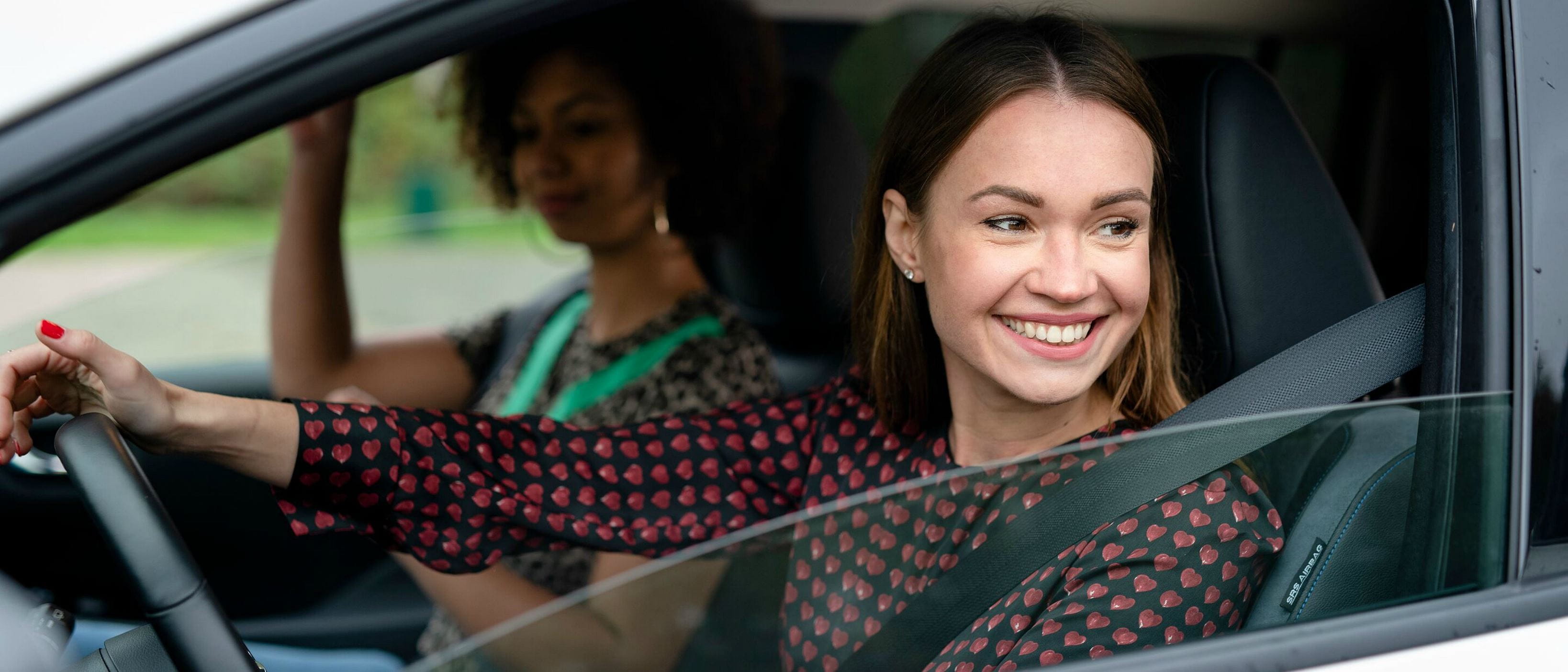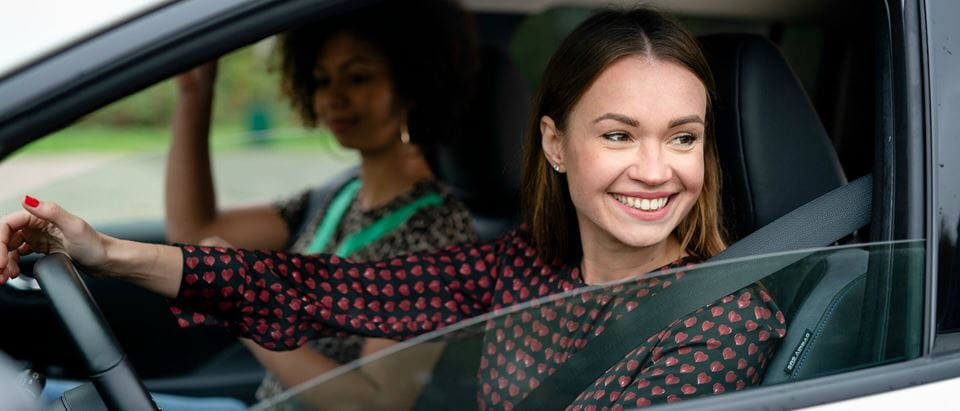 LeasePlan´s Code of Conduct
The Code of Conduct emphasizes the key principles and sets the guidelines that we follow.
Contents of the Code of Conduct
General principles of the Code

Our clients, suppliers and business partners

Our employees around the world

Society and the environment

Live by the Code of Conduct

Questions and more information

Following these principles will help us become a socially responsible company and do the work we will be proud of.
How we behave at work
With over 50 years' experience as a trusted partner to private, SME (small and medium sized enterprises), corporate and mobility service clients, LeasePlan has always understood the importance of ensuring high standards of ethical behaviour in the broadest sense. Today, in the midst of our transformational journey to unleash LeasePlan's potential in the rapidly changing mobility landscape, we continue to reflect the standards we expect across our organisation, including sustainability. LeasePlan is taking a leadership role in the transition from the internal combustion engine to alternative powertrains, targeting net zero emissions by 2030. In our Code of Conduct we explain how LeasePlan must continue to approach its business dealings, based on sound business ethics and respect for stakeholders and society. At LeasePlan, we believe the right culture, values and behaviours, both at the top and throughout the entire organisation are imperative. LeasePlan operates in a complex regulatory environment. It is important that we all realise that by setting high standards, we give clients, suppliers and business partners the confidence to work with LeasePlan. Additionally, this Code of Conduct guides us in our efforts to balance the interests of people, the planet and profit. We recognise that the trust and confidence placed in us by our stakeholders is crucial to our success. Only by conducting our business according to our ethical standards can we win and retain that trust, and succeed in our mission to provide innovative, sustainable vehicle leasing solutions to our customers wherever they may be —so they can focus on What's next. Therefore, when conducting business for LeasePlan, it is vital that we all observe the same standards. While our Code of Conduct does not address every situation we may encounter in our work, it continues to provide a framework for responsible business decisions in many everyday situations faced by you. Furthermore, it looks to put our company values —commitment, expertise, passion and respect— at the forefront of everything we do.
The purpose and use of this Code of Conduct
Our values and principles of conducting business are described in this Code of Conduct. It provides a framework for our everyday business decisions. This includes dealing with other employees, customers, suppliers, society at large, government authorities, regulators, investors and other business partners.
This Code of Conduct acts as a reminder for us of the requirement to act honestly, fairly and with integrity in our day-to-day work. It is by no means an exhaustive list of acceptable and unacceptable behaviour. We also have various specific policies that govern some aspects of situations that we may encounter around the world.1 When conducting business for LeasePlan, our suppliers, consultants, contractors, agents and joint venture partners are expected to observe similar principles of conducting business as LeasePlan employees.
Living up to our values and principles of conducting business helps us to be a socially responsible company and continue to build a business of which we are, and can remain, proud.
Our values
At LeasePlan we are committed to share a set of core values:
Commitment We take personal ownership of our actions —our stakeholders can count on us to deliver on our promises. We want all those who work with us to feel satisfied about working with us, and we proactively look for ways to continuously improve our business, processes and solutions to keep them satisfied.
Expertise Our long-standing experience and global presence have given us extensive knowledge of our business. We share this knowledge in a simple and understandable way. We listen to our stakeholders and use our know-how to offer them proactive solutions that best fit their needs.
Passion We are proud of our company and of the stakeholders we work with. We aspire to motivate and inspire the people around us by leading by example in all of our business dealings. At all times we are eager to meet the needs of our stakeholders and do so by maintaining a positive attitude in the approach we take.
Respect We demonstrate fairness and openness by respecting the feelings, values, culture and opinions of our stakeholders. We act responsibly in terms of people, planet and profit by delivering sustainable value-for-money solutions. We respect the confidentiality of information we hold. We adhere to ethical principles and act honestly in everything we do.
General principles of the Code of Conduct
We firmly believe that honesty and trust, respect for the law, human rights and sustainability form key foundations for our performance. Operating according to our values in the context of these general principles of conducting business is critical to our success.
Honesty and trust We act with integrity, honesty, openness and fairness in our business dealings. We avoid any conduct that might harm or contribute to harming our integrity and we do not promote personal incentives that might lead to a conflict with our integrity. Our internal reward structure is aligned with this rule.
Respect for the law We respect and adhere to all applicable laws and regulations as well as our own policies and standards. This includes local and international legislation, industry standards and policies and standards at both global and local level.
Human rights We recognise that human rights should be considered fundamental and universal which is why we respect the human rights as stated in the United Nations' Universal Declaration of Human Rights and the principles of the International Labour Organisation. We avoid being complicit in human rights abuses of any kind. We do not use forced or compulsory labour and nor do we employ child labour.
Sustainability As a responsible company, we will be part of the solution to create healthier environments in our towns and cities by promoting cleaner, low-emission vehicles and the infrastructure required to make these cars a viable option for our customers. That is why we are taking a leadership role in the transition from the internal combustion engine to alternative powertrains, targeting net zero emissions from our total fleet by 2030. In this way, we aim to support the effective implementation of the Paris Agreement and climate-related Sustainable Development Goals set by the United Nations.
Our clients, suppliers and business partners
We are aware of our responsibility to clients and suppliers by following these principles:
We act in accordance with the agreed contractual conditions.

We maintain our knowledge at the required level; the documentation for our products contains clear and precise terminology of the conditions.

We treat the confidential information of clients and LeasePlan with due care. We obtain sensitive information about clients only for specified, clear and provable purposes, and we process such information properly and in accordance with the law.

We act in accordance with the principles of dealing with competitors and have clear guidelines for such behavior.

We process comments and complaints about our services in accordance with applicable complaint handling procedures; we learn from our mistakes.

We contribute to reducing the health and safety risks associated with the use of our services.

We are sure that our products and services, existing and new, are always in compliance with laws and regulations, internally and externally. All relevant departments are always involved in the approval process for new products or modifications of existing ones.

In our daily work and dealings with others, we always prevent any discrimination in any form.

We avoid contacts and behaviors that may lead to or may be perceived as a conflict between work and personal interests. We do not accept or provide any personal benefits, such as gifts or services, if this could compromise independence or cause an embarrassing situation for LeasePlan or its clients. Private agreements between employees and clients should be based on an objective evaluation of price and performance. We have adopted guidelines for performing external work and for accepting gifts or services. We also have a guideline for screening employees.

We do not act - and we also try to avoid similar suspicions - on the basis of classified information or on the basis of misuse of confidential information, whether financial instruments relating to LeasePlan or its clients or information materials relating to other companies.
Society and environment
We recognise our responsibilities to wider society and the environment by adhering to the following:
We support the development of technologies that help minimise the effect of vehicle emissions on the environment and contribute to solutions that anticipate resource scarcity;

We act in accordance with relevant local and internationally recognised environmental standards;

We develop sustainable business models and products;

We seek ways to improve our own eco-footprint as a business;

We contribute positively to the development of our industry;

We support good causes and our employees participate in community projects and volunteer activities worldwide.
Live by the Code of Conduct
Each of us has the responsibility to abide by this Code of Conduct, and to use common sense in circumstances for which it does not provide explicit guidance.

We expect our managers to lead by example and create a culture which facilitates adherence to the Code of Conduct. They are the first point of contact for questions about the rules and are expected to take responsibility for ensuring that their employees are aware of, understand and abide by the spirit and letter of this Code of Conduct. This includes adhering to our values, principles of business conduct and other elements of this Code of Conduct and putting them into action.

We have the necessary policies in place and provide training and advice to assist our employees in abiding by this Code of Conduct.

We will regularly and systematically review the current policies to cover current challenges and situations that may arise.

If corporate or local guidelines contain references to conduct, such measures may exist as an extension of the Code of Ethics. But if these measures are inconsistent, the principles set out in this Code shall prevail.

Non-compliance with this Code of Conduct is taken seriously and any claims of wrongdoing will be investigated and remedied. Failure to comply with this Code of Conduct may lead to disciplinary action in accordance with internal disciplinary procedures, up to and including termination of employment.

Every employee is responsible for alerting of actual or potential violations of our business principles. LeasePlan treats all alerts and reports of actual or potential violations with appropriate confidentiality.
Questions and more information
Within LeasePlan, there are several channels for asking questions about any issues covered by this Code of Conduct or raising concerns about suspicious activity.
WITHIN LEASEPLAN CZECH REPUBLIC Generally, your direct supervisor or manager will be in the best position to resolve any questions or concerns. However, direct supervisors or managers are not the only option. Other resources may include:
your local Compliance Officer

your local Human Resources team
WITHIN LEASEPLAN CORPORATION Several channels exist within corporate head office for asking questions, raising concerns or reporting a potential violation:
Group Compliance Officer / Directory Privacy & Compliance

Senior Vice-President Legal

Senior Vice-President Human Resources
Would you like to find out more about LeasePlan? Contact us!
Call us at +420 222 829 210
We're here for you Monday-Friday from 8 a.m. to 5 p.m.
Call now
Write to us
We will contact you shortly.