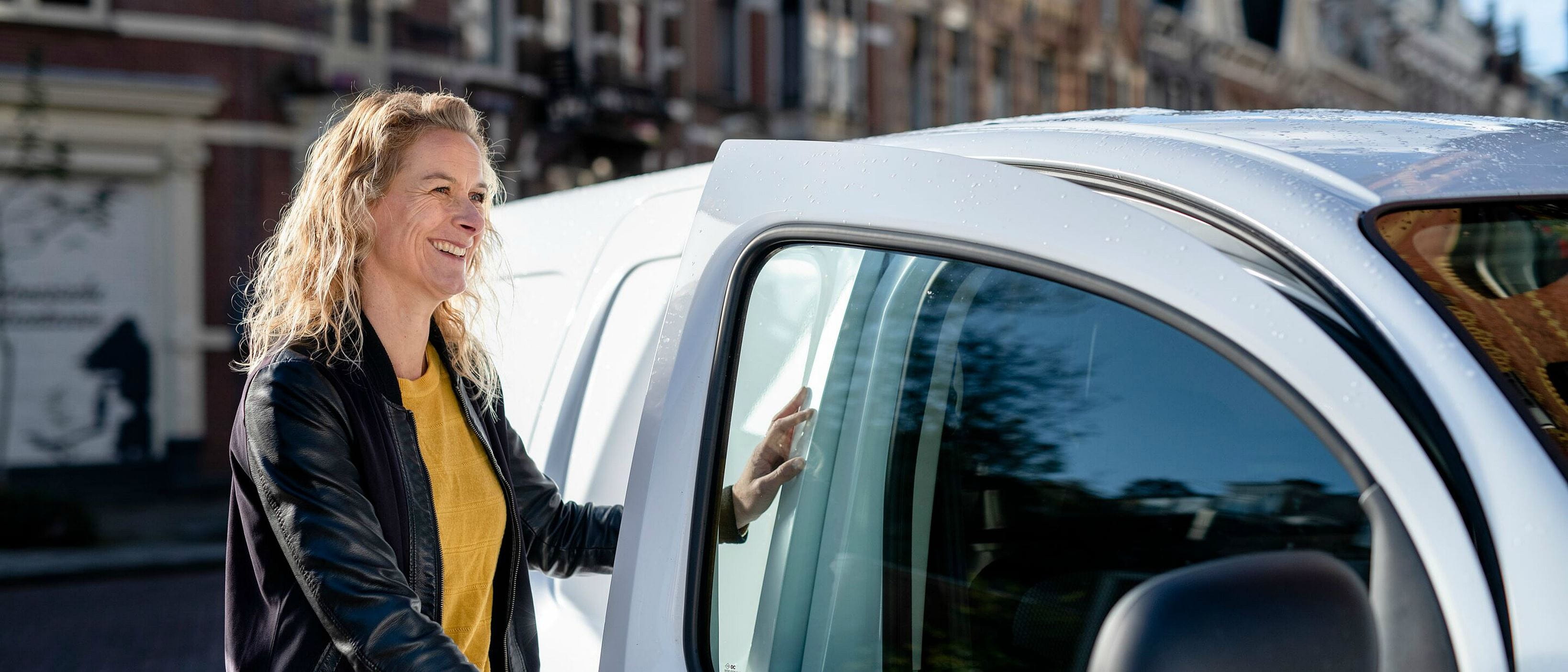 5 reasons to consider leasing a car for your small business
2 min to read
Leasing
---
If you just started your own company or are already running a small, growing business, you're dealing with a lot of uncertainties - mobility shouldn't be one of them. You may need a way to deliver your goods or services. Looking at car finance options, you might think leasing is only for large companies running big vehicle fleets. But it's not. Any type of business, large or small, can benefit from it.
Is vehicle leasing right for you?
Here are 5 reasons why you should consider leasing a vehicle for your small business
1. Value for money
Buying your own car or van requires a hefty upfront investment without any guarantee you will save on your bottom line. Leasing means you get a new, reliable vehicle, for a set period of time, at a fixed monthly fee. In other words, you don't need to find or use capital to fund your company car! What's more, leasing a car is generally cheaper than buying one. Think of the services, residual value, interest, taxes and insurance that is included in your lease – you get value for money.
2.    Peace of mind, in one package
Leasing lets you choose a contract that covers all your car's maintenance and service, so the annual check-up, tyre replacements, repairs, and roadside assistance are included in the package. Leasing keeps your company moving, taking away all the hassle and administration tasks related to your car. So that you can have the peace of mind you need to focus on your core business. And when it's time to hand back the keys, you don't have to worry about selling or trading the car. The leasing company takes on the risk for you.
3. Tailor-made solutions
Whether you're growing your team and need more cars, or simply need the predictability of a fixed-monthly fee—leasing gives you flexibility, scalability, and control—invaluable assets in an uncertain future. You choose the term, tailor your contract to your budget and needs, and then focus on what's next for your business.
4.     Brand new makes and models
Leasing allows you to select your new vehicle from a wide variety of the very latest makes and models, and best deals. You benefit from the reliability, durability and exceptional fuel economy of driving a new car with all the best tech and innovations. This lowers your costs and makes your car less exposed to maintenance and performance issues that appear as a vehicle ages.
5.     Driving for business and private
Your new lease vehicle won't only help you drive your business, but can also get you and your family wherever you need to go. With the range of services included in your leasing contract, you can rest assured you're always covered on business trips or family vacations.
All the support and service you need
Whether you are an SME business owner, an independent professional or an entrepreneur, leasing gives you the peace of mind you need to focus on what's next for your business. Your leasing package is tailored to your budget and needs, including the right car, a full range of services and support. Leave the hassle to the leasing company and simply enjoy the ride!
Want to learn more? Discover our best deals here or search for the latest makes and models.
Published at June 6, 2019
---