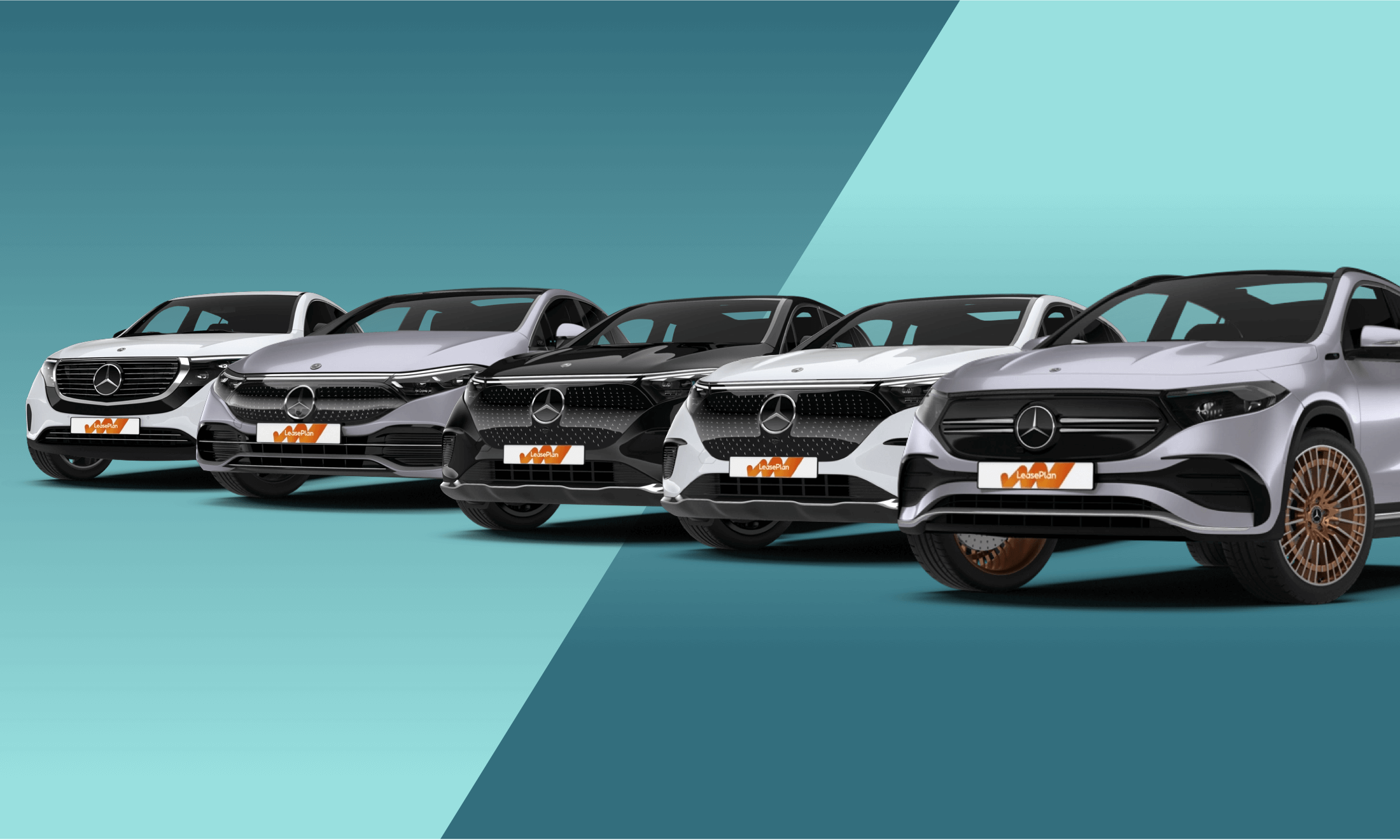 The Growing Mercedes EQ Range
An Evolution of Electric Luxury
The Mercedes-Benz EQC
SUV practicality meets sports car sleekness.
Mercedes-Benz EQC, the first member of the EQ range, blazes a new path for electric driving and in design. A full-sized SUV, the EQC's smooth, rounded exterior features a sleekly arranged surface, with the front grille and headlights accentuated by a LED light band at the top. Inside the plush cabin, digital and physical merge seamlessly to empower whoever takes the wheel. Equipped with the industry-advancing MBUX media system, the EQC responds to the driver's natural, conversational language. The vehicle features compact electric drivetrains at each axle, which give the EQC the confident and sporty characteristics of an all-wheel drive vehicle, delivering 402 hp and 561 lb-ft of torque and refined handling. With the ability to fast-charge from 10 to 80 per cent in 40 minutes, the EQC is poised to conquer any highway. More than just an electric vehicle: the EQC is a bold statement about the future of driving that forges a striking new path for Mercedes-Benz.
The Mercedes-Benz EQS
The first electric vehicle in the luxury class
Mercedes' electric evolution began with the EQS — a vehicle embodying the iconic S-Class, built with a highly advanced electric architecture that forges the path for all upcoming Mercedes-EQ models. If you're after the most technologically advanced, full-size luxury sedan, then the Mercedes-Benz EQS is it. Fusing technology, design, functionality and connectivity, the EQS delights both drivers and passengers. Climb in and be mesmerized by an almost magical lighting mood as you're immersed in a breathtaking world of entertainment — the large, curved MBUX Hyperscreen unit sweeps across the cabin and driver profiles based on fingerprint scans lets you personalize your journey. The EQZ spoils its riders with voluminous interior space, gorgeous cabin materials, headrest pillows, massage functions and neck-and-shoulder heating, not to mention six USB-C ports. With ranges up to 770 kilometres (WLTP) and an output of up to 385 kW the powertrain of the EQS also meets every expectation of a progressive sedan in the S-Class segment.
The Mercedes-Benz EQS SUV
An electric SUV, reimagined.
Not only does the EQS SUV excel in how far you can go with one charging session — it excels in how far you can go in every sense. Inside, the EQS SUV features the type of rich materials and high-tech equipment that define modern-day Mercedes-Benz models. Spacious for up to seven people, its range of talents is as impressive as its driving range — about 780 km for the entry-level EQS 450+ (RWD). Personalization memorizes hundreds of preferences, recognizes fingerprints and faces, and learns over time. You can even pre-purify the cabin while the car charges or enjoy a symphony of seat comfort, sound, aroma and ambient light. Plan your route to optimize range and speed recharging with the MB Navigation with Electric Intelligence. The EQS SUV comes standard with an adjustable air suspension and a rear-axle steering system that makes it surprisingly agile. It's an electric SUV reinvented with the Mercedes values you love.
The Mercedes-Benz EQE SUV
A classy new choice for luxury EV buyers.
The fourth model to come from Mercedes's dedicated new EV platform, the EQE SUV delivers plenty of clever tech, a luxurious interior and a claimed WLTP range of up to 590 kilometres. The EQE SUV Is an electric alternative to the GLE, smaller than the EQS SUV and more spacious than the EQE sedan. With its aerodynamic, smooth, rounded appearance, the EQE SUV doesn't look like other modern crossovers and goes a step further to wow with technology features, including a dashboard full of digital screens and options such as rear-wheel steering and biometric driver authentication. The EQE350 SUV comes with a 288-hp electric powertrain while the EQE500 is more performance-oriented, with 536 horsepower on tap. Offered with a choice of alloy wheel designs ranging from 19 to 22 inches, the EQE SUV matches its sedan sibling's 170kW DC rapid charge speeds for a 10-80 per cent top-up in just over 30 minutes.
The Mercedes-Benz EQA
Electric athlete in compact form
The Mercedes EQA offers everything you desire in an upmarket small SUV: quality and refinement, a first-rate cabin and top-of-the line infotainment and tech systems. A close relation of the GLA, it delivers all the same thrilling characteristics combined with an efficient electric powertrain. A few exterior styling tweaks mark it out from the GLA, like the light bars that stretch across the front and the rear and the black plastic fascia that covers its grille. Inside, the infotainment system is a real highlight. Smart assistants also support the driver in accident avoidance and Navigation with Electric Intelligence is included. In addition, the car features various exceptional Mercedes-Benz functions, such as ENERGIZING Comfort and MBUX (Mercedes-Benz User Experience). All EQA versions use a 66.5kWh battery but there are three different power outputs available: EQA 250 produces 187bhp, the all-wheel-drive EQA 300 4MATIC delivers 225bhp and the EQA 350 4MATIC delivers 288bhp. If you are looking for comfort and refinement, then the EQA certainly delivers.
With that in mind, the company is pouring over a century of knowledge into electric mobility, and its new Mercedes EQ range delivers all the luxury and performance you expect from Mercedes-Benz in a future-friendly form. With an uncompromising blend of comfort, performance, design, intelligence and technology, your Mercedes EQ is ready to take you forward — to the future — in style. Meet the shiniest new members in a growing family of all-electric vehicles bearing the Three-Pointed Star.
Want to know more? We are here to help.
Looking to improve your sustainability credentials but don't want to compromise on style? These EVs are available in our showroom.