Citroën's C4 X offered an affordable alternative to the classic mid-size sedans and SUVs. The car has an elegant fastback silhouette, many SUV traits and a very spacious boot. Citroën promises the best knee room in its class, plenty of headroom, optimum all-round visibility and above all a boot capacity.
Electric fastback
The Citroën ë-C4 X combines the pull of a hatchback and an SUV to create a stylish yet recognisable cocktail. At 4.60 metres long, it fits nicely in the Citroën range between the 4.36-metre-long C4 and the 4.80-metre-long C5 X. Its special looks include a large 510-litre boot and equally spacious seating space.
Unlike other markets, where the C4 X also comes with a combustion engine, the ë-C4X is always a fully electric car in our region.
Electrical power
The ë-C4 X is a front-wheel drive model with an 100 kW (136 bhp) electric motor that delivers a maximum torque of 260 Nm and accelerates to 100 km/h in 9.5 seconds. Its top speed is limited to 150 km/h.
According to Citroën, the 50 kWh lithium-ion battery offers a range of up to 418 kilometres. It can be charged at a rapid charging station by up to 100 kW. At a conventional wallbox or public charging station, the ë-C4 X can extract 7.4 kW (monofasic) as standard and optionally 11 kW (three-phase).
Citroën Advanced Comfort
The main advantage of every self-respecting Citroën has always been its comfort, and this model is no exception. The Advanced Comfort seats were given a special 1.5-centimetre foam layer that provides extra support and improved seating comfort, and the suspension with Progressive Hydraulic Cushions uses two hydraulic stops (compression and decompression) at the top of the shock absorber instead of mechanical stop points for extremely smooth driving comfort.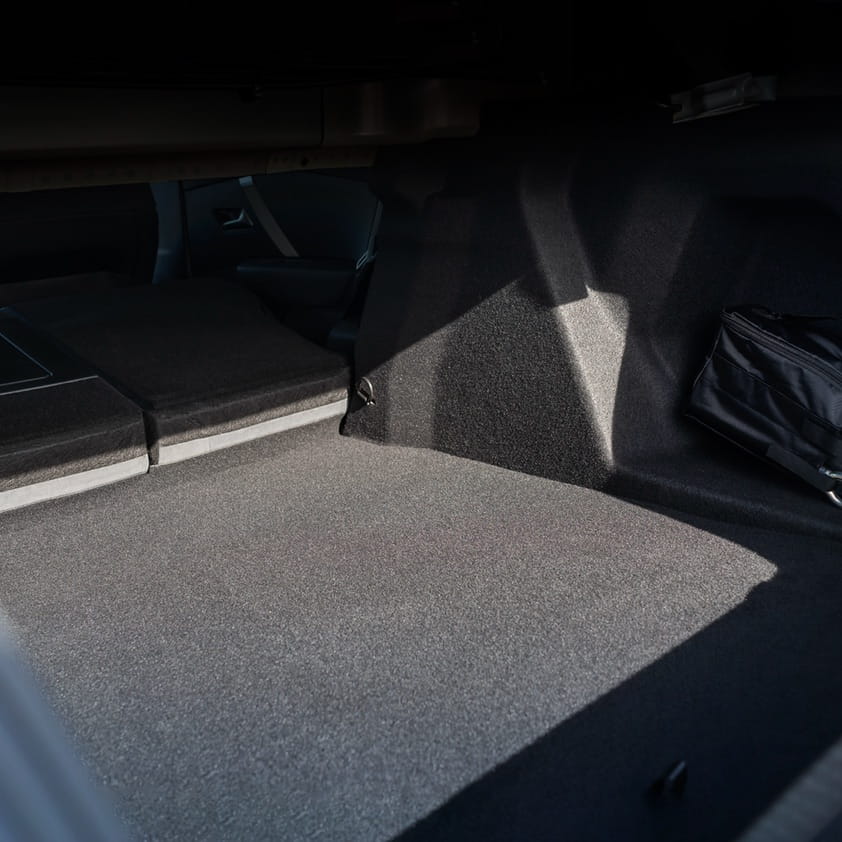 Large boot
Plenty of space
With 198 mm of knee space on the rear seats, plenty of headroom and 1,440 mm width in the elbow area, the ë-C4 X is very spacious on the inside. With a capacity of 510 litres, the boot is exceptionally large and there are 16 storage compartments in the interior, offering a combined capacity of 39 litres.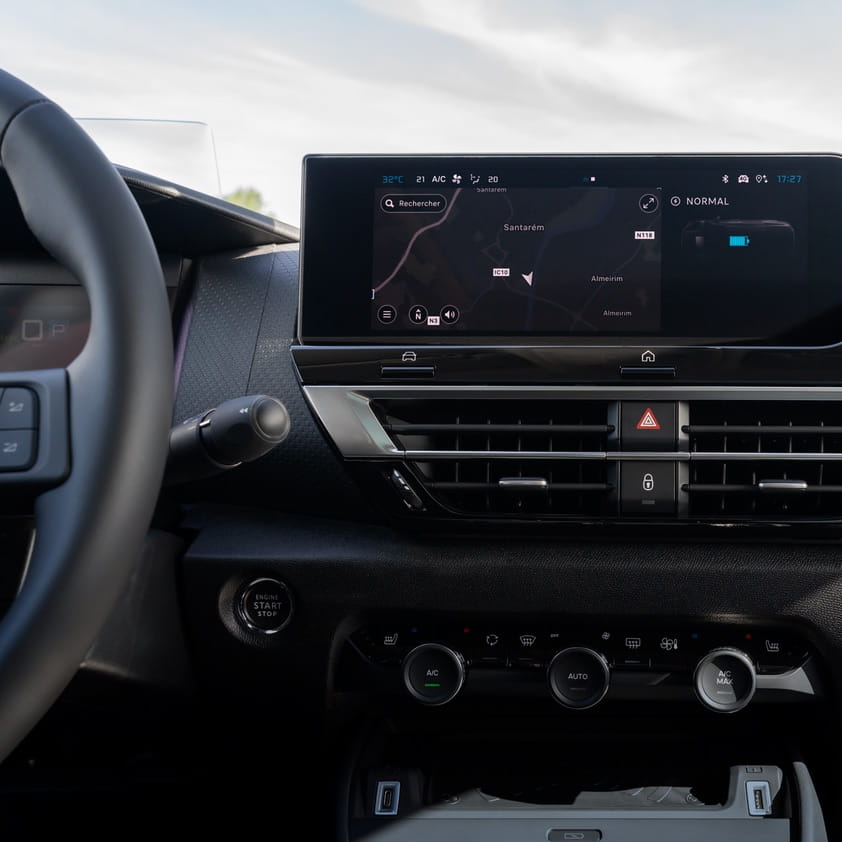 New infotainment system
MyCitroën Drive Plus
The ë-C4 X has the brand's new infotainment system generation on board. The MyCitroën Drive Plus system uses a 10-inch, intuitively operated and responsive high-resolution display that can be personalised with widgets.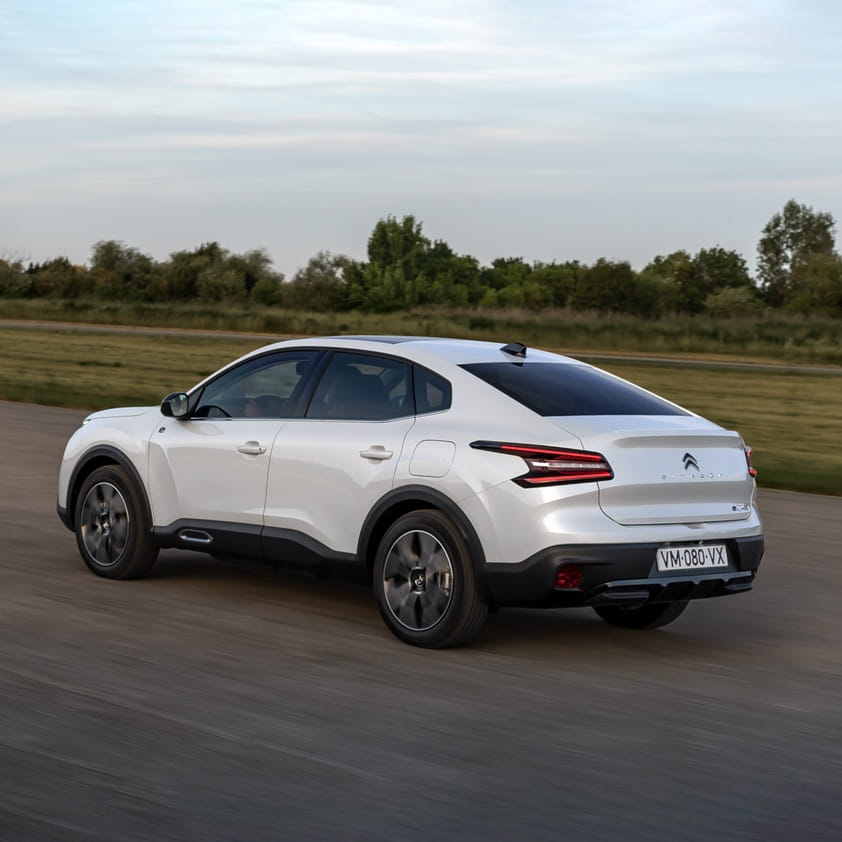 Low drag coefficient
Power line
The ë-C4 X's streamlining is particularly well-maintained, with a dynamic roof line that flows gracefully from the front to the rear window and into the boot lid to create a fastback silhouette. The drag coefficient of Cx 0.29 contributes to the range.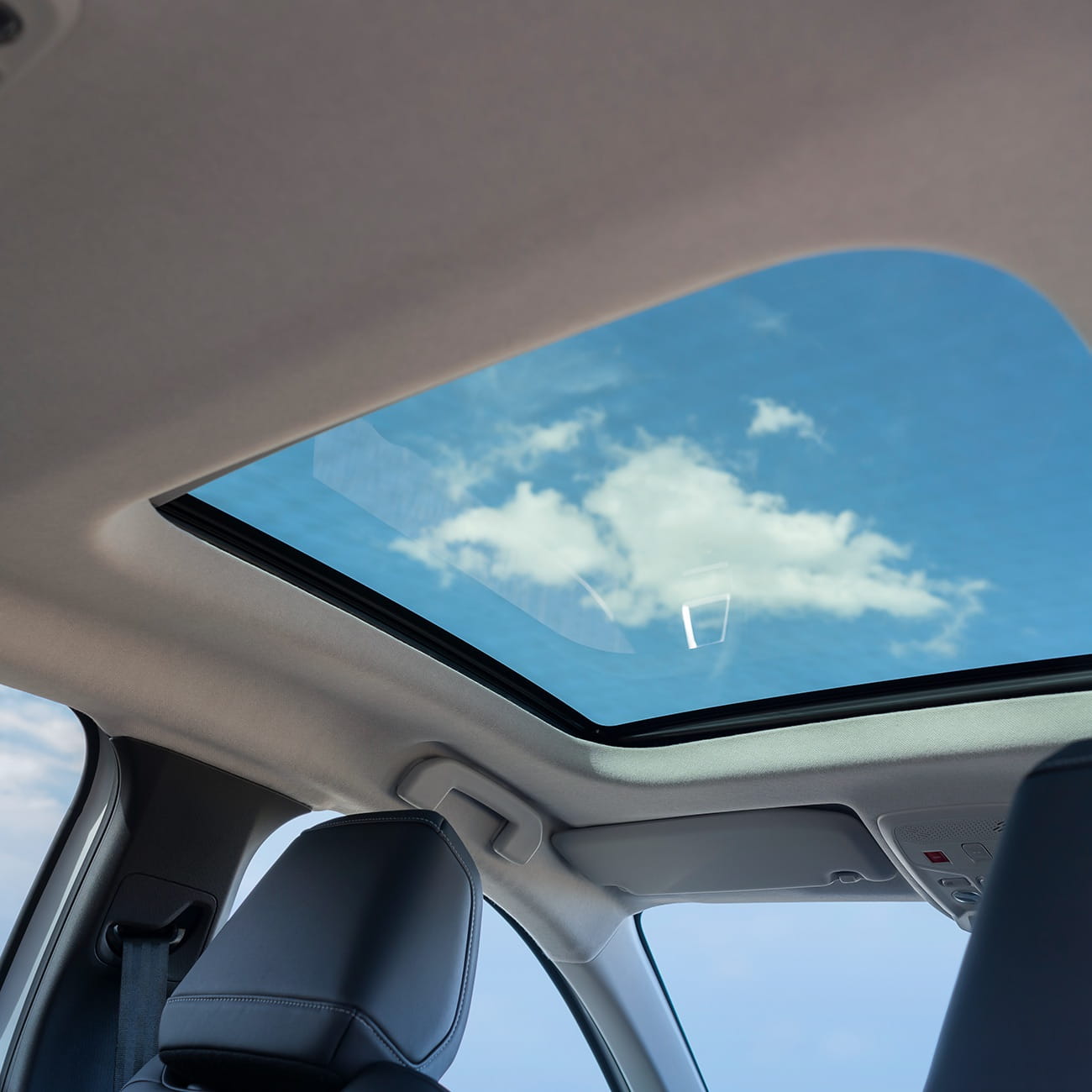 Three equipment variants
There's something for everyone
The ë-C4 X is available as a Feel, Shine or Shine Pack, each with additional features and equipment, to offer something for everyone, taking into account the available budget and the customer's preferences.
Citroën ë-C4 X