Success story gets a new design language
The C5 Aircross SUV is a success for Citroën, which has already sold around 300,000 units. The facelift it received in the summer of 2022 was accompanied by more structured lines that bring this SUV back to life in terms of look.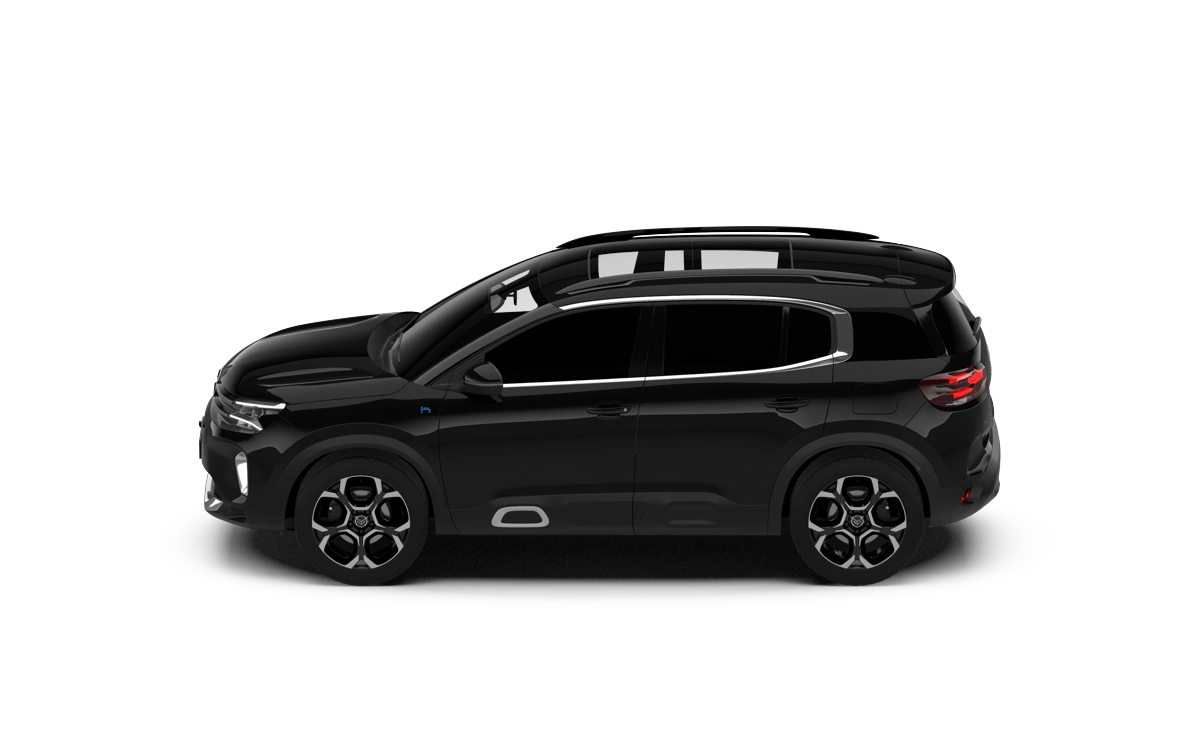 Two power levels for the plug-in
As a plug-in hybrid, the C5 Aircross is available in an 180 bhp variant and a 225 bhp variant, each with a 1.6-litre petrol engine in combination with an electric motor. The battery has a capacity of 13.2 kWh and enables an electric range of up to 60 kilometres while it can reach up to 135 km/h purely on electric power.
The battery can be fully charged in an hour and three quarters, but then you have to go for the optional 7.4 kW on-board charger. With the standard 3.7 kW charger, it takes 3 hours and 35 minutes, and at a 2.3 kW household socket it takes 5 and three quarter hours.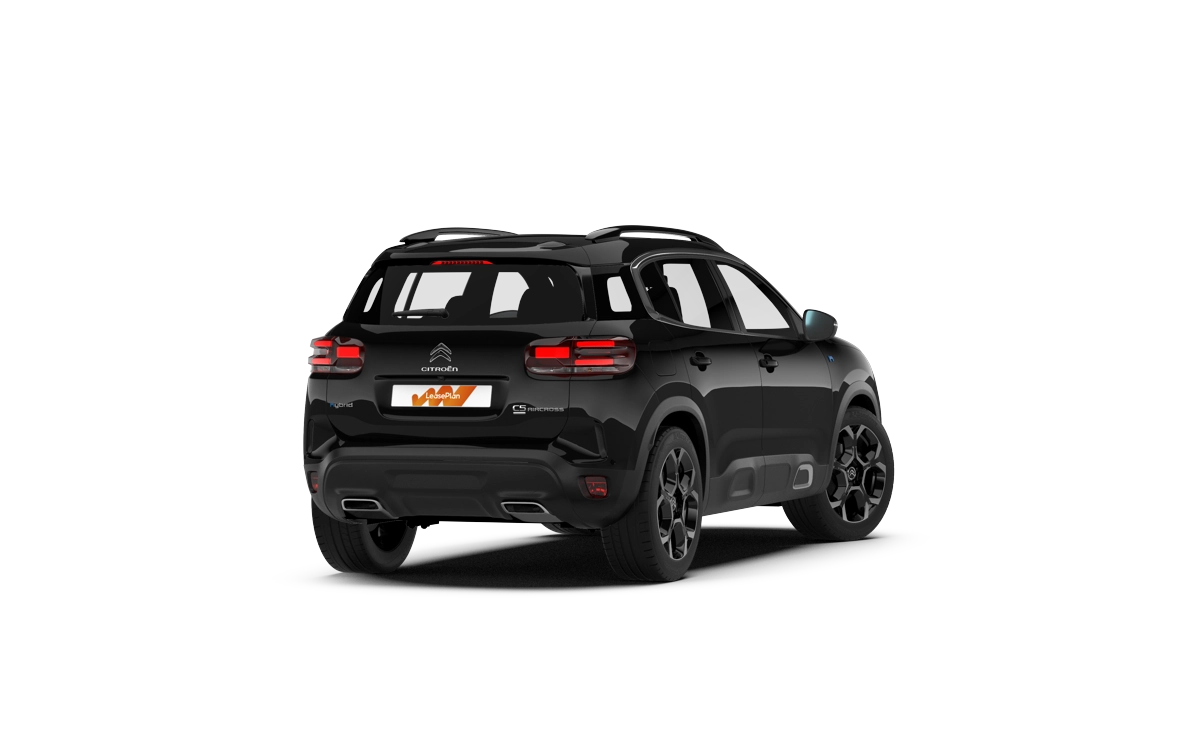 Focus on well-being on board
No one can ignore the French brand's reputation for comfort. This model is no exception, with the extremely comfortable Advanced Comfort seats with extra foam padding, well-maintained noise insulation and suspension with the Progressive Hydraulic Stops shock absorbers that optimally filter out unevenness on the road and make a drive feel like being on a flying carpet.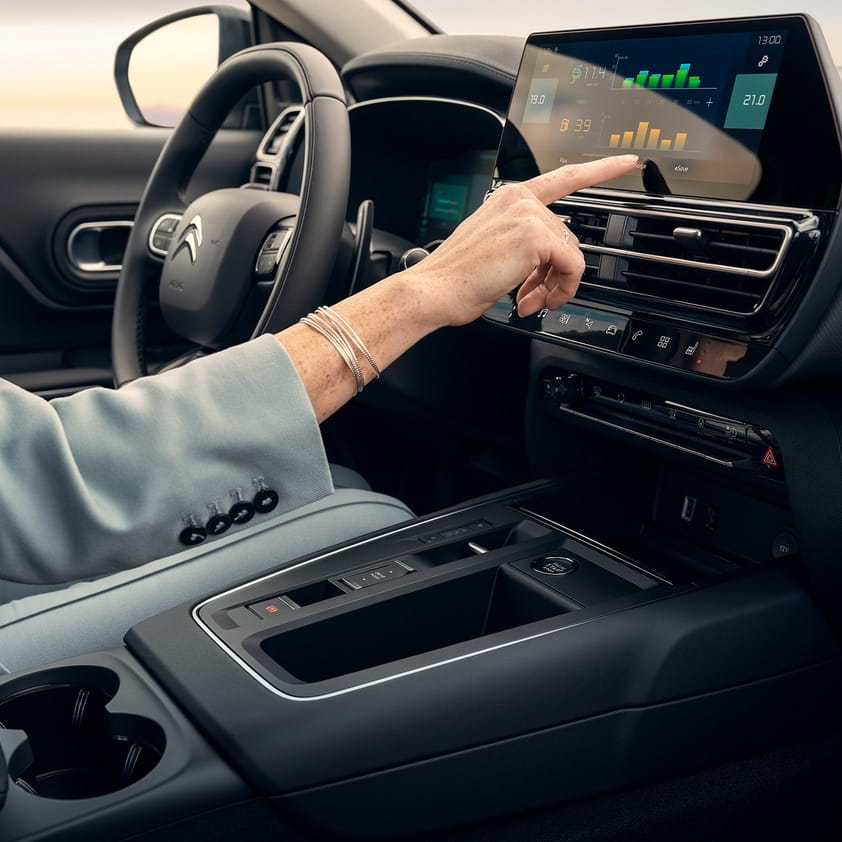 New touchscreen
Digital interface
The C5 Aircross Plug-in has a digital and customisable instrument panel directly in front of the driver and combines it with a new, user-friendly 10-inch touchscreen in the top centre of the dashboard to manage and view all vehicle functions and the various infotainment system elements.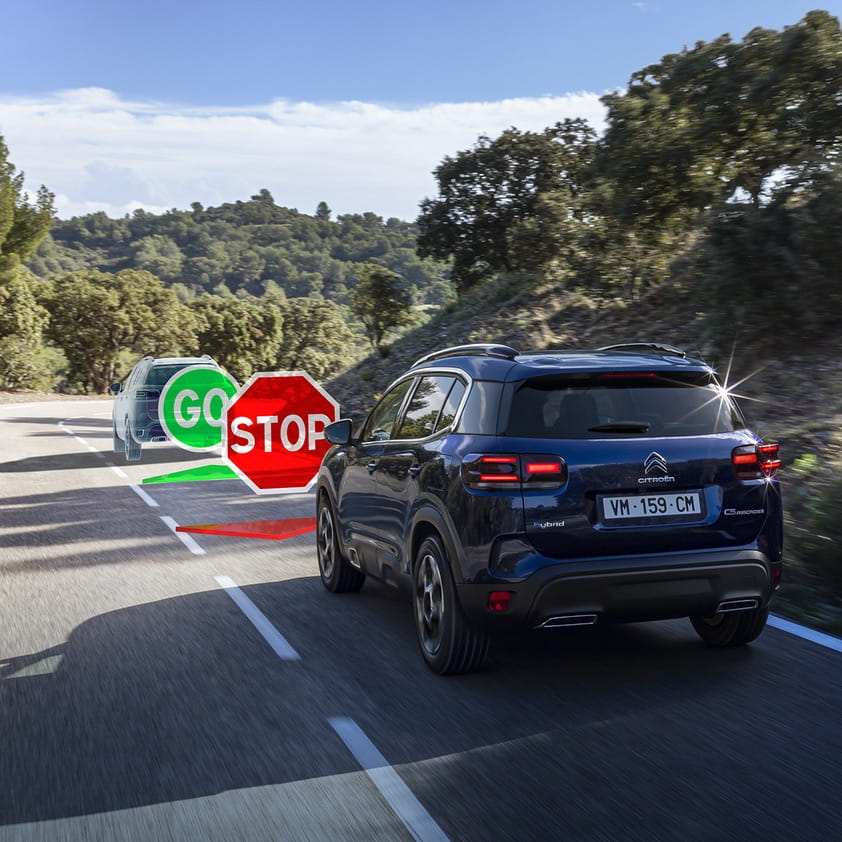 From purely electric to sporty
Three Drive Modes
On the centre console, a Drive Mode switch allows the driver to choose between three different driving programmes – from purely electric to hybrid – where the electric motor and combustion engine work together for optimum efficiency, right up to the sports programme where the system power of up to 225 bhp is harnessed to deliver an exhilarating performance.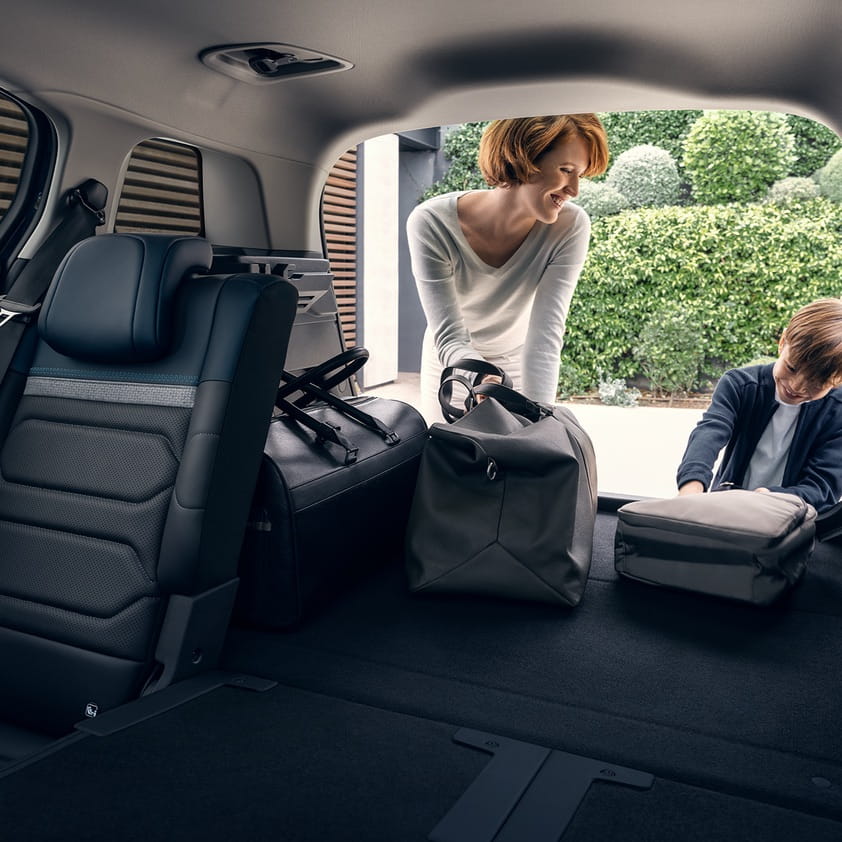 Unique in its segment
Three individual rear seats
The C5 Aircross is the only car in its segment that can unfold, with three separate and individually sliding and folding rear seats. This means that the load compartment can be extended from 460 to 600 litres by pushing the second row forward.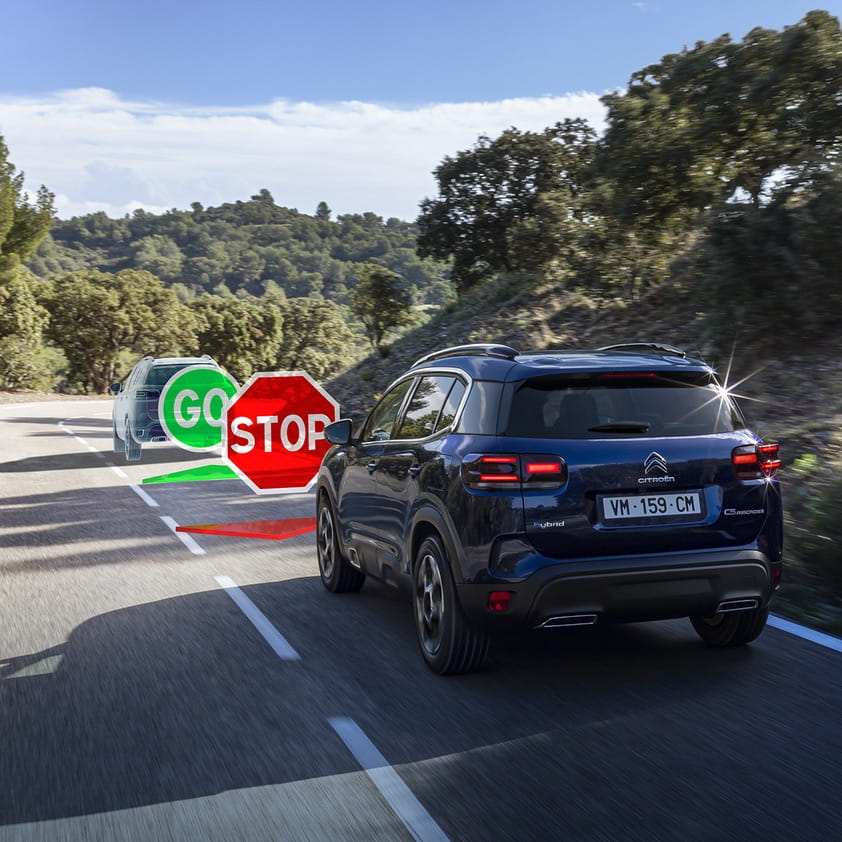 Level 2 autonomous driving
20 Driving assistance systems
A wide range of driver assistance systems enhances comfort and safety for the driver and occupants of the C5 Aircross. Highway Driver Assist is a level 2 autonomous driving system that combines adaptive cruise control with a stop-and-go function and active lane monitoring to make long journeys as relaxed as possible.

Citroën C5 Aircross plug-in hybrid
Want to know more? We're here to help!
Business Lease
Looking for a new lease car as a self-employed person or small business? Call +32 2 722 62 11. From Monday to Friday between 8:00 and 17:00. Or contact us via the form by clicking on 'Contact us'.