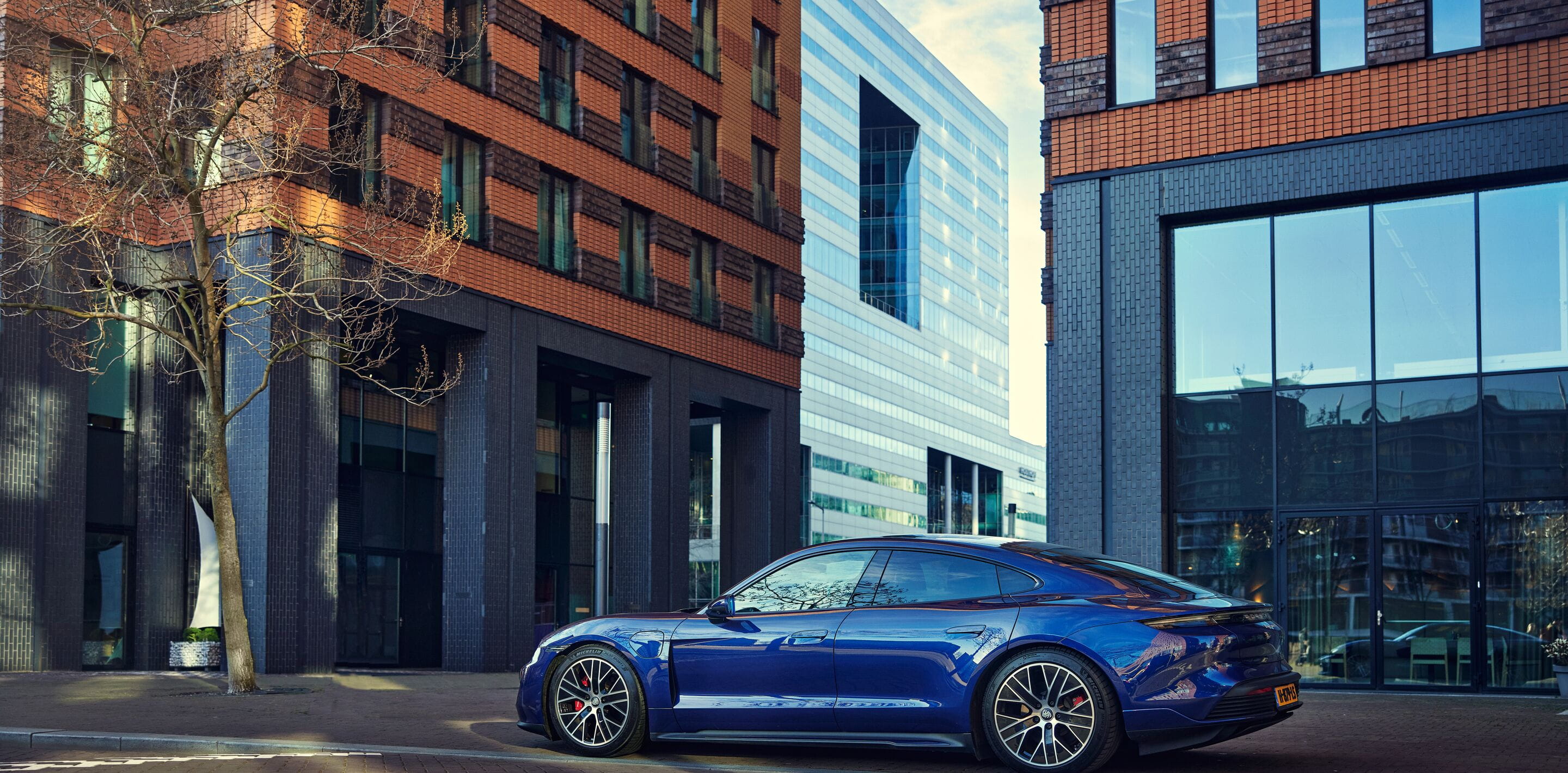 EV business lease
The new way of driving
LeasePlan gives you the freedom to choose the car that best fits your brand image without worrying about the price. Our Business Lease solutions offer a wide range of makes and models at a predictable monthly fee. Unlimited mobility on a limited budget.
3 reasons to drive electric
 

Better for the environment

Driving electric means zero CO2 emissions which is better for the environment. As countries and cities moves towards zero emissions regulations, making the switch now means you're ahead of the curve.

 

Lower fuel costs

Charging with electricity is cheaper than fossil fuel, in addition EVs usually comes with attractive tax breaks. Electric engines require less maintenance, saving you time, money and hassle.

 

Quieter, smoother drive

Driving an electric vehicle is smooth, quiet and comfortable. Charging networks are growing and fast charging technology is improving meaning EVs have a longer range and quicker charging times.
Featured vehicles
Polestar 2
Two words to describe this polished, all-electric fastback?
Ford Mustang EV
Does this EV live up to its muscle-car eponym?
Discover our EV business lease offers
FAQs about sustainable mobility
Which additional documents can be requested during a credit check? When you place an order with us, we first carry out a credit check. LeasePlan cooperates with an independent credit company for this purpose. To determine your credit status, (one or more) additional documents can sometimes be requested during this process. Here's an overview of the eight documents that can still be requested afterwards. •A copy of the articles of association •An attestation of the social security service •A deed of guarantee •A financial plan •Interim figures (for example of the annual accounts, profit and loss account, balance sheet, etc.) •A memorandum of incorporation •The most recent balance sheet •A personal tax billWhat is included in my lease agreement? •Repairs, maintenance, and tyre replacement in case of normal wear and tear •Damage repairs •Window repairs •Registration taxes and road taxes •Civil liability, risk retention (damage risks assumed by customer), legal assistance, and driver's insurance •The deductible depends on the model you selected •The number of kilometres within the mileage selected mileage package. •European roadside assistance including a replacement vehicle for five days in case of full immobilisation on the road (technical breakdown or accident). •Replacement vehicle in case of repairs and restorations taking more than 24 hours •Our assistance, 24 hours a day, 7 days a week •Your car's financing •Years of driving enjoyment How can I add additional services, such as a petrol card or winter tyres? We will contact you after you have submitted your application. We will discuss possible additional services and you can decide whether or not to add services to your application.What are the payment options? Direct debit from your account is the only payment option for monthly lease payments.