Get in touch with LeasePlan Belgium
Need roadside assistance?
Need roadside assistance in Belgium? Call LeasePlan Assistance on +32 78 150 600. Available 24/7! Need roadside assistance abroad? Call +32-2-722-60 00. Reachable 24/7!
Call now
LeasePlan drivers
Are you driving a LeasePlan car and do you have a question or problem? Contact us via the form by clicking on 'Contact'.
Business Lease
Looking for a new lease car as a self-employed person or small business? Call +32 2 722 62 11. From Monday to Friday between 8:00 and 17:00. Or contact us via the form by clicking on 'Contact us'.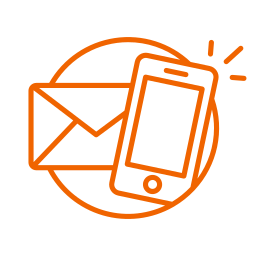 Private Lease
Looking for a new private lease car or do you have any questions about your actual Private Lease car? Contact us!
Fleet management
Do you manage a large fleet of cars and are you looking for professional support? Or do you already have more than 25 LeasePlan cars in your fleet and have one question? Contact us via the form by clicking 'contact us'.
Press
Are you a journalist and do you have a question for us? Contact us via the form by clicking on ''contact us''.
LeasePlan offices Belgium
What is an electric vehicle?
An electric vehicle, also known as an EV, uses one or more electric motors or traction motors for propulsion. The energy used to drive an EV is stored in the battery and the battery is charged at a charging station (at home, in the office or in public).
Do I also have to pay benefits in kind for the loading installation on top of the lease car?
No additional benefit of any kind is deducted for the charging point made available and the power taken back, on top of the benefit of the actual car.  
What are the differences with an internal combustion engine vehicle?
EVs differ in more facets than just size and engine power of combustion engine vehicles. For example, an EV has: 
A quiet engine and automatic transmission with only one gear 
No tailpipe emissions 
More interior space due to the lack of a large engine 
A battery that needs to be recharged. Charging infrastructure is therefore a must
How safe are electrical vehicles?
Electric vehicles are approved for all safety factors, just like conventional vehicles. In the event of a collision, there is a possibility that some parts may receive an active charge or that short-circuiting causes an electrical fire, though the safety precautions and construction have limited this risk to an absolute minimum.
Can I get electrocuted if I have an accident?
An electric car, just like any other car, has also been tested for safety. In the event of an accident, there is a risk that parts of an electric vehicle will be electrically powered or that a fire will start as a result of a short circuit, although the chance of this happening is very small due to safety features and construction.
Do I need to adjust my fire insurance if I install a home charging station?
It is sufficient to report this to your insurer.
As an EV driver, what if you have to deal with a completely dead battery, is this included in the breakdown service?
If you are stranded with a flat battery, Assistance will transfer your car to a nearby DC charger so that you can recharge it and continue on your way.