Get in touch with LeasePlan Belgium
Need roadside assistance?
Need roadside assistance in Belgium? Call LeasePlan Assistance on +32 78 150 600. Available 24/7! Need roadside assistance abroad? Call +32-2-722-60 00. Reachable 24/7!
Call now
LeasePlan drivers
Are you driving a LeasePlan car and do you have a question or problem? Contact us via the form by clicking on 'Contact'.
Business Lease
Looking for a new lease car as a self-employed person or small business? Call +32 2 722 62 11. From Monday to Friday between 8:00 and 17:00. Or contact us via the form by clicking on 'Contact us'.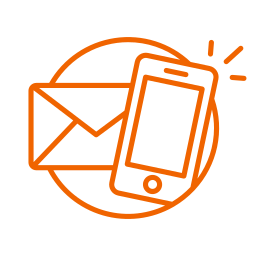 Private Lease
Looking for a new private lease car or do you have any questions about your actual Private Lease car? Contact us!
Fleet management
Do you manage a large fleet of cars and are you looking for professional support? Or do you already have more than 25 LeasePlan cars in your fleet and have one question? Contact us via the form by clicking 'contact us'.
Press
Are you a journalist and do you have a question for us? Contact us via the form by clicking on ''contact us''.
LeasePlan offices Belgium
Does an electric vehicle require different maintenance than a vehicle with petrol or diesel?
An electric vehicle requires less maintenance. This is due to the engine's reduced number of moving parts compared to a conventional combustion motor, which therefore leads to reduced wear. Moreover, oil changes are a thing of the past and the vehicle does not have an exhaust or gears. In addition, the brakes are less susceptible to wear thanks to the regenerative braking capacity.
What does it cost to charge an electric vehicle?
It depends on where you are going to load. In most cases, loading at home is cheaper than at public loading points. An average electric car consumes 15 to 20 kWh per 100 km. Suppose your rate for electricity at home is €0.25 and you drive an average of 15,000 km per year, then the cost of charging your car will be between €563 and €750 per year. When charging on the road, you pay the rate determined by the charging station operator. In addition to a kWh price, the operator can also charge a starting rate and an incentive rate. On www.newmotion.com you will find an overview of available charging stations in Belgium and Europe with the price per kWh.
What about the batteries of all those electric cars in terms of their impact on the environment?
The mining of materials for the production of batteries is monitored by car manufacturers that they are sustainable. This is comparable to the production of batteries for our millions of mobile phones and laptops. An electric car also drives 4 to 5 times longer than a classic car, so fewer have to be produced. At the end of their function in the car they can start a second life as a battery at home to charge your new electric car with solar energy that we have stored during the day. The recycling of batteries, whether it is from our cell phone or car, can be recycled for more than 95% and reused for new batteries.
How much does it cost the public to charge my electric car?
Prices differ per loading point. Depending on the operator of the charging station, prices may be based on: 1. Starting fee (one-off) The operator charges a fee for the start of a charging session. Starting charges can be combined with other pricing models.
Minute based charging The operator creates the invoice based on the time your car is connected to the charging station. This means that you pay as long as you are parked at the charging station, even after charging has been completed. For charging stations that use this system, you will see the following note in our app: "charges apply as long as your car is connected to the charging station, even when the charging process has already stopped".

Charging per kWh and based on time This operator invoices its charging sessions on the basis of the kWh consumption in combination with the parking time at the charging station.

In all cases, the costs of recharging your car are charged to your employer via LeasePlan. We recommend that you check the prices on our app or our website before every recharging process. Charging with fast chargers, for example, is much more expensive than charging at normal charging stations. Before connecting to a quick charger, check whether the speed advantage is worth it compared to the higher costs. Also agree with your employer what is allowed and what is not. 
How is the standard rate at which the driver is reimbursed determined?
LeasePlan follows the national CREG tariff for reimbursement to the driver. Every month, the CREG publishes the average cost per kWh for household customers. LeasePlan applies this monthly CREG rate to the reimbursements. The publication of CREG can be found on www.creg.be
Why are charging sessions sometimes missing from my refund?
When you charge at home at a home charging point, the data from your home charging session is stored in the device. At the same time, the device communicates via internet with the Charge Point Operator (CPO), e.g. Blue Corner.  
When the connection is poor or lost, it is possible that the CPO does not have all the data at that moment to make a full refund. Thus, there may also be a difference between what you are refunded and what you find (later) in the CPO portal or app. Stored data from a home loading session are not lost, however. Once the internet connection is there again, the home charger will send the missing data. The next refund will then include these missing sessions.