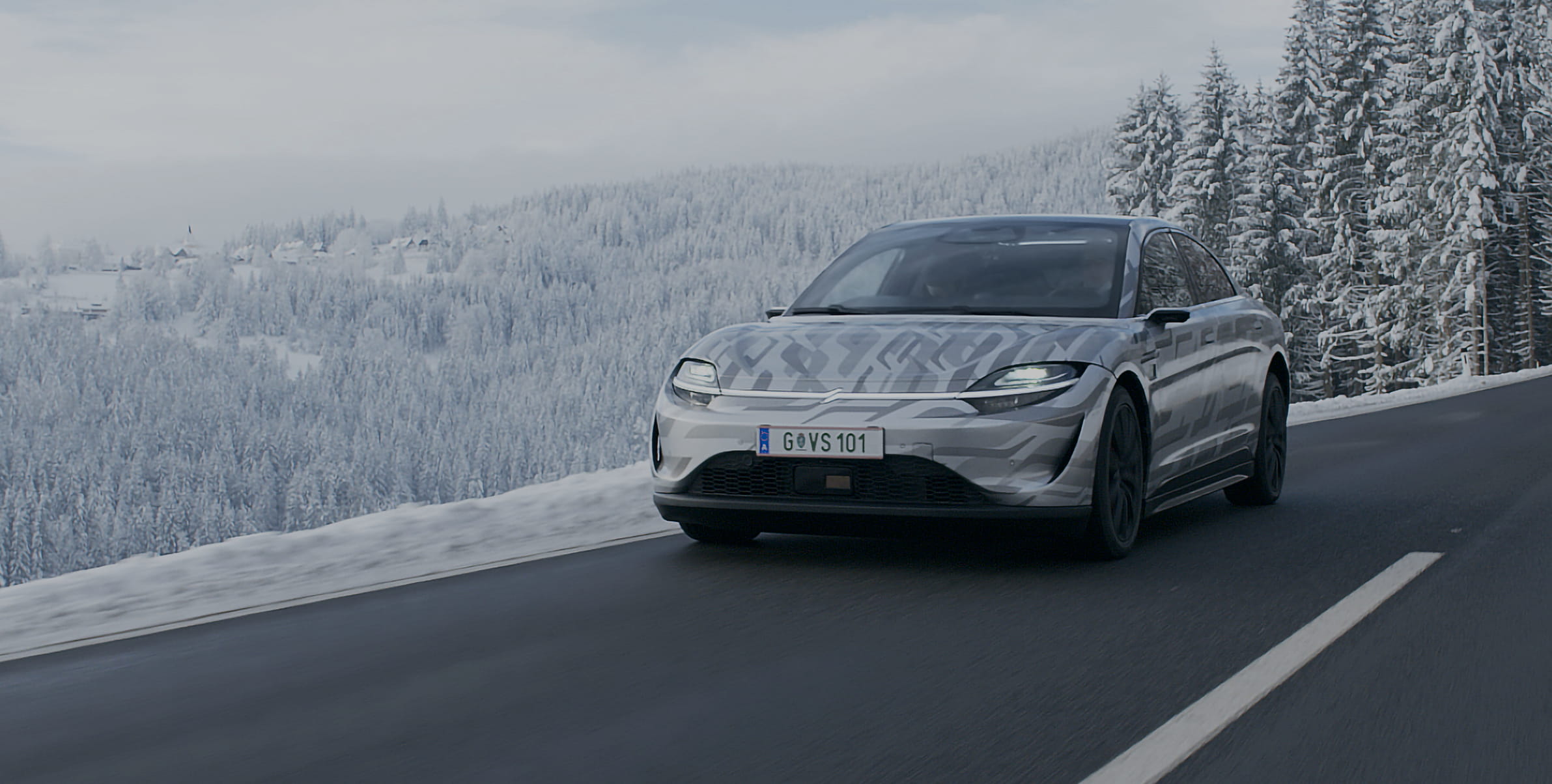 Sony jumps into the EV startup game
The world's largest electric gadget maker unveils Vision-S concept car
From Wall Street to the Motor City, investors are betting on EVs in a big way, seeding a slew of new Tesla-wanna-be startups around the globe. Recently added to the S&P 500, Elon Musk's electric car making company is now valued at $600 billion—which is more than Toyota, Volkswagen, General Motors, and Ford combined. So it's no wonder that hope springs eternal for those who now follow suit, throwing their hats (and huge sums of money) into the EV startup ring. Nevermind that most haven't yet successfully built or sold a car—electric, or not—ever.
So, what's the driving force behind these non-car-making companies taking this huge green-motoring gamble? Is it a dream of wild riches, or something more, that calls for this creative cross-breeding between industries? Take Sony, for example. The world's largest manufacturer of consumer and professional electronic products unveiled a stunning surprise at the 2020 Consumer Electronics Show—the Sony Vision-S, an all electric concept sedan. But why?
So, maybe this new EV gamble it's not just about 'adapting' to survive or even sole financial gain. Perhaps, there are other company's with a vision like Sony's—not fueled by fears of getting left behind—but rather, driven by imagined possibilities for a better, greener, more-mobile tomorrow.
Read more about EVs to watch for in 2021 right here.
Would you like to drive other EVs?
Please provide your contact details so we know how to reach you. We're happy to discuss your lease options, with no obligation.