Best electric cars of 2019
Go electric in style!
The electric revolution went into overdrive this year with the release of exciting models every other week and big leaps in charging technology. Today, you can drive electric in style, comfort and without bending your budget. Whether you're looking for speed, luxury finishings, size or a friendly price, we collected the best electric cars available right now.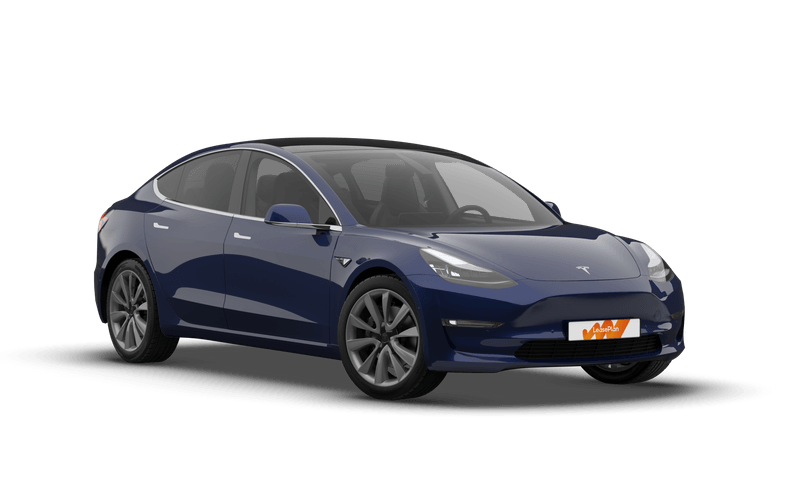 TESLA MODEL 3
Simply the best
Stylish on the outside, luxurious on the inside, the Tesla Model 3 is surprisingly fun to drive with a range of up to 507 km. Top that with an acceleration of 0-100 km in 2,7 seconds, and the Tesla Model 3 checks all the boxes. The latest addition to the Tesla family boasts the very best in semi-autonomous technology and over-the-air updates while you simply enjoy the ride.
Lease from € 739 (VAT incl.) per month in Private Lease>> View this carLease from € 649 (VAT excl.) per month in Business Lease>> View this car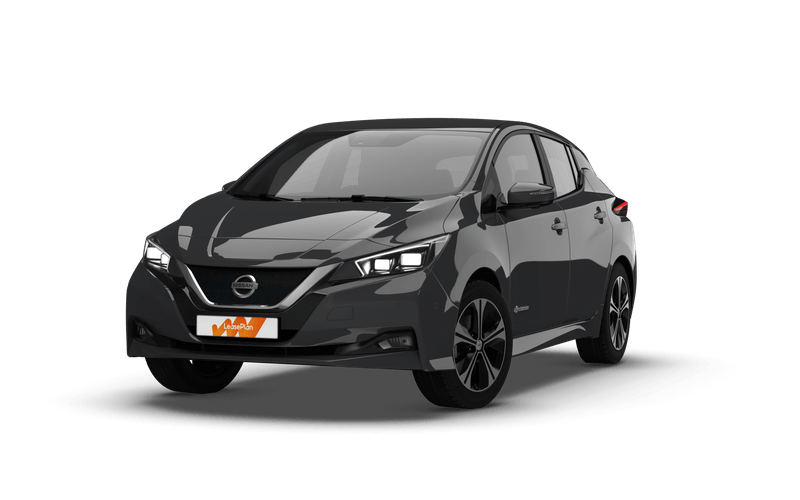 NISSAN LEAF
Well-rounded and affordable
Nissan stormed onto the EV market in 2010 with the launch of Nissan LEAF, still the best-selling electric car in Europe. The manoeuvrable hatchback was the first mainstream electric car of the 21st century. Almost a decade later, the new LEAF still hits the sweet spot where usability meets likability and affordability.
Lease from € 502 (VAT excl.) per month in Business Lease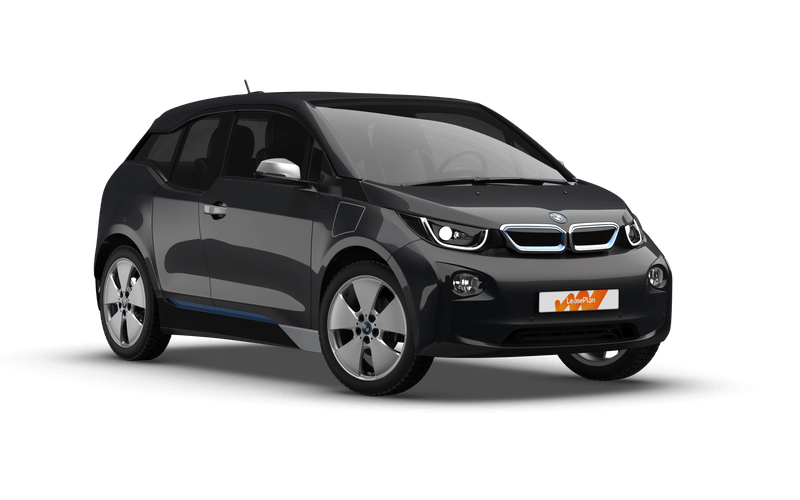 BMW i3
Where luxury meets electric
A great EV for urban drivers that want to stand out, ride in comfort, and park without breaking a sweat. The BMW i3 is an electric powerhouse, with a range of up to 246 km. But thanks to its lightweight carbon fibre construction, the handling prowess is superior to most EVs on the market.
Lease from € 554 (VAT excl.) per month in Business Lease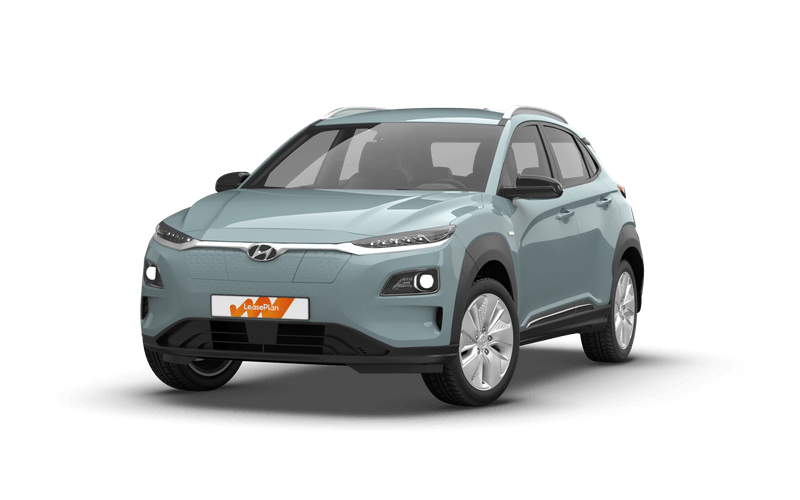 HYUNDAI KONA ELECTRIC
Best price to range ratio
A fully electric car clocking an impressive 405 km on a full battery for a friendly price tag. Lots of gadgets and tech surprises including semi-autonomous driving, seat ventilation and heating. Not to forget, well-designed EV screens that help the driver find charging stations along the route.
Lease from € 278 (VAT excl.) per month in Business Lease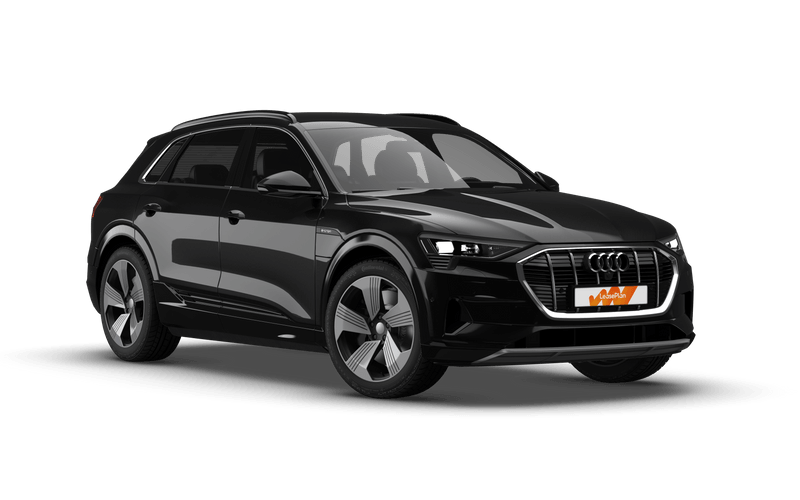 AUDI E-TRON 55 QUATTRO
Electric SUV winner
In true Audi fashion, the e-tron is fast and luxurious. This favourite in the premium EV segment is speedy (0-to-260 km/h in 5,7 seconds), durable (328 km range) and roomy, beating both the Tesla X and Jaguar I-Pace for capacity and leg room.
Lease from € 898 (VAT excl.) per month in Business Lease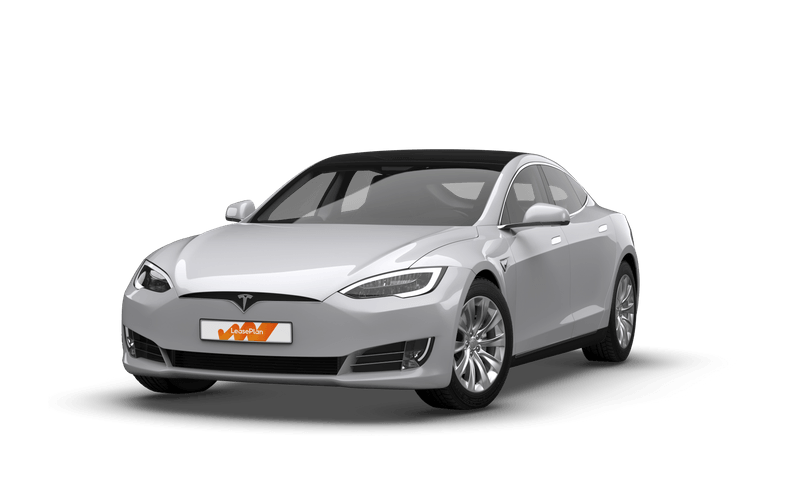 TESLA MODEL S 100D
Need for (re)charging speed
The electric car that beats all the recharging records is the Tesla Model S 100D, with a charging speed of 586 km/u. In other words, in 38 minutes you can charge 80% of the battery. And when you find yourself running low, you have access to a wide network of 'Superchargers' throughout Europe and the US that can top you up in minutes, not hours.
Lease from € 1129 (VAT excl.) per month in Business Lease>> View this car
Top FAQ electric driving
What is a full electrical vehicle? An electric vehicle, also called an EV, uses one or more electric motors or traction motors for propulsion. The energy used for driving an EV is stored in the battery and the battery is charged at a charge station (at home, at the office or in public).What do I need to charge my electric vehicle? To charge your electric vehicle, you will require a recharging station, a charging cable, and a charging card.How many kilometres can I drive on a fully charged battery? A fully charged battery with a capacity of 40 kW will enable you to drive 200 to 250 kilometers. If you drive sensibly, you will achieve even more. Speed has the most effect on the amount of power drawn down from your battery, so you are advised to keep to the permitted speed limits. There are also other factors that may have an effect on your driving range: - High or low temperatures (resulting in continuous operation of the air conditioning/heating) - A (too) sporty driving style - Driving with a strong headwind - A fully loaded car - Driving uphill for a long period of time Does an electric vehicle require different maintenance than a vehicle with petrol or diesel? An electric vehicle requires less maintenance. This is due to the engine's reduced number of moving parts compared to a conventional combustion motor, which therefore leads to reduced wear. Moreover, oil changes are a thing of the past and the vehicle does not have an exhaust or gears. In addition, the brakes are less susceptible to wear thanks to the regenerative braking capacity.How safe are electric vehicles? Electric vehicles are approved for all safety factors, just like conventional vehicles. In the event of a collision, there is a possibility that some parts may receive an active charge or that short-circuiting causes an electrical fire, though the safety precautions and construction have limited this risk to an absolute minimum.How long will it take to charge my vehicle? That depends on a number of factors: the type of vehicle, the power left in the battery, how fast your vehicle charges, and which type of recharging station you will be using. When charging your vehicle with a standard power socket, approximately 10 hours is required. This is approximately 2 to 4 hours when using a public recharging terminal. When using a fast-charger (primarily located along highways), your battery will reach 80% charge in 30 minutes. Do keep in mind that using fast-chargers is more expensive than standard recharging stations.What does it cost to charge an electric vehicle? This depends on where you will be charging your vehicle. Home recharging stations are the most economical in most situations. The average electric vehicle uses 15 to 20 kWh per 100 km. If your home electricity rate is €0.25 and you drive an average of 15,000 km per year, your charging costs will range between €563 and €750 per year. When charging away from home, your rate is determined by the recharging terminal provider. A starting fee and incentive rate are often charged in addition to the kWh charge. Via www.plugsurfing.com, you'll find an overview of available recharging terminals in Belgium and Europe including the price per kWh.